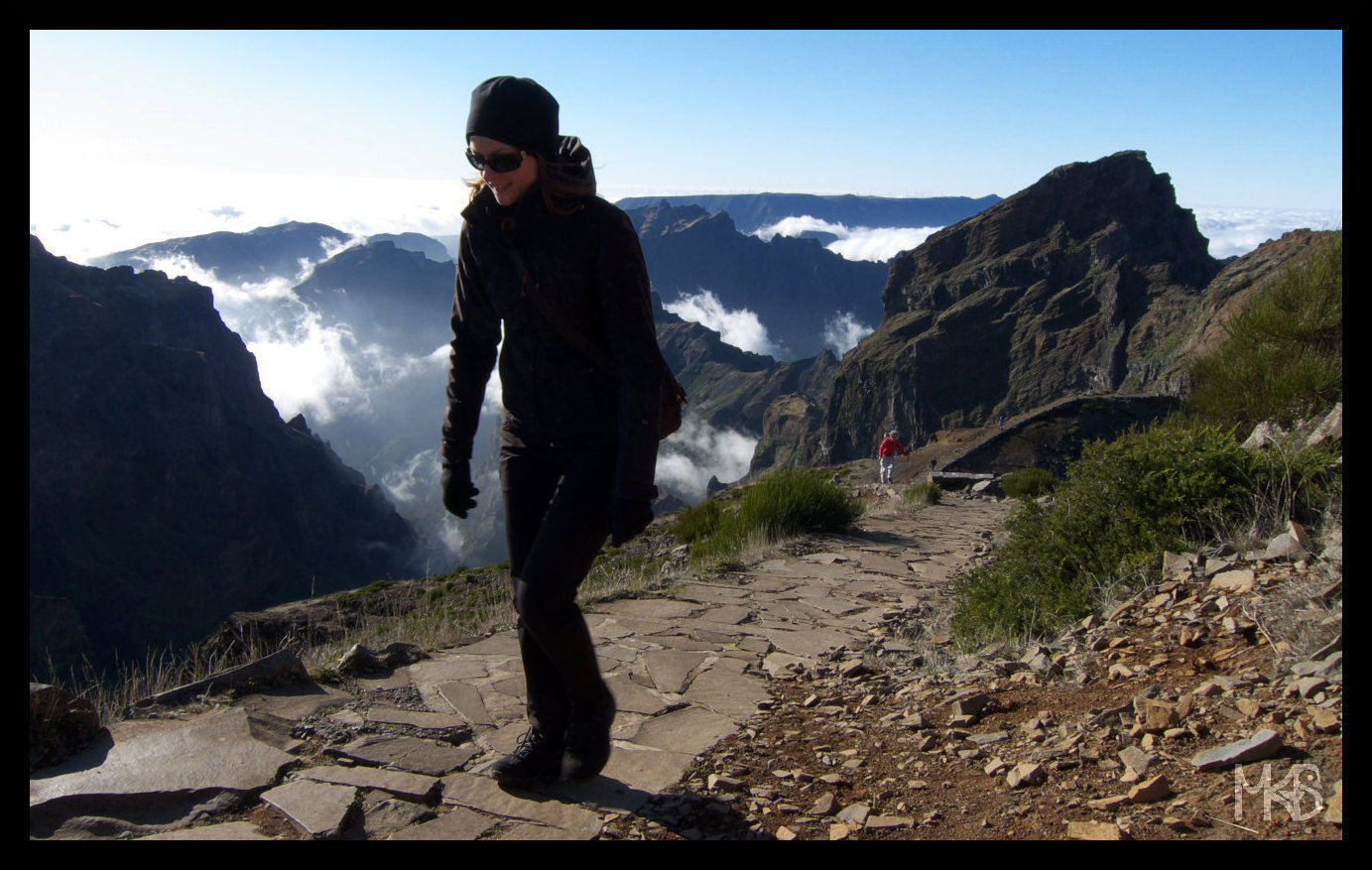 Hello and welcome to my bilingual blog about traveling!
(Polish version follows English)
(about me)
I'm Maja, based on my profession I'm an astrophysicist, but based on my passion (and probably my friends' opinion) I'm a traveler.
(why this blog?)
I love traveling and taking pictures, so I spend my free time traveling or planning my next trips. While traveling I always have my camera with me, however I use a small digital camera, because it's the most convenient for me. I travel light, almost always only with hand luggage even when I'm away for several months. Less means more – I couldn't agree more!
On this blog I want to show you places I've visited through my pictures. And hopefully, inspire you to travel. And the most important, to show that everyone can take nice pictures with his/her own (small and light) camera!
(what's on my blog?)
Everyday, I post one of my travel picture with a short description. And, each month is all about different country/territory/place I've visited. So, it's not a typical travel blog, rather photo-travel-blog. 😉 Hopefully, you'll like it! 🙂
Enjoy my blog!
Enjoy traveling!
Enjoy photography (and use manual settings of your camera)!
Thanks for visiting!
Maja
p.s.
(about the name)
I have to explain the name of my blog. You already know that I'm a traveler; penguins are my other passion. Rockhopper is a somewhat curious, but also brave penguin with a crazy haircut. You'll meet him in my first post. One day, I was watching my pictures from the Falkland Islands, and inspired by cute penguins I came up with a name of "Traveling Rockhopper". So here it is. 🙂
________________________________________________________________
Witam na moim angielsko-polskim blogu o podróżowaniu!
(o mnie)
Mam na imię Maja, z wykształcenia jestem astrofizykiem, a z zamiłowania podróżnikiem, albo jak ostatnio przyjaciółka mnie nazwała – wędrowniczką. 😉
(dlaczego blog?)
Podróże i fotografia to jedne z moich pasji, więc wolne chwile spędzam podróżując lub planując kolejne podróże. Będąc "w drodze" zawsze mam przy sobie aparat fotograficzny, ale z praktycznych względów głównie używam małego cyfrowego aparatu z dużym zoomem optycznym i możliwością manualnych ustawień. Poza tym zawsze staram się minimalizować zawartość mojego plecaka i zabierać ze sobą tylko bagaż podręczny, nawet w kilkumiesięczną wyprawę. Mniej znaczy więcej – takie motto idealnie pasuje do stylu mojego podróżowania.
Na tym blogu, poprzez moje zdjęcia, będę Wam pokazywała miejsca które odwiedziłam. I mam nadzieję, zainspiruje Was to do podróżowania. Ale co najważniejsze, chce Wam pokazać takie zdjęcia, jakie każdy jest w stanie wykonać swoim małym aparatem!
(co znajdziecie na blogu?)
Codziennie pojawia się jedno moje podróżnicze zdjęcie z krótkim opisem, a każdy miesiąc jest poświęcony innemu państwu/miejscu. Więc jest to trochę nietypowy blog podróżniczy, jednak mam nadzieję, że się Wam spodoba! 🙂
Zapraszam na mój blog "Traveling Rockhopper"! 🙂
Dziękuję za odwiedziny!
Maja
p.s.
(skąd nazwa?)
Jeszcze powinnam wytłumaczyć nazwę blogu. Już wiecie, że jedną z moich pasji jest podróżowanie (po angielsku "traveling"); z kolei pingwiny są zwierzakami które uwielbiam. Rockhopper to angielska nazwa pingwina skalnego, uroczy zwierzak którego poznacie w moim pierwszym poście. Któregoś dnia oglądałam moje zdjęcia z Falklandów i zainspirowana tym pingwinem wymyśliłam nazwę "Traveling Rockhopper".