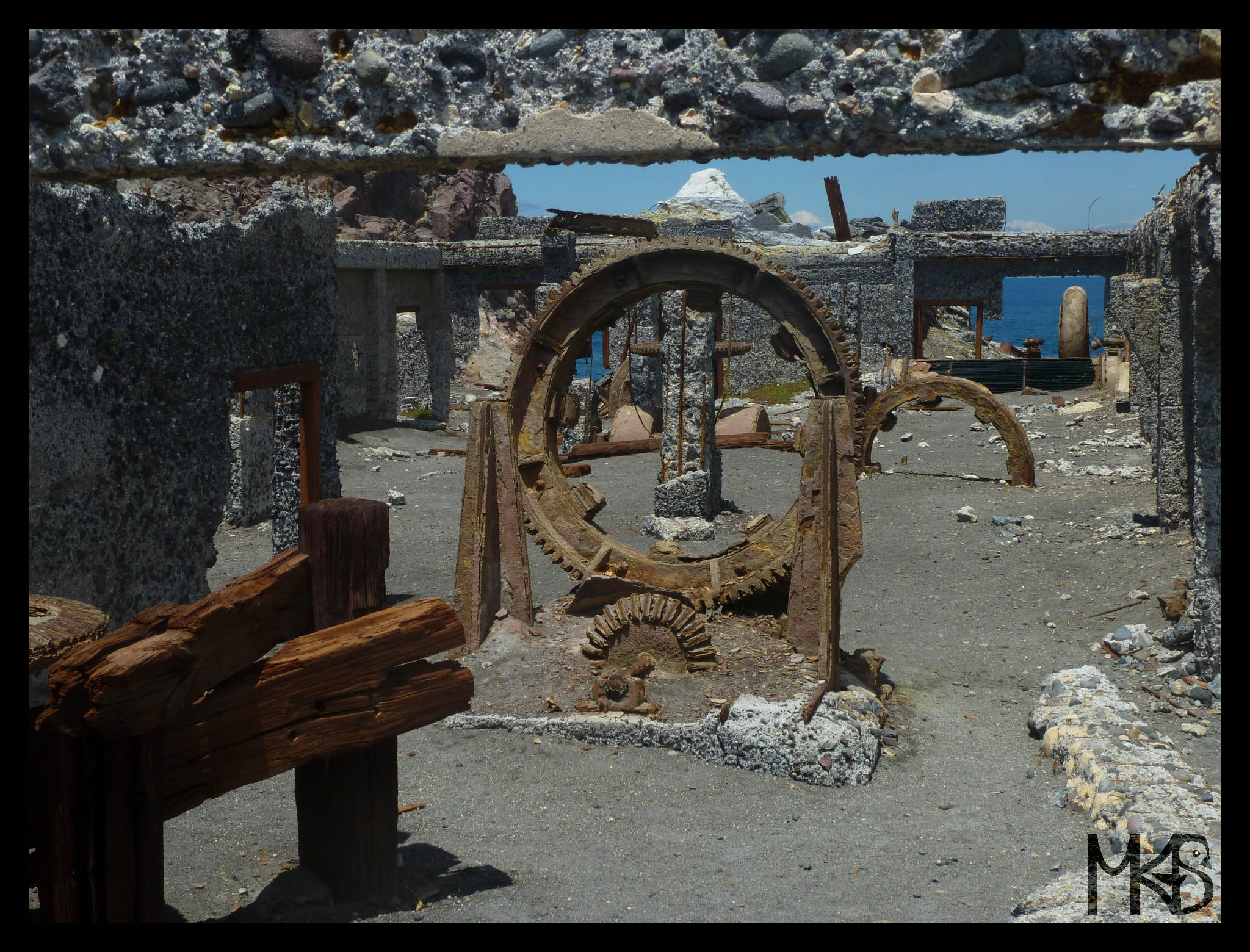 Did anyone of you watched Stargate?
Apparently, New Zealand brings some movies to my memory. 😉
Don't worry, this post is not going to be about the movie, I promised you a second part about White Island. But just look at the picture, doesn't this old sulfur mine look like a gate? 😀
From the end of the 19th century people extracted sulfur from White Island. In 1914, part of the crater rim collapsed, and 10 men were killed (the only survivor was the company's cat, named Peter the Great). In the next few years the company was losing money and finally had to close the mine.
These days you can walk on the White Island and observe how harsh the environment is.
Information about sulfur mining was taken from Te Ara – The Encyclopedia of New Zealand.
__________________________________________________________
Oglądaliście Gwiezdne Wrota?
Chyba Nowa Zelandia przywołuje mi wspomnienia kilku filmów. 😉
Ale nie martwcie się, ten post nie będzie o filmie, a, zgodnie z zapowiedzią, o Białej Wyspie. Jednak jak spojrzycie na dzisiejsze zdjęcie to chyba łatwo się ze mną zgodzicie, że ta stara kopalnia siarki wygląda jak wrota do… 😀
Z Białej Wyspy zaczęto pozyskiwać siarkę pod koniec XIX wieku. Jednak w 1914 część krateru się zapadła i zabiła 10 robotników. Ocalał jedyne kot o imieniu Piotr Wielki… Po wypadku kopalnia przestała być dochodowa i kilka lat później została zamknięta.
Pozostałości po kopalni siarki znajdują się ciągle na Białej Wyspie i można je zobaczyć podczas wycieczki.
Więcej informacji na temat kopalni znajdziecie w Encyklopedii Nowej Nowej Zelandii – Te Ara (po angielsku).