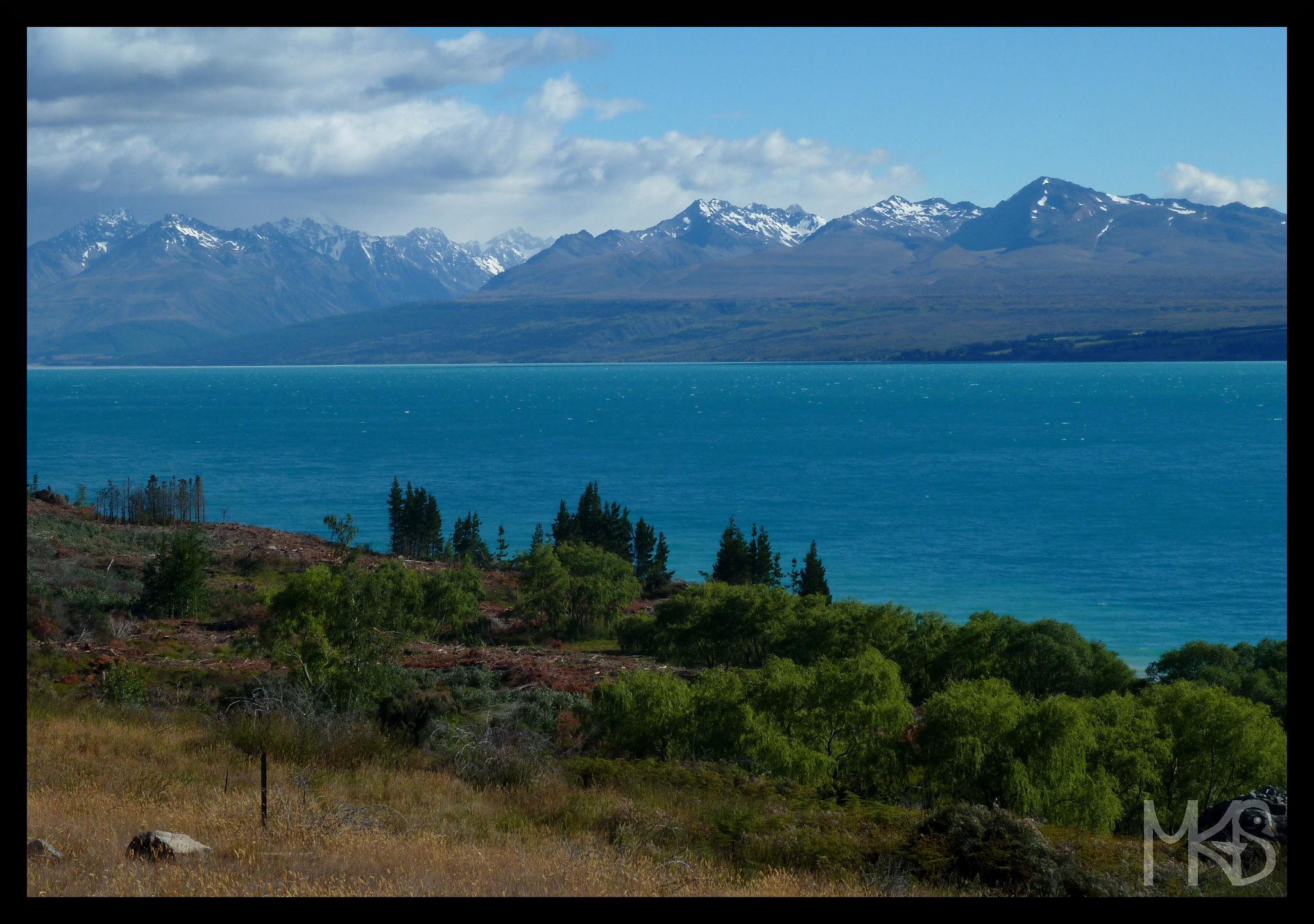 December is almost over and also a month about New Zealand, but I'll show you 2 more, hopefully inspiring, pictures from land of the Kiwis.
Today you see the stunning landscape nearby Twizel, South Island.
I haven't mentioned so far something what New Zealand is also famous for: Do you know what it may be? Extreme adrenaline activities. The most famous is probably bungee jumping. While driving around look out for high bridges. If you spot people on and below the bridge – that's most likely one of many bungee jumping spots in New Zealand.
Other adventures are e.g., zorbing (rolling downhill inside an orb), skydiving, sky jumping, gliding and paragliding, sand boarding, jet boating and jet skiing, rafting, or just hiking or climbing.
__________________________________________________________
Grudzień już się kończy, a z nim miesiąc o Nowej Zelandii na moim blogu. Ale jeszcze pokażę Wam dwa, mam nadzieję inspirujące, zdjęcia z krainy kiwi.
Dzisiejsze przedstawia wspaniałą przyrodę z okolic Twizel, na Południowej Wyspie.
Jest jeszcze coś z czego słynie Nowa Zelandia, a o czym nie wspomniałam dotychczas; wiecie co mam na myśli? Są to sporty ekstremalne, czy po prostu coś co podnosi poziom adrenaliny. Najsłynniejsze są skoki bungee. Zwiedzając Nową Zelandię pewnie napotkacie kilka wysokich mostów, a dookoła nich sporo ludzi – to będzie z pewnością jedno z miejsc, z których można "skoczyć". Inne "zabawy" to m.in. paralotniarstwo, szybownictwo, skoki ze spadochronem, wspinaczka. Niektóry sporty nie doczekały się ładnych polskich nazw (albo ja nie wiem jak je poprawnie nazwać), a są to m.in. zorbing (turlanie się w plastikowej kuli), sand boarding, sky jumping, jet boating, jet skiing i rafting.