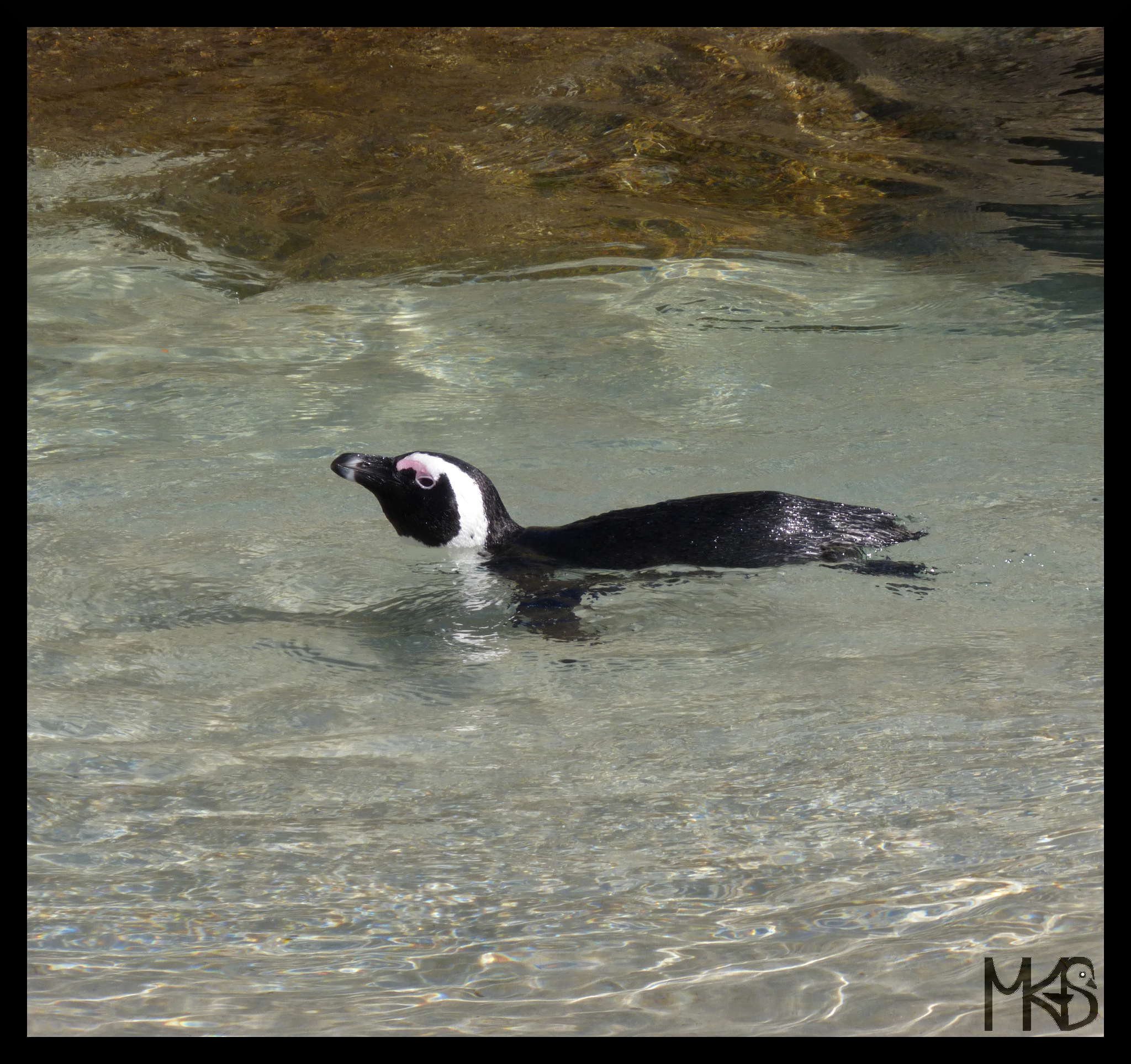 African penguins can be seen in a few places in South Africa (in wild). The best known is Boulders Beach (Boulders Bay) located nearby Cape Town.
You may wonder, how can it be that penguins live in a hot place like Africa. Well, more important for penguins is the ocean temperature and the amount of penguin's favorite food.
Unfortunately, the population of African penguins is decreasing. 🙁
If you want to learn something about these cute penguins or maybe adopt one (!) – check the website of the Southern African Foundation for the Conservation of Coastal Birds (SANCCOB).