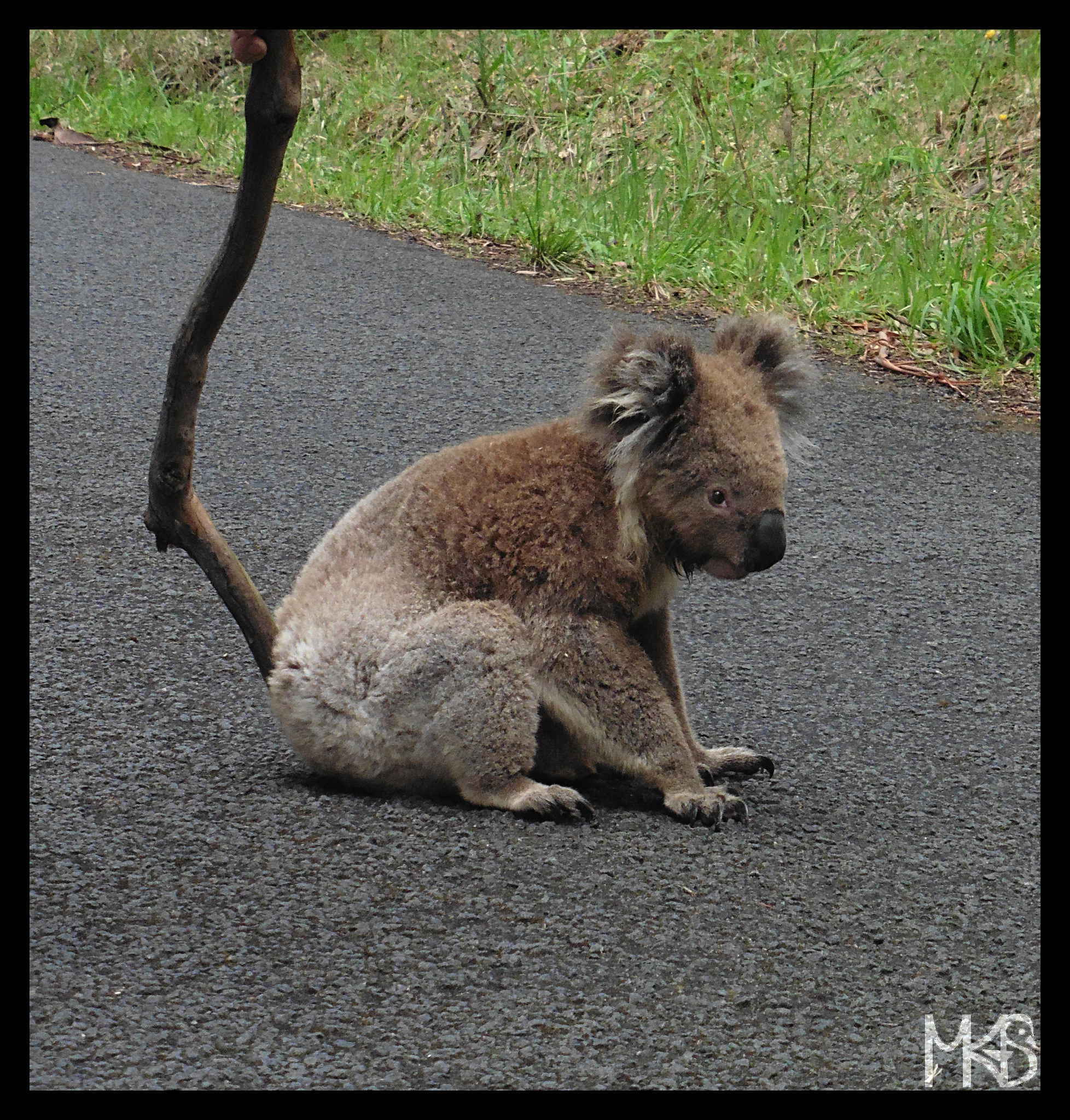 Australia is famous for a few animals, one of them is koala.
Before our trip, I was hoping to see wild koalas, and we're lucky. 🙂
The koala from today's picture was hurt, that's why it was sitting in the middle of the road. One local knew what to do. He used the stick to check the reaction of the animal. When I saw it, my first thought was "What is he doing!?!", because I didn't know that's the correct way. Later, we helped him and went together to the vet, and my husband was holding poor, stressed koala on the way to the veterinary clinic. Fortunately, this story has a happy end.