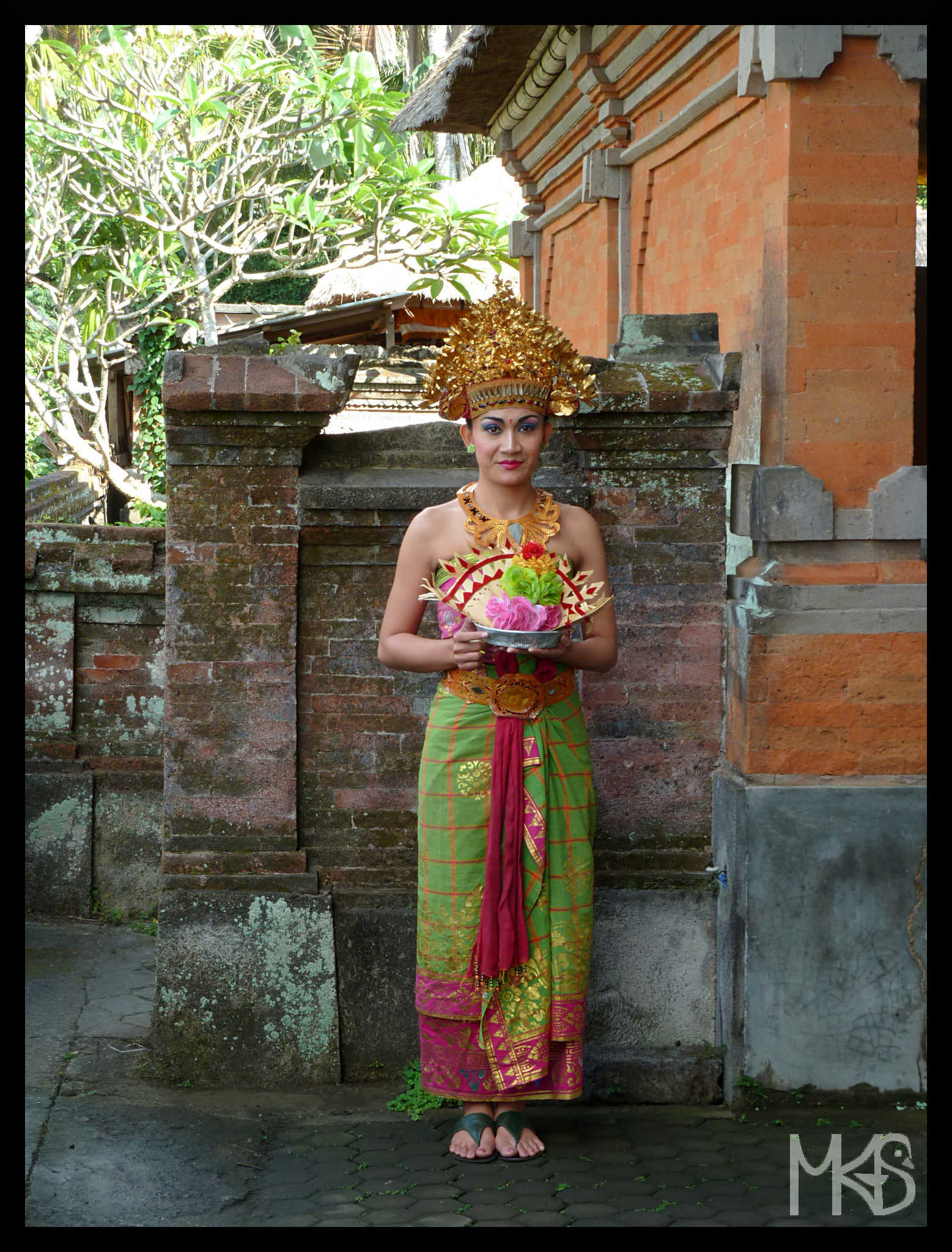 Indonesia is a Muslim country, but Bali is mostly a Hindu island (Balinese Hinduism). That makes the Balinese culture so different from other parts of Indonesia.
Temples are the most characteristic in Bali. You can find around 20,000 temples on the island, but it's enough to visit a few of them. 🙂 I remember visiting one huge temple in Bali, and wanted to see its lower part. My guide was following me there but suddenly he was walking very slowly. Finally, when we get closer to bushes, he mentioned that pythons live here…
Coming back to Balinese culture, I have to mention also dance and music, that are very characteristic for the island. If you decide to watch a performance, I guess you'll see a lion dance (barong), that's a ritual dance presenting the fight between good and evil.
__________________________________________________________
Indonezja to kraj muzułmański, jednak Bali w większości zamieszkane jest przez Hindusów i to w dużej mierze sprawia, że kultura balijska tak bardzo różni się od innych miejsc w Indonezji.
Świątynie są bardzo specyficzne na Bali. Jest tam około 20,000 świątyń, jednak wystarczy zwiedzić kilka z nich. 🙂 Dokładnie pamiętam zwiedzanie jednej ze świątyń na Bali. Zaczęłam schodzić do niżej położonych części świątyni, mój przewodnik szedł za mną jednak gwałtownie zwolnił. Gdy juz znaleźliśmy się na dole, w miejscu do którego turyści raczej rzadko zaglądają, przewodnik niepewnym głosem powiedział że tutaj są pytony…
Wracając do kultury balijskiej, warto wspomnieć o lokalnej muzyce i tańcu. Jeżeli zdecydujecie się obejrzeć jedno z typowych przedstawień na pewno zobaczycie barong (taniec lwa) czyli taniec przedstawiający walkę dobra ze złem.