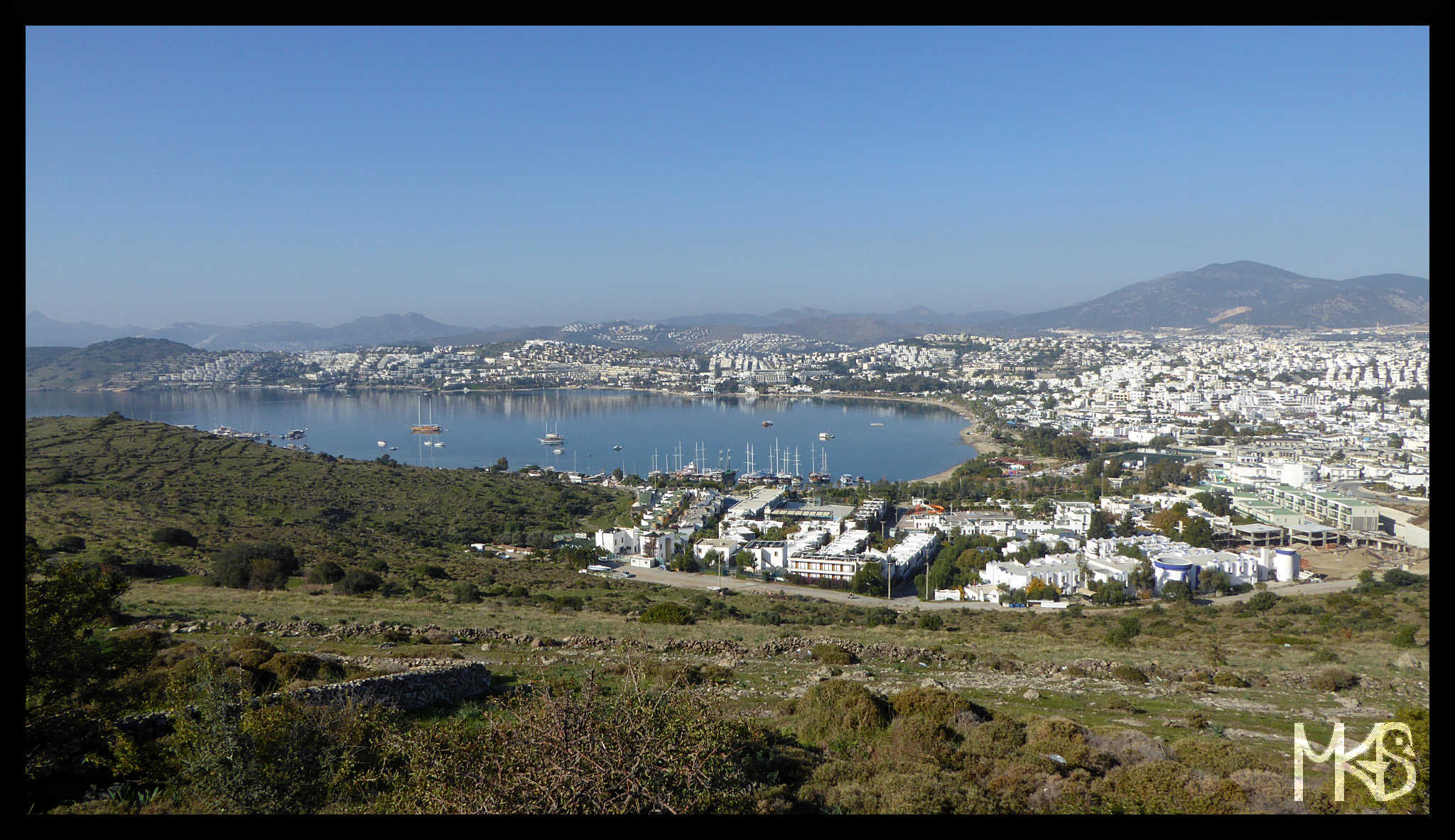 Bodrum is not only a home of the Mausoleum at Halicarnassus, it also a lovely town with many attractions. There is a nice Castle of St. Peter, the Theatre of Halicarnassus, or windmills located on the hill. Today's picture was taken just nearby windmills, and you can see the town with surrounded mountains.
We loved sightseeing Bodrum, thus I'd like to recommend to you the nice Asmin Hotel Bodrum. It's located in the city center and within a short walking distance to almost all attractions. Although in the city center is a calm oasis, the rooms are fantastic and the breakfast of the richest, local varieties (try all the cheese species, my favorite was Çeçil peynir 🙂 ). If you can spare some time (as we recommend to do) have a chat with the owner and the staff. They give you valuable insights of Bodrum and Turkey.
__________________________________________________________
Bodrum to nie tylko miejsce gdzie znajduje się jeden z cudów świata; to także urocze miasteczko. Znajdziecie tam wiele atrakcji, przede wszystkim Mauzoleum, zamek, starożytny teatr, wiatraki oraz wiele innych. Dzisiejsze zdjęcie zostało zrobione tuż obok wiatraków, to dobry punkt widokowy na miasto.
Bodrum wywarło na nas bardzo pozytywne wrażenie, więc tym bardziej Was zachęcam do odwiedzin i polecam uroczy hotel Asmin Hotel Bodrum. Hotel znajduje się w spokojnym zakątku starego miasta, wiec w idealnej odległości na piesze zwiedzanie wielu atrakcji Bodrum. Dodatkowo śniadanie hotelowe jest pyszne i oferuje duży wybór lokalnych smakołyków, np. serów – osobiście polecam pyszny Çeçil peynir. 🙂