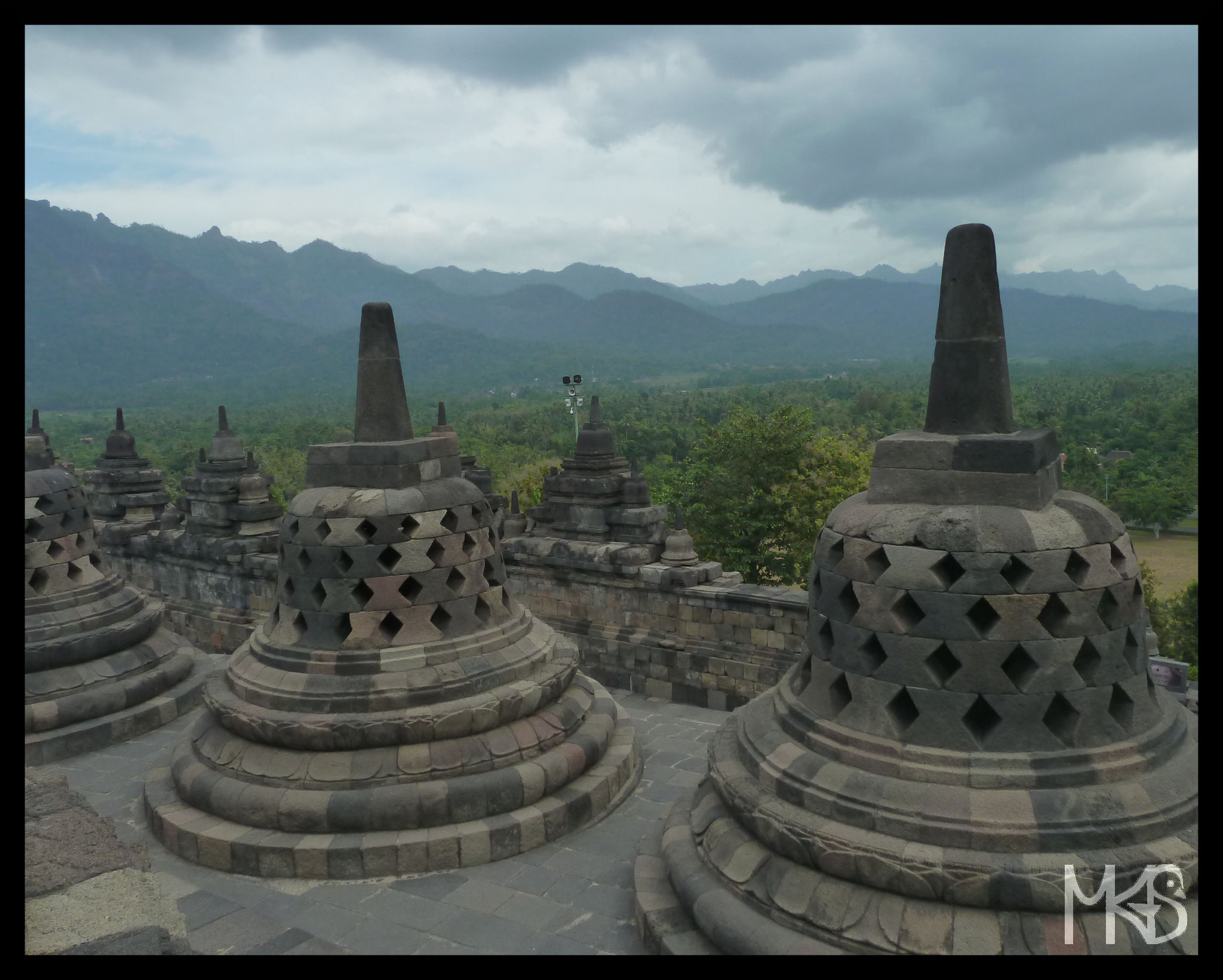 Borobudur, or Barabudur, is a 9th-century Mahayana Buddhist Temple in Magelang, around 40 kilometers from Yogyakarta. It is the world's largest Buddhist temple and also one of a UNESCO World Heritage Sites.
It's definitely the most beautiful temple I visited in Indonesia. It's not only because of all stupas and statutes, but also the surrounded landscape makes it look even more stunning. The only drawback of Borobudur is its popularity. There are almost always crowds of tourists! As you see, I managed to take a picture without any people, however it's not an easy task…
p.s. When you want to visit Indonesia, you really have to go to Borobudur! It's one of these places, that I tend to say "if you haven't been there, you cannot say that you visited Indonesia". 🙂
Of course, it's always kind of joke of me. I just try to emphasized how great place it is. 🙂
__________________________________________________________
Borobudur to buddyjska świątynia znajdująca się w pobliżu miasta Magelang, około 40 km od Yogyakarty. Pochodzi z IX wieku i jest jedną z największych buddyjskich świątyń na świecie. Od 1991 roku znajduje się na liście światowego dziedzictwa UNESCO.
Jest to najpiękniejsza i najciekawsza świątynia jaką zwiedziłam w Indonezji. I to nie tylko ze względu na jej konstrukcje, wszelkie rzeźby i płaskorzeźby. Zachwyca także okolica! Jedyną wadą świątyni jest jej popularność. Myślę, że prawie zawsze są tam tłumy turystów, jednak jak widzicie udało mi się zrobić zdjęcia bez osób prześlizgujących się przed moim aparatem, choć nie było łatwo… 🙂
p.s. Jeżeli planujecie zwiedzać Indonezję to koniecznie wpiszcie Borobudur na listę miejsc do odwiedzenia. Jest to jedno z tych miejsc, o którym mogę przekornie powiedzieć, że bez jego odwiedzenia wizyta w Indonezji się nie liczy. 😉 Oczywiście żartuję, ale chcę przez to podkreślić jak ciekawe wydaje mi się dane miejsce. 🙂