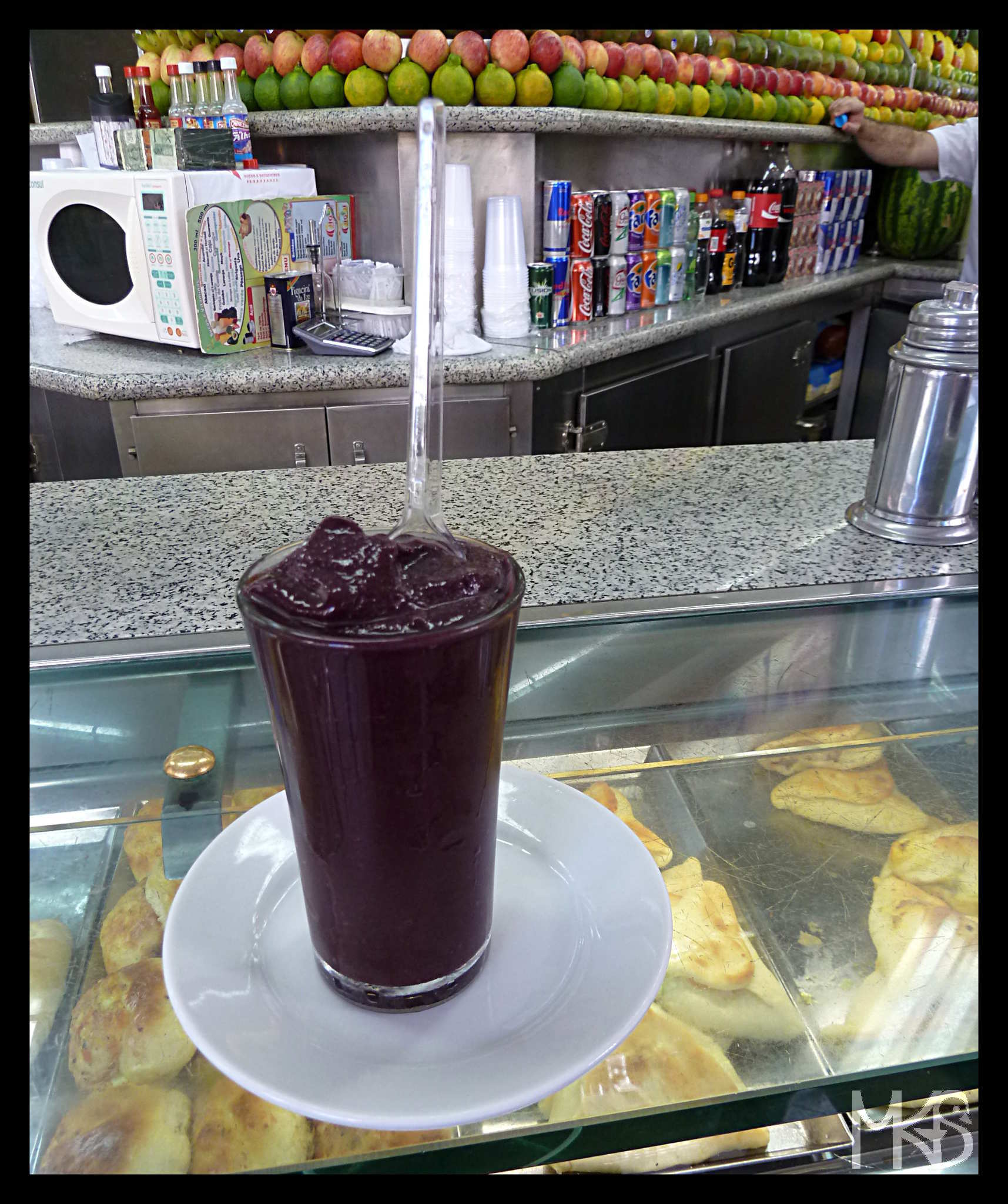 When I hear that someone is going to Brazil, I say "try Açaí!!!".
Açaí are small, black/purple berries from the Açaí palm (Tuipan, Euterpe oleracea). It's kind of "jungle fruit" that gives lots of nutrition to local people.
While being in Brazil, you have to try Açaí juice or "frozen pulp", doesn't matter how it supposed to be called; it also doesn't matter that it may not look very tempting (today's picture); what matters – that it's so delicious! 😀 I was drinking it everyday (or at least twice a day) when I was in Brazil. And when I think about Brazil, I miss Açaí immediately…
There is one bad thing about Açaí. People realised that's so healthy and called it as one of the "superfood", so these days you can buy different dietary supplements with Açaí.
But don't buy them!
Açaí is healthy, but many of its "amazing characteristic" are not really based on scientific research. It's usually better to buy some of the local (fresh or frozen) berries, e.g., blueberries, raspberries, strawberries. Moreover, because of some craziness about Açaí, more and more Açaí is exported from Brazil, what means that precious food is "stolen" from local people.
So, please, enjoy Açaí, but only in Brazil!