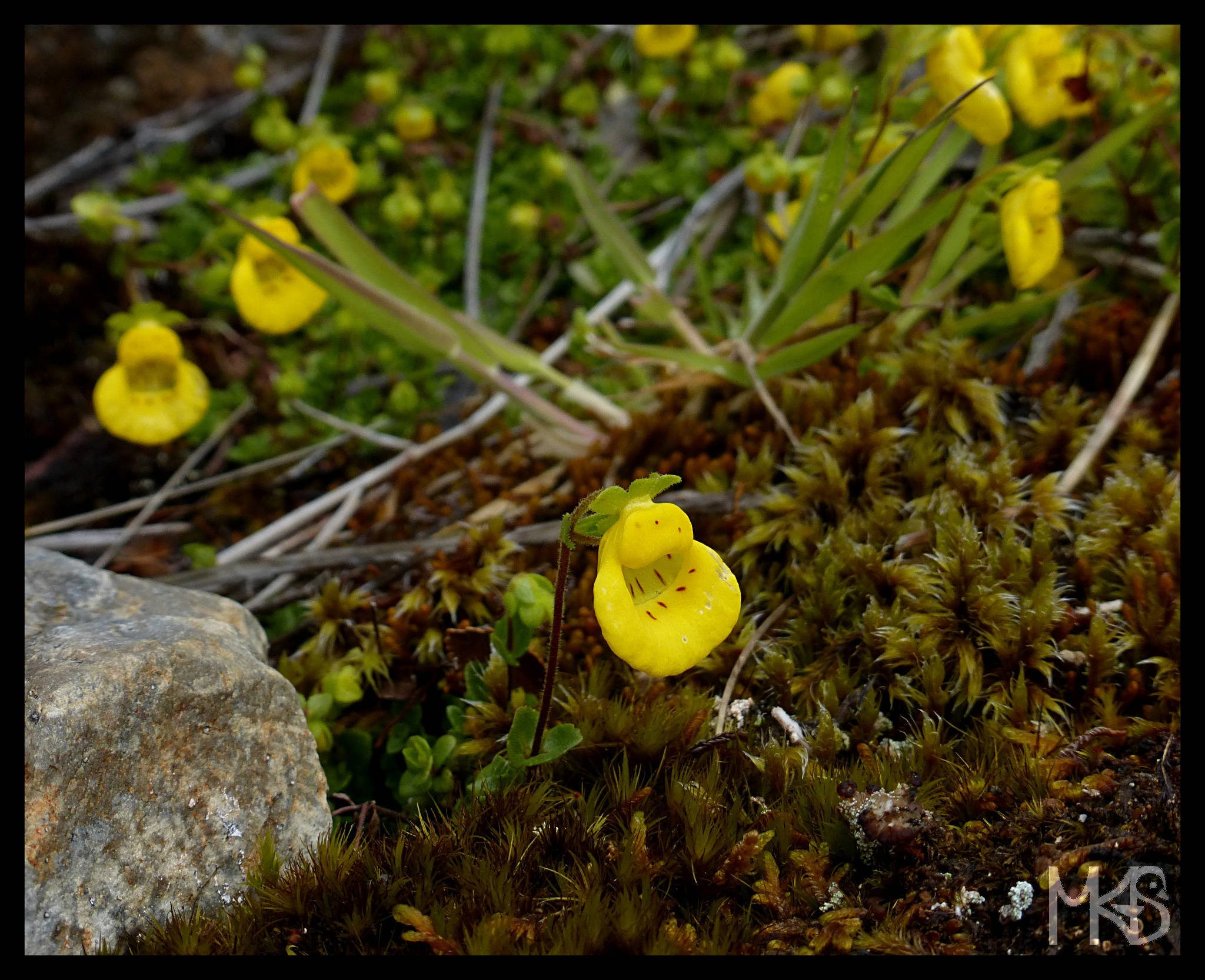 Chile offers variety of fruits and vegetables. From my perspective, Chile is a country of avocado lovers. 😉 Maybe I could even risk a sentence, that a real Chilean eats avocado everyday. 😉 Of course, I'm joking, but still, I believe it's very difficult to find a Chilean who doesn't like avocado. Well, Chilean avocados are delicious.
The other plant that comes to my mind when I think about Chile, is chirimoya (or cherimoya). Hmm, its juice is so delicious… I'm not the only one who likes it, apparently Mark Twain called it as "the most delicious fruit known to men". 🙂
Unfortunately I don't have any picture of chirimoya. I have some of avocado, but everyone knows how it looks like. So, in today's picture you see a beautiful, tiny flower called Calceolaria uniflora or Darwin's slipper. 🙂
__________________________________________________________
W Chile znajdziemy różnorodne warzywa i owoce. Warto wybrać się na lokalny targ i kupić co nam wpadnie w oko, a później próbować. 🙂
Przede wszystkim polecam owoc "czerymoja", czyli flaszowiec peruwiański. Eh, na samą myśl zatęskniłam za sokiem z czerymoi… mniam 🙂 Nie jestem osamotniona w tej opinii; podobno Mark Twain uważał, czerymoję za najsmaczniejszy owoc. 🙂
Muszę też wspomnieć o awokado, bo chyba nie ma Chilijczyka któremu ono nie smakuje, a wręcz powiedziałabym, że prawdziwy Chilijczyk zjada codziennie awokado na śniadanie. 😉 Nie ma co się dziwić, chilijskie awokado są przepyszne!
Niestety nie mam zdjęcia czerymoi. Zdjęcie chilijskiego awokado mam, ale prawie każdy wie jak awokado wygląda, więc dzisiaj pokazuję Wam inna roślinkę – mały kwiatek zwany pantofelnikiem Darwina. 🙂