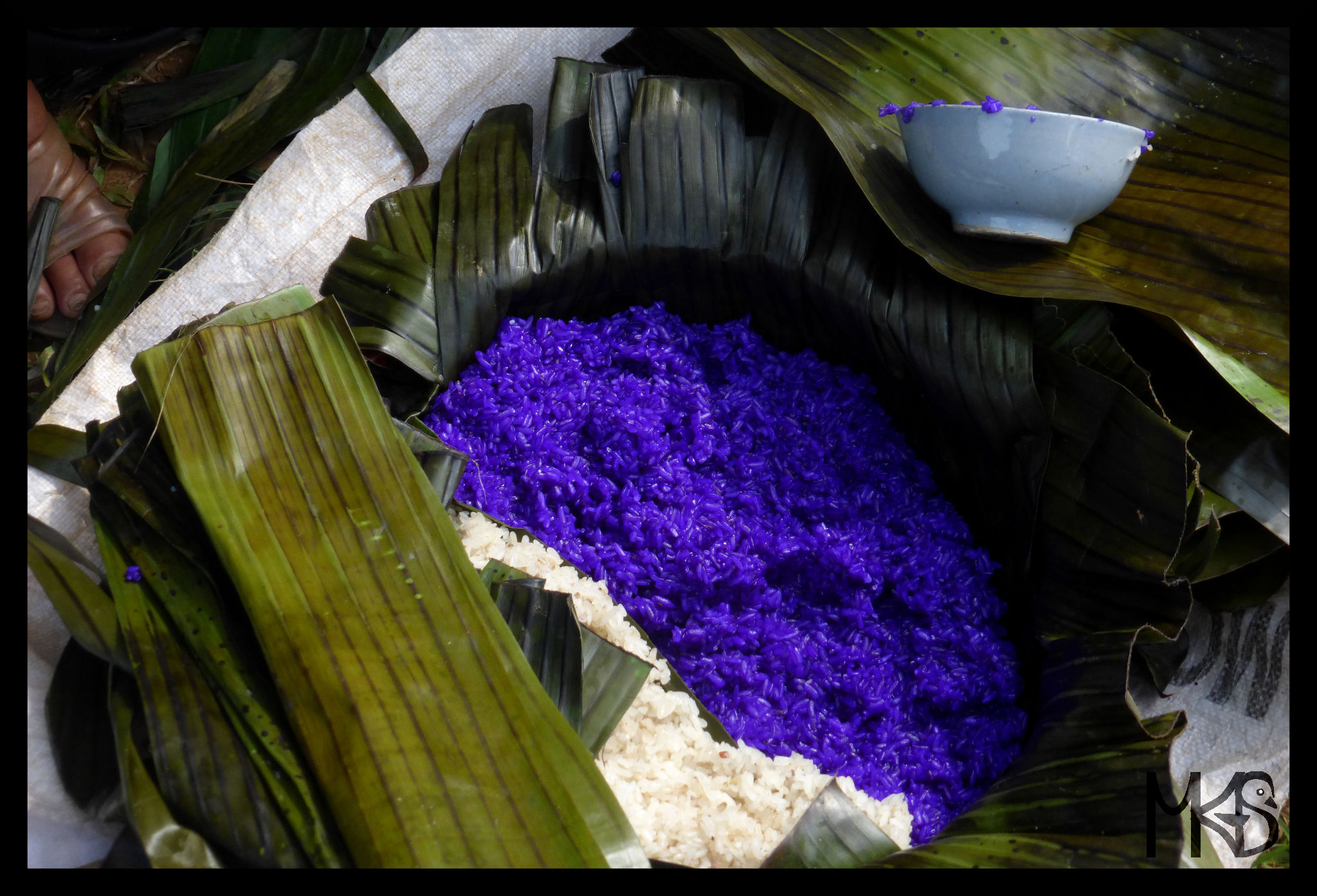 Coc Ly market is also a meeting place for locals, so there is lots of space to sit down, buy meals and eat together.
And that's another reason why it's so colorful. Not only because of colorful clothes of minorities people, also because of all products they sell and interesting food they have there. Look at today's picture, have you ever seen a violet rice?
I think it's made with the magenta plant to get that color, but I may be mistaken…
__________________________________________________________
Targ Coc Ly jest również miejscem cotygodniowych spotkań towarzyskich, więc znajdziecie tam sporo miejsca aby usiąść, zjeść wspólny posiłek i porozmawiać.
I to kolejny powód dla którego ten rynek jest tak kolorowy. To nie tylko wspaniałe, tradycyjne stroje różnych grup etnicznych, a także wszelkie produkty, które można tam kupić oraz rozmaite jedzonko. Spójrzcie na dzisiejsze zdjęcie – widzieliście kiedyś ryż w takim kolorze?
Wydaje mi się, aby uzyskać taki kolor ryżu został on ugotowany ze specjalnymi roślinami, ale nie jestem pewna…