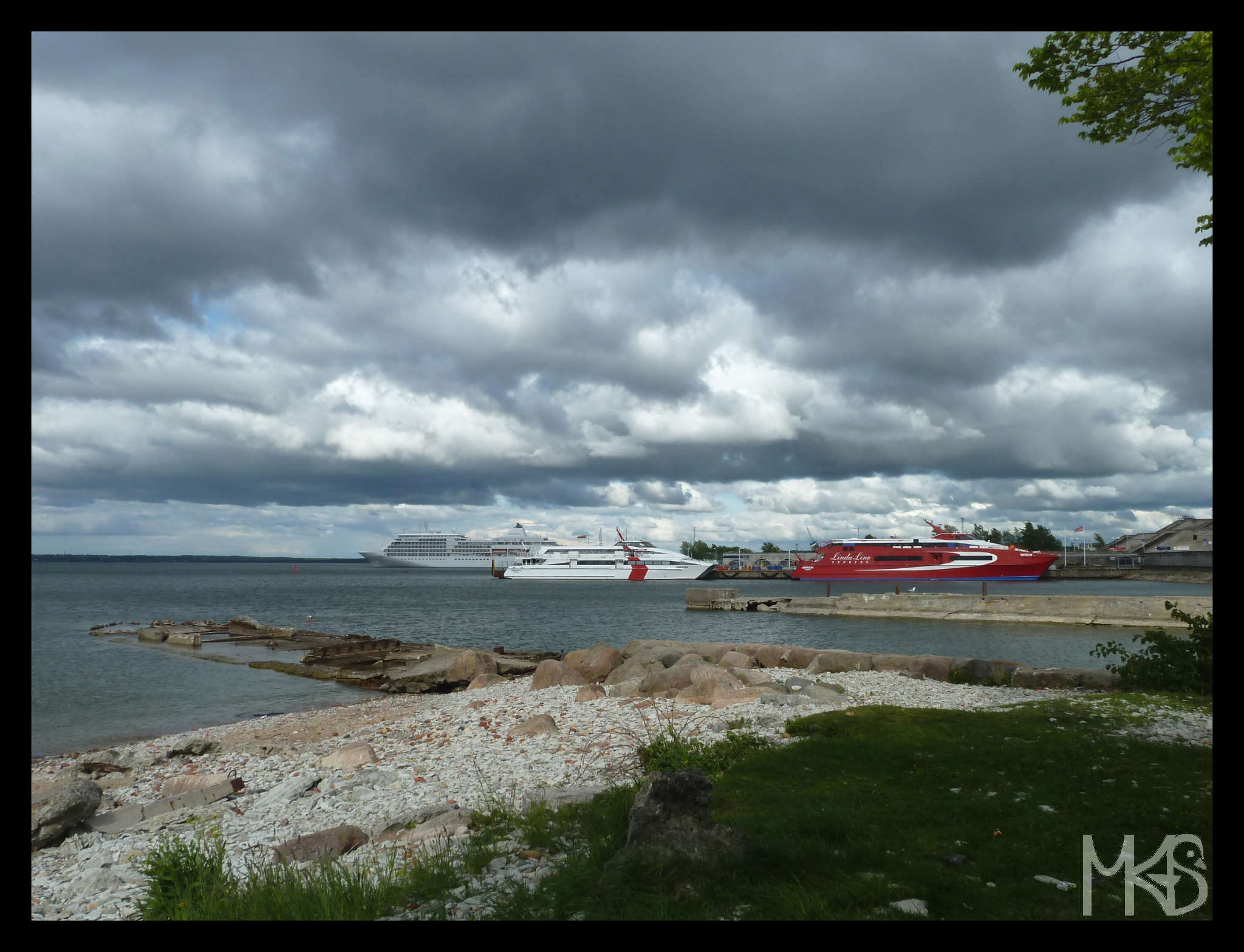 Estonia is bordered to Latvia and Russia.
As a Baltic state, Estonia lies by the Baltic Sea, and across the sea Sweden and Finland are very nearby. Especially Helsinki are easily connected with Tallinn. It's very popular within tourists to visit these two capitals during the same trip. To get from Tallinn to Helsinki (around 100km) you can take a ferry (~ 2 hours) or even fly, however it's a very short flight.
In a picture you see ferries in Tallinn, waiting for their trip to Helsinki.
__________________________________________________________
Estonia graniczy z Łotwą i Rosją, a pokonując Morze Bałtyckie niedaleko znajduje się Szwecja i Finlandia. Przede wszystkim stolica Finlandii jest bardzo dogodnie połączona ze stolicą Estonii, więc wiele osób łączy zwiedzanie Helsinek z wizytą w Tallinnie. Myślę, że podróż promem (około 2 godzin) jest najlepszą opcją aby dostać się z jednego miasta do drugiego. Można też polecieć, jednak odległość to niecałe 100km, więc więcej czasu spędzi się na lotnisku niż w samolocie.
Na zdjęciu widoczne są promy w Tallinnie, które czekają na podróż do Finlandii.