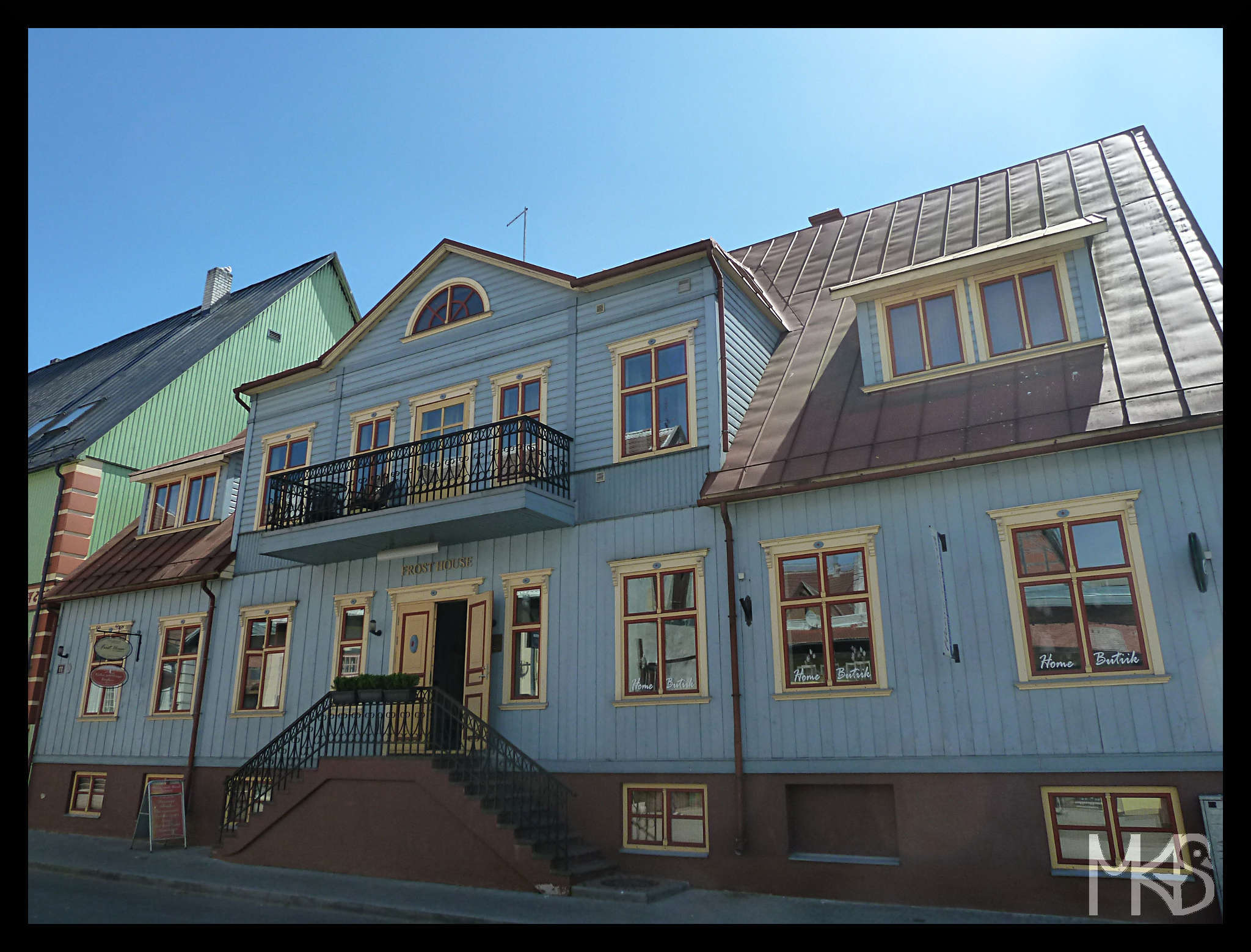 Pärnu is the best known Estonian resort and a harbor city. Apparently it's the warmest place in Estonia and hosts many tourists in summer.
The other seasons are less popular for tourists but there are always many students in Pärnu because it's also a university city.
There is one more adjective that can describe Pärnu – it's also a historical city with very interesting architecture.
__________________________________________________________
Parnawa jest najbardziej znanym miastem wypoczynkowym w Estonii. Jest uważane za najcieplejsze miasto w Estonii, więc nic dziwnego, że latem gości mnóstwo turystów.
Poza sezonem wakacyjnym, na ulicach dominują studenci, ponieważ Parnawa jest miastem uniwersyteckim.
Parnawa to także historyczne miasto z budynkami o ciekawej architekturze – jak chociażby z takimi jak widoczne na dzisiejszym zdjęciu.