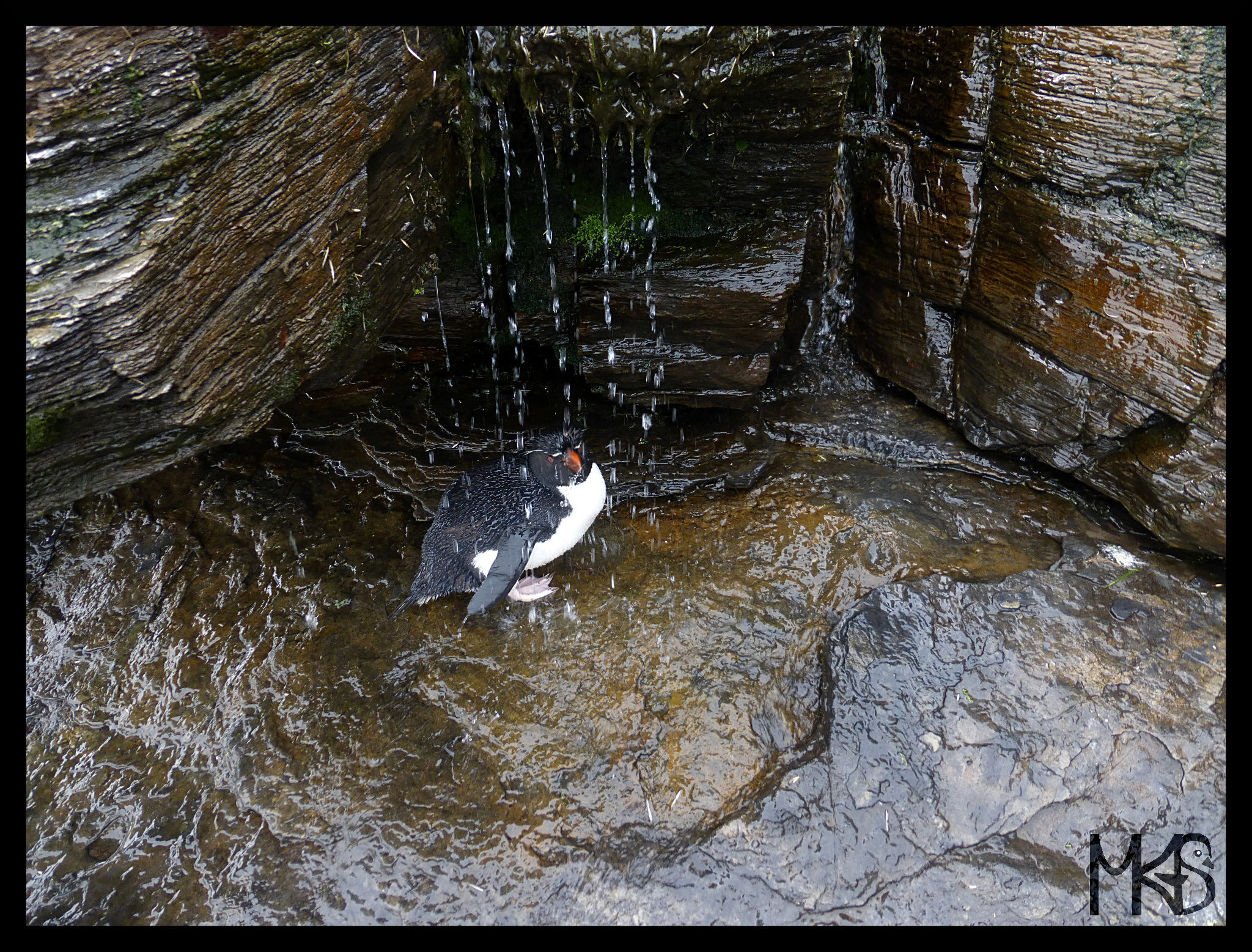 There is a place on Saunders Island, where you can observe how rockhoppers take a shower or sometimes fight for it. It's quite a famous place on the Falklands, where water streams down from the hills providing natural shower places. It looks funny while penguins are showering. However, to get there you have to climb down steep and wet cliffs, but it's really worth it!
________________________________________________________________
Jedna wyspa na Falklandach, Saunders Island, słynie z miejsca gdzie pingwiny biorą prysznic. Woda spływa z okolicznych pagórków i tworzy naturalny prysznic, który upodobały sobie pingwiny skalne. Trudno się nie uśmiechać obserwując je jak stoją pod prysznicem. Gdy któryś myje się zbyt długo zawsze znajdzie się inny pingwin, który da mu znać że jego czas minął. Jedyny problem z "prysznicem", to aby się tam dostać trzeba zejść po stromych i mokrych klifach pełnych pingwinów i kormoranów. Wspinaczka z powrotem jest dużo łatwiejsza. Doświadczenie bezcenne!