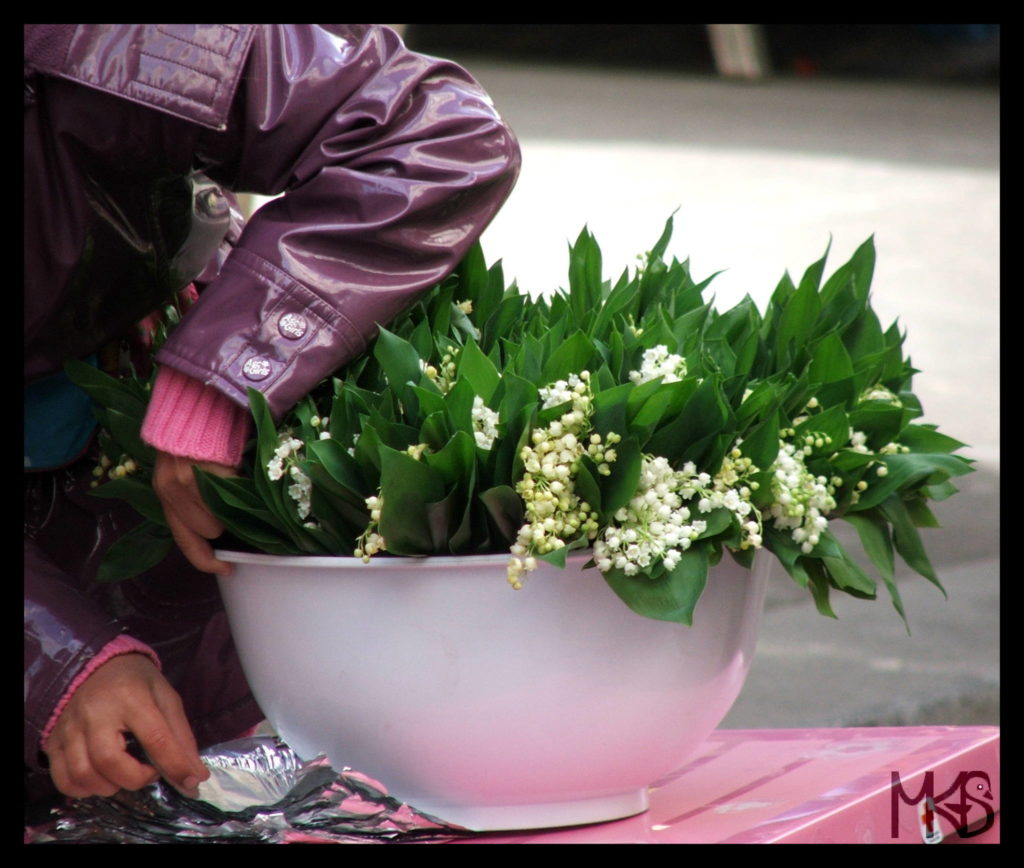 A long time ago, I was reading that on the 1st of May people in France give to each others lily of the valley as a symbol of good luck (apparently in Belgium they have a similar tradition).
The white lily of the valley of a lovely scent is my favorite flower and since I was a little girl, I was dreaming to hold a bouquet of these flowers for my wedding (the dream came true 😉 ).
Anyway, when I heard about this tradition, I really wanted to spend 1st on May in France. Fortunately, I had a chance. 🙂 And it was a lovely day! 🙂 I was in Paris, and the lilies were sold in many places in the city what looked very beautiful. And almost everyone who was walking from the bakery with a bagette was holding also a small bouquet of lilies of the valley.