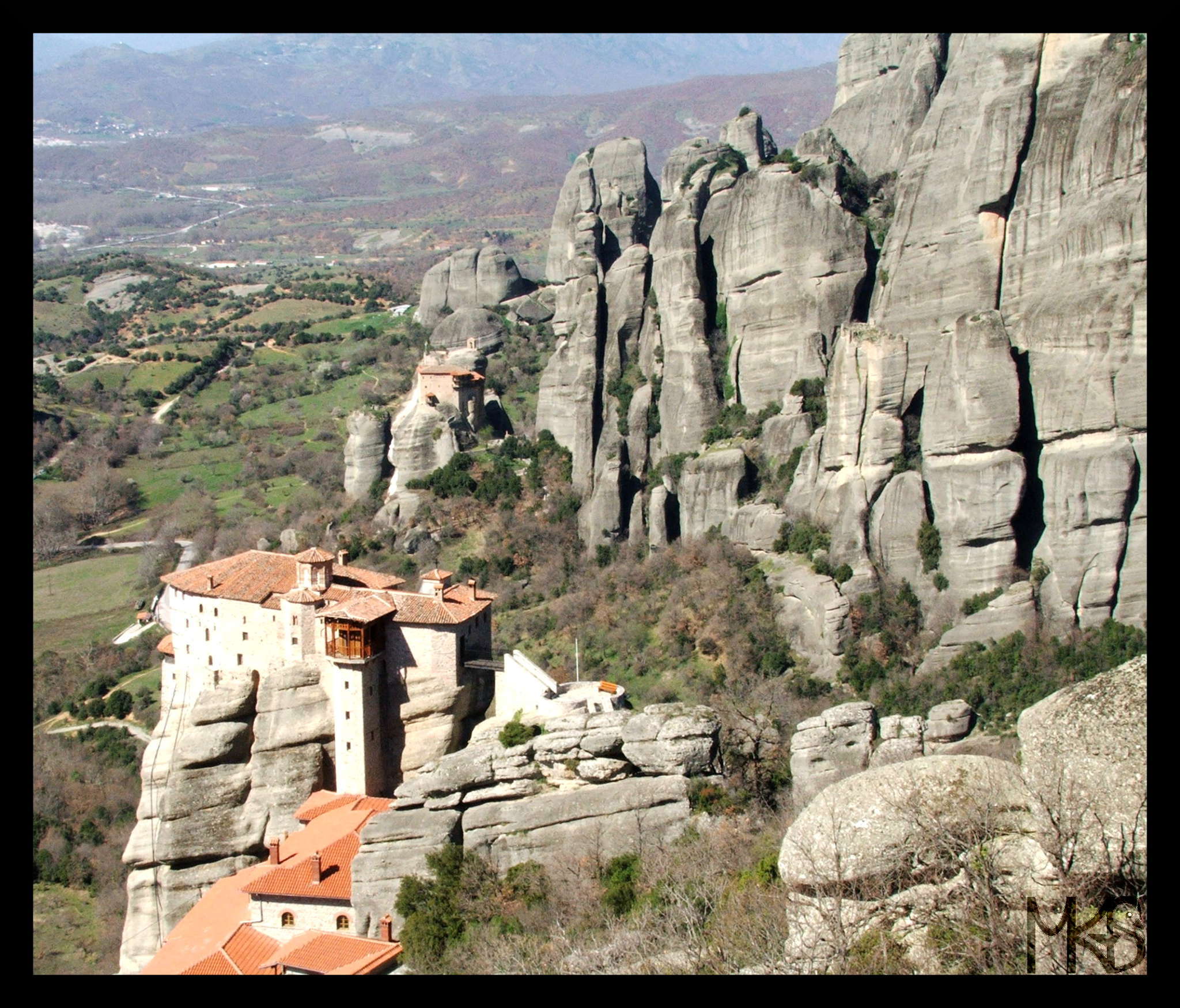 The best known monasteries of Greece are the Meteora Monasteries.
These wonderfully located Greek Orthodox monasteries are one of the UNESCO World Heritage Sites.
First Monasteries of Meteora were built in the 14th century; in its peak, there were 24 monasteries. In a meantime, many of the monasteries were destroyed or bombed, and currently there 6 six active ones.