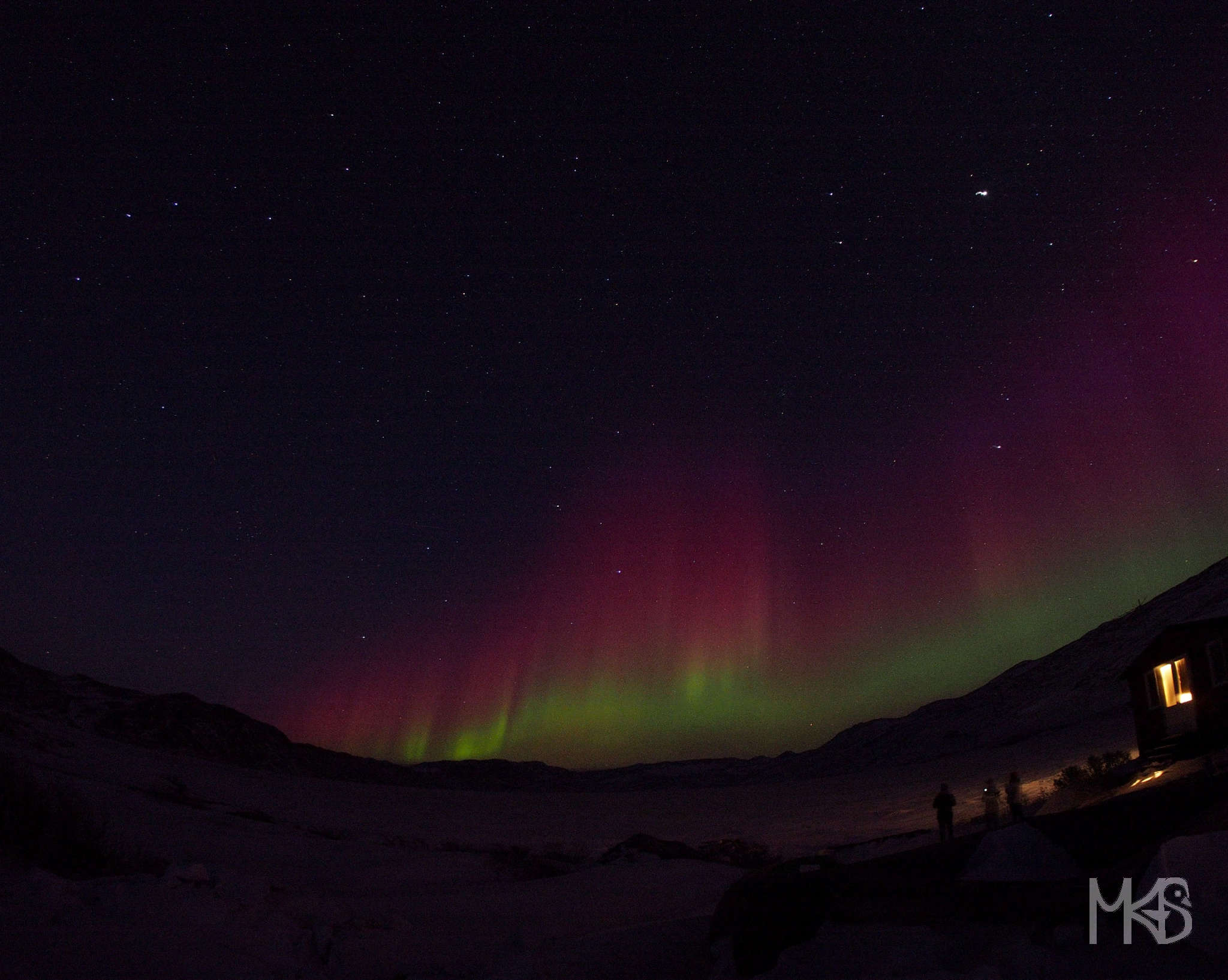 The northern lights are a wonderful phenomenon. Its idea is relatively simple, but it's still very fascinating and effective.
Long, dark nights in Greenland (with "some help from the Sun" 😉 ) give a great opportunity to observe northern lights.
p.s. I was already writing about northern lights, that I've seen in Norway; so you'll find seem practical issues in my previous posts:
http://travelingrockhopper.com/photographing-northern-lights_norway_21/
and
http://travelingrockhopper.com/northern-lights_norway_16/ .