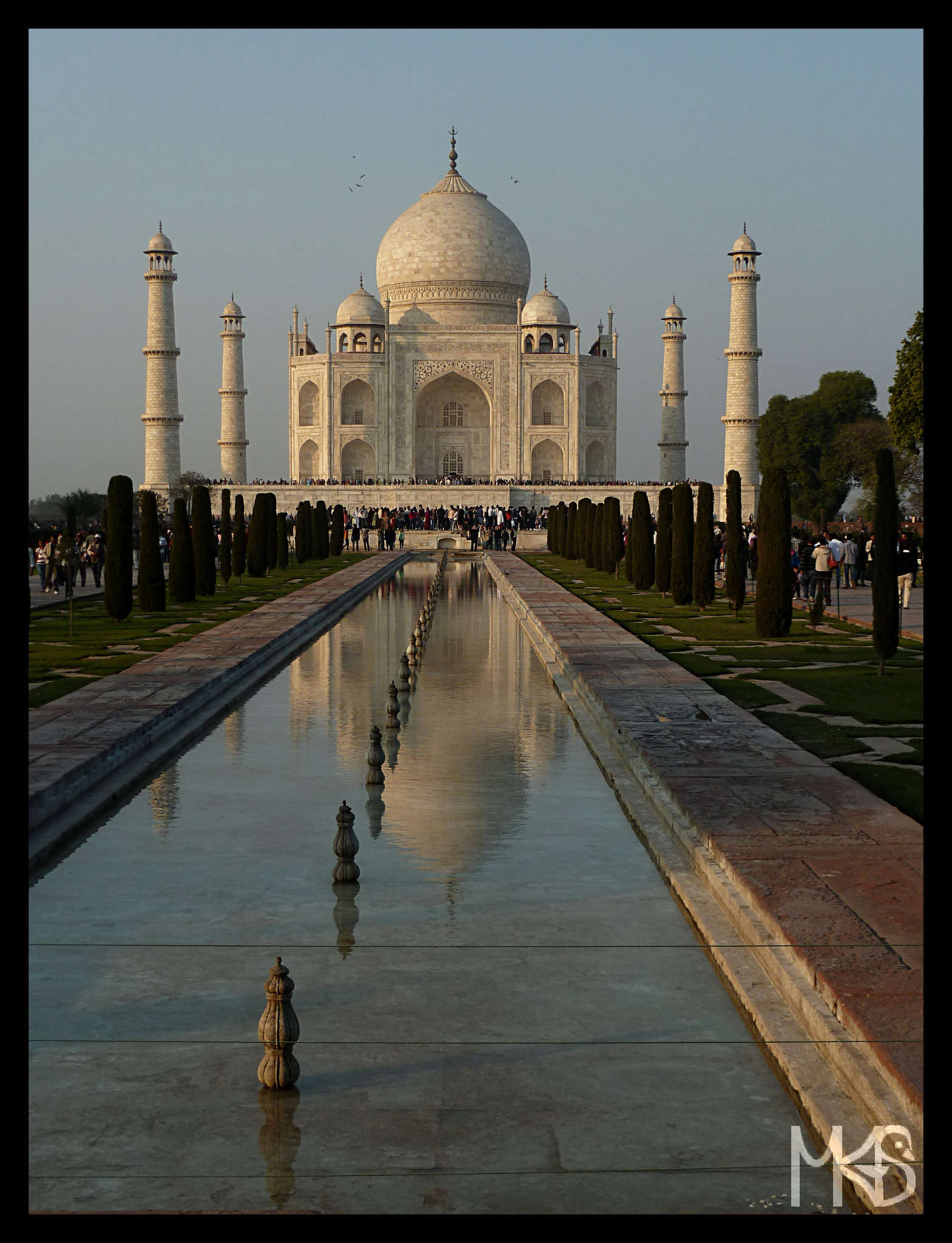 When I was planning my trip to India, I wanted to include different places. Taj Mahal (mausoleum in Agra) was on the top of my list.
– Was it worthy visiting? – Yes. Well, I think it's good to visit all kinds of places, even if we don't like some of them.
– Did I like it? – In general yes. I liked the total view of Taj Mahal. I wasn't impressed by some details or inside parts. I liked colorful birds flying around. I didn't like crowds; it was much too crowded (I was there in February).
– Would I like to go there again? – No. Too crowded.
What's your impression about Taj Mahal?