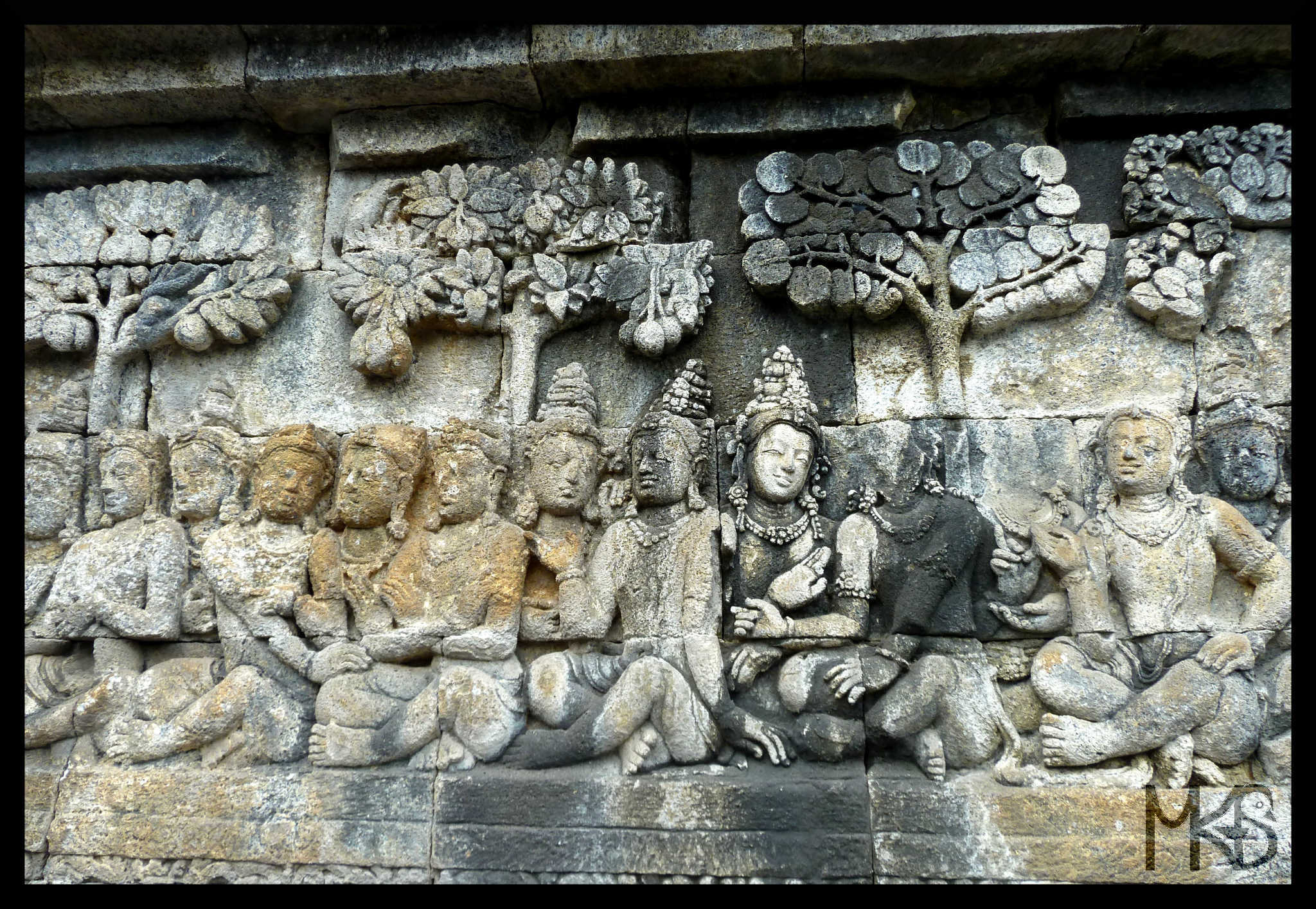 Borobudur temple is also decorated with 2,672 relief panels (one of them is presented on today's picture). Relief panels show many scenes of daily life in 8th-century Java; various flora and fauna; images of king, queen, princes, soldiers, etc.; or spiritual beings in Buddhist beliefs such as asuras, gods etc.; and many more.
Spend a few hours to explore different levels of the temple and simply enjoy it. 🙂
__________________________________________________________
Świątynię Borobudur ozdabiają aż 2672 "płyty" z płaskorzeźbami (fragment widoczny na dzisiejszym zdjęciu). Warto się im bliżej przyjrzeć, ponieważ przedstawiają wiele scen z życia VIII-wiecznej Jawy. Dostrzeżemy tam też wiele roślin, zwierząt, sylwetki królewskiej rodziny, buddyjskie obrazy i wiele innych.
Bardzo polecam aby spędzić kilka godzin w Borobudur i na spokojnie zwiedzić poszczególne piętra świątyni. 🙂