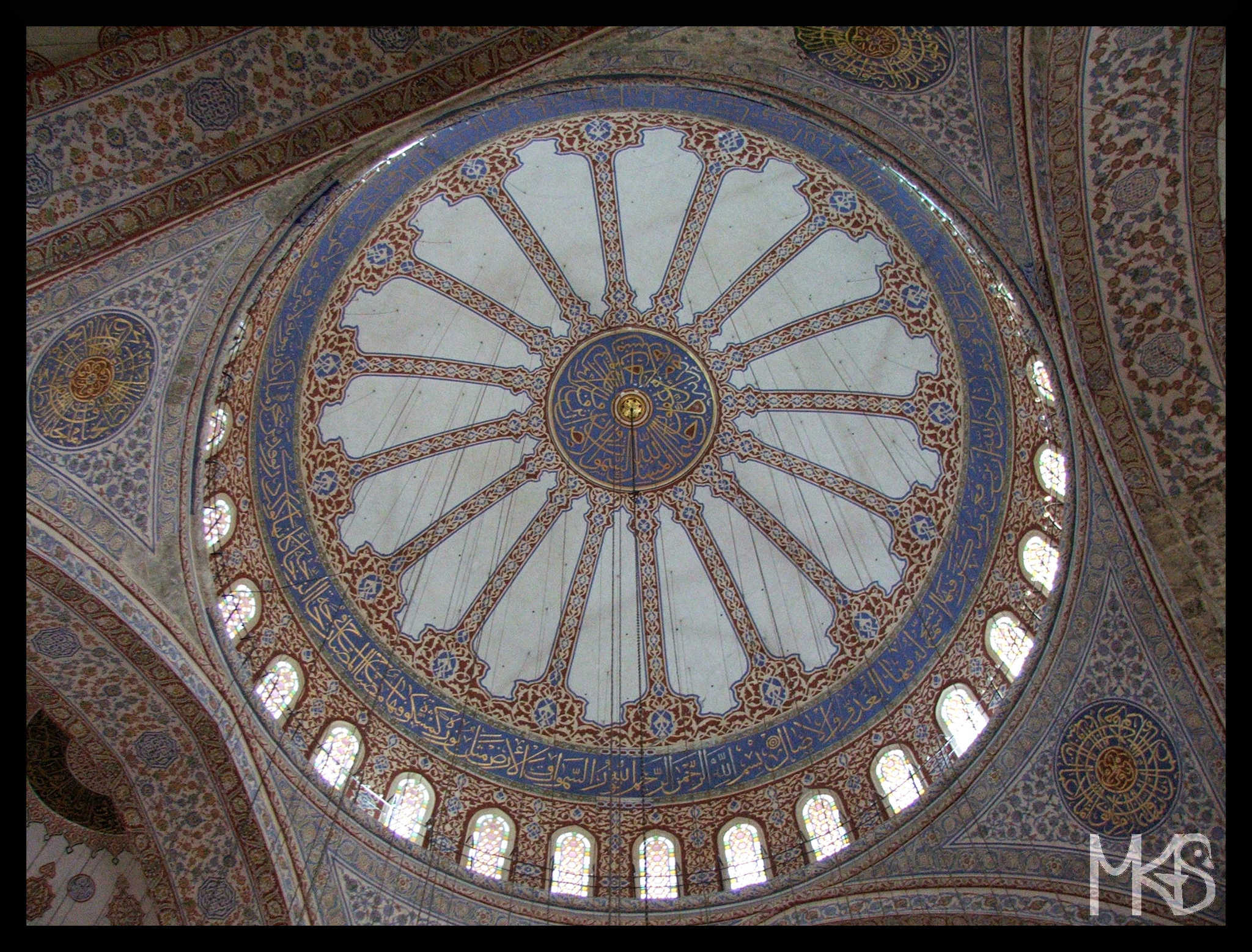 Many people start their Turkish adventure in Istanbul. And no wonder why, it's a beautiful city with many attractions for tourists. It has also a great history and used to be known as Constantinople or Byzantium. And it's also one of these cities that easily could be mistaken as a capital. The capital of Turkey is, of course, Ankara. Have you been to Ankara and Istanbul? So which one of these two do you think is more beautiful? 😉
What are the main attractions in Istanbul? Well, there are many. Even its location is very interesting, partly in Europe, partly in Asia, by the Sea of Marmara and the Black Sea, so you can also enjoy the Bosphorus. In Istanbul, you'll find buildings from different periods. However, if you don't have too much time, visit the Hagia Sophia, the Sultan Ahmet Mosque (known as the Blue Mosque, in today's photo), Yedikule Fortress, and take a walk to simply enjoy the Old City.
If you're not in a hurry, I'm sure you can easily fill a week in Istanbul with its many, many attractions.
__________________________________________________________
Wiele osób, właśnie w Stambule rozpoczyna swoją "turecką przygodę". I nie ma się co dziwić, ponieważ jest to piękne miasto oferujące mnóstwo atrakcji turystom. To także jedno z tych miast, które łatwo może być wzięte za stolicę. Oczywiście stolicą Turcji jest Ankara. Czy byliście w obu tych miastach? Które bardziej Wam się spodobało?
Stambuł to miasto o wielu twarzach a bogatą historią, w którym spokojnie można spędzić tydzień, a każdego dnia zwiedzać inne zakątki i zdecydowanie się nie nudzić. Samo położenie Stambułu jest ciekawe, ponieważ częściowo znajduje się w Europie, a częściowo w Azji. Stambuł leży po obu stronach cieśniny Bosfor, nad Morzem Marmara i Morzem Czarnym.
Jeżeli macie tylko "chwilkę" w Stambule to przede wszystkim wybierzcie się do Hagia Sofia, Meczet Sułtana Ahmeda (zwanego Błękitnym Meczetem, którego wnętrze przedstawia dzisiejsze zdjęcie), Twierdzy Siedmiu Wież (Yedikule) oraz pospacerujcie po Starym Mieście.