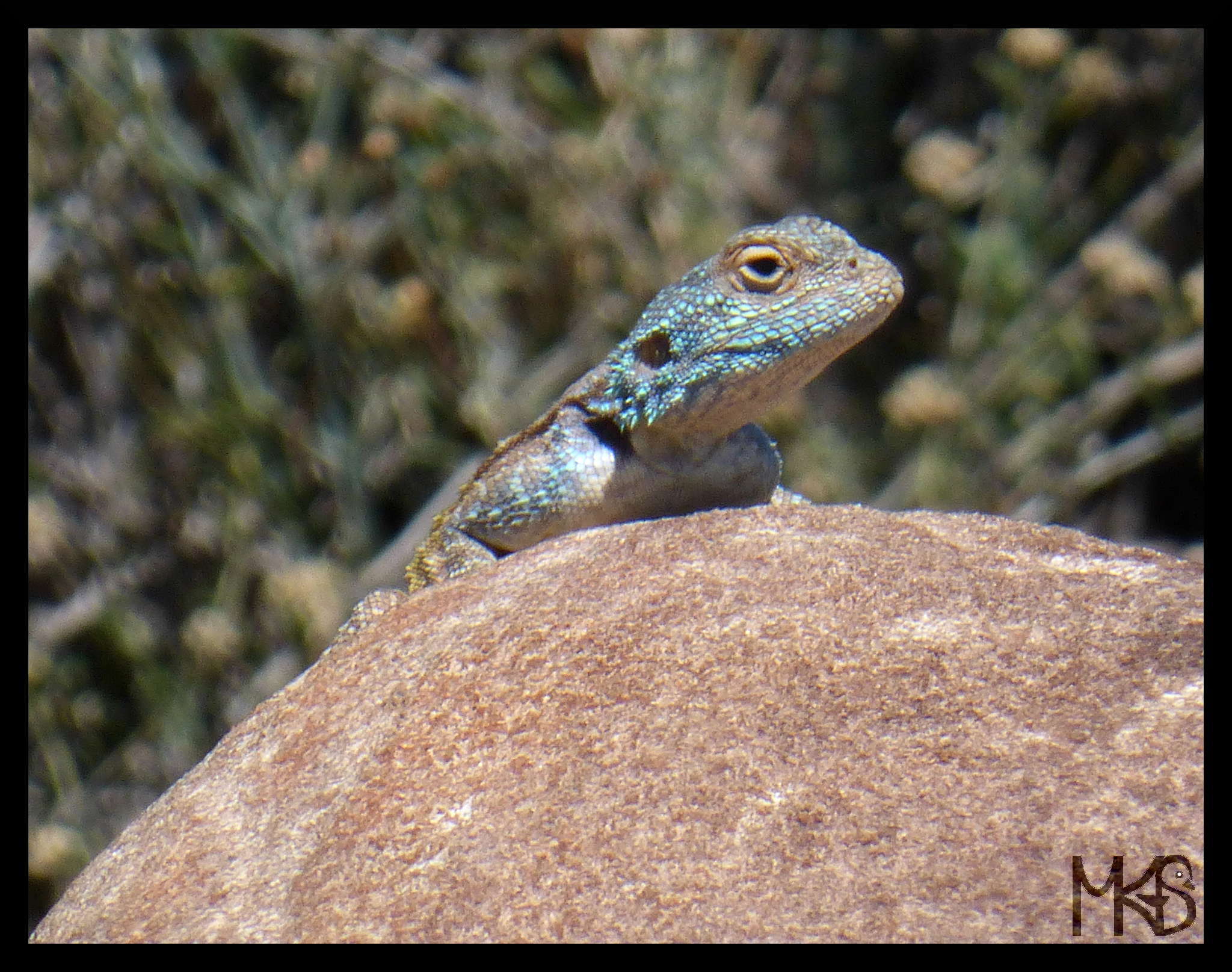 I remember well entering the Karoo National Park. The friendly older ranger greeted us and told us basic information about the park. I liked a lot the picture of a colorful lizard that he showed us so I really wanted to spot it in the park. And we were lucky, so here it is – in today's photo. 🙂 I know, it's not a lion… 😉
The Karoo National Park is a wildlife reserve in the Great Karoo.
Some of the animals you may find in the Karoo National Park are:
-springbok
-greater kudu
-gemsbok
-zebra
-buffalo
-red hartebeest
-jackal
-rhinoceros
-eagles
and many more.