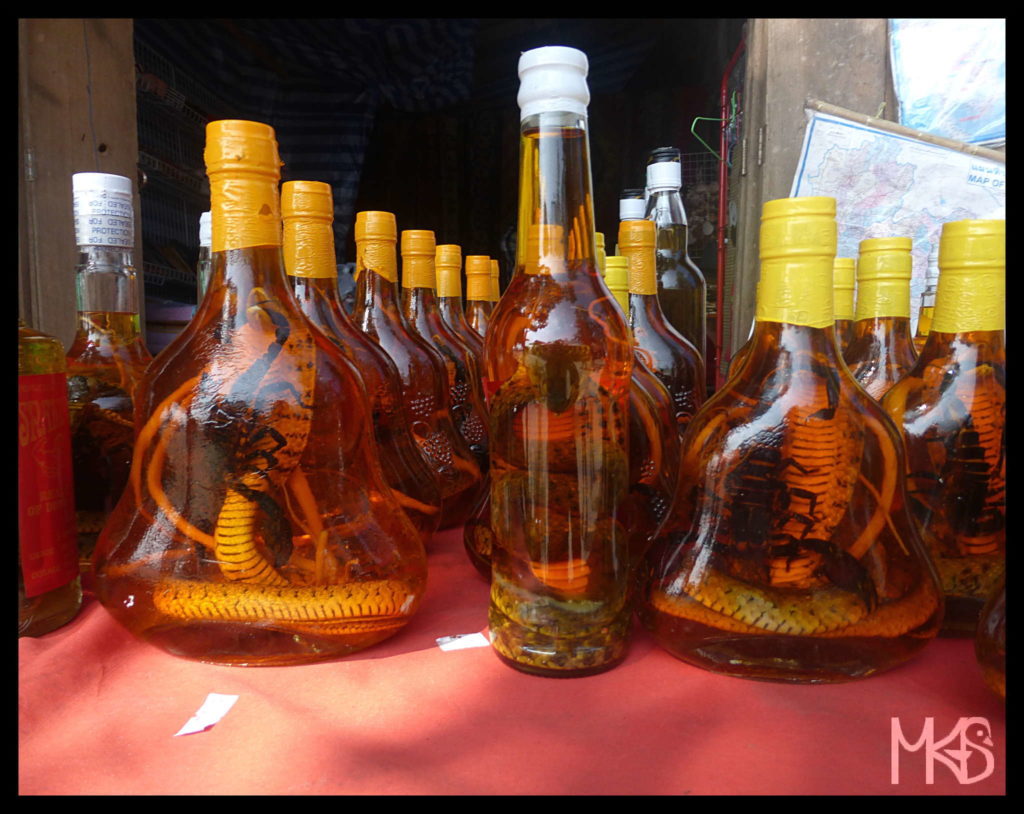 The Asian Golden Triangle, i.e., area in Laos, Myanmar and Thailand is mostly known from drugs.
But there is rather a different reason why I don't recommend people to visit it.
Look at this sad picture; in Laos Golden Triangle you can easily buy alcohol bottles with animals inside! There are e.g., snakes, scorpions or other also protected animals!
I'm showing you this picture to be aware of this;
because it's a very negative thing!
I'll continue the topic tomorrow.