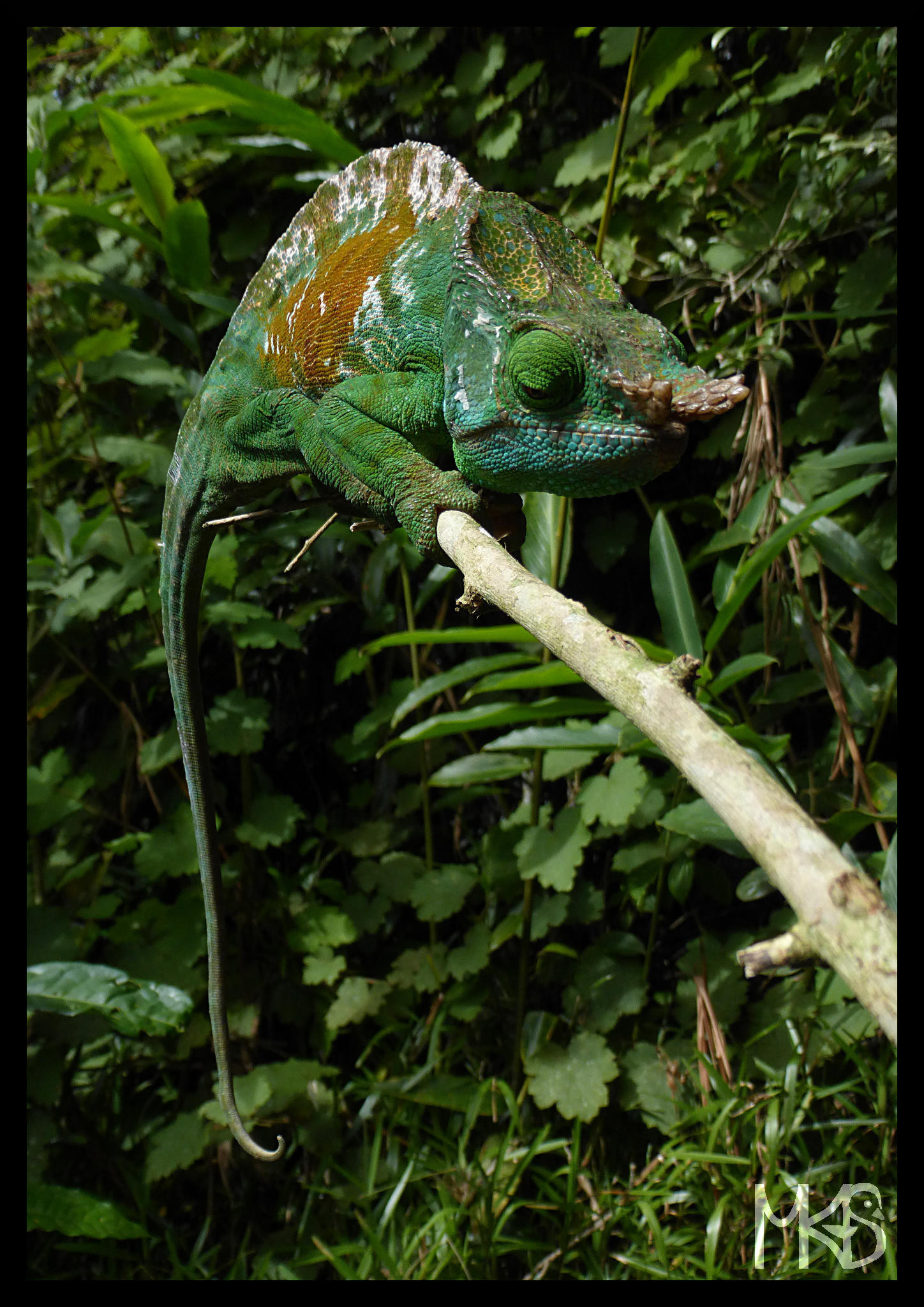 It's a good idea to visit jungle with a guide (e.g., Andasibe-Mantadia National Park), who can easily spot wild animals. Our, e.g. found this male chameleon that is shown in a picture (female was in a darker part of the forest so this picture is better 😉 ).
It was quite impressive to observe how chameleon ate insects!
First they bring their tongue outside the mouth slowly in position, only to finally super fast shoot the tongue at the insect, which might be at distances twice the length of the chameleons. So their tongues are really very long. 🙂
__________________________________________________________
Jeżeli planujecie wyprawę (czy chociażby spacer) przez dżunglę to warto mieć dobrego przewodnika, który potrafi znaleźć wiele zwierząt. Nasz wypatrzył m.in. tego kameleona ze zdjęcia. Jest to samiec. Widzieliśmy też samicę, jednak byłą ona w bardzo zacienionym miejscu, stąd zdjęcie sama wyszło lepiej.
Kameleony są piękne, ale to ich języki robią największe wrażenie. 😉 To wspaniałe doświadczenie obserwować jak kameleon zjada insekty. Pierwszy krok jest bardzo powolny, a w kolejnym insekt jest błyskawicznie schwytany przez długi język.