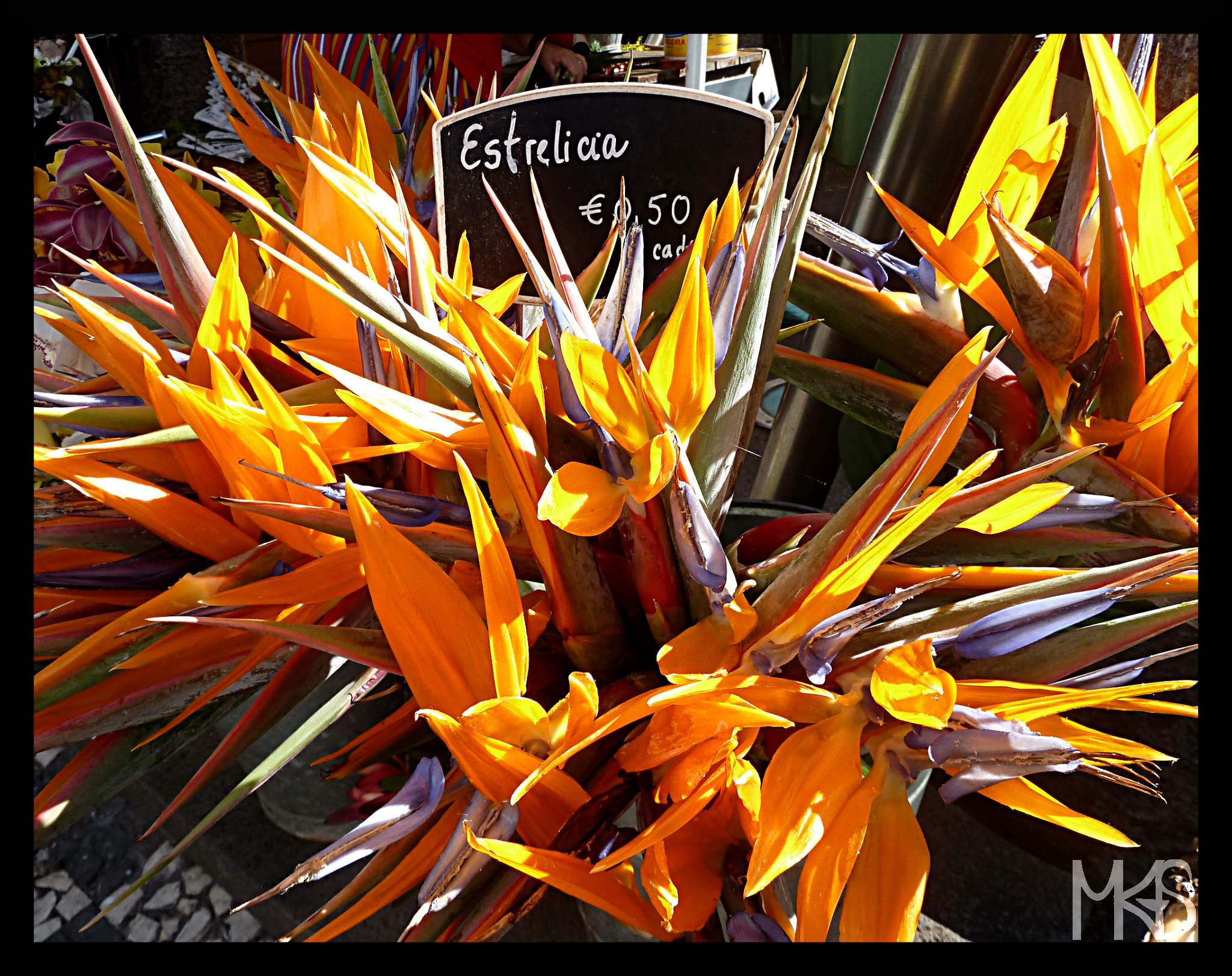 Welcome November! During the coming winter months (on the northern hemisphere 😉 ) I'll try to present you warm places, well at least warmer than what many of us have outside.
November is going to be all about Madeira on my blog. Hopefully, you'll like it!
You may wander why I'm presenting you only a part of Portugal, not just entire country. Well, Madeira belongs to Portugal, but under special rules; it's an autonomous region of Portugal.
Madeira is famous for … well there are a few things – I don't want to spoil next posts, but one of them are flowers! So in the today's picture you can see colorful flowers that are present in many places in Madeira. One of the common name of this flower is Bird of Paradise. 🙂
__________________________________________________________
Witajcie w listopadzie! 🙂 Zimowe miesiące postaram się Wam troszkę ogrzać poprzez posty i zdjęcia z cieplejszych regionów. Nie zawsze będę pokazywać bardzo gorące miejsca, ale postaram się aby były one cieplejsze od tego co większość z nas ma za oknem. 😉
Listopad, na moim blogu, będzie poświęcony Maderze. Mam nadzieję, że się Wam spodoba!
Może się zastanawiacie, dlaczego przedstawiam Wam tylko jedną portugalską wyspę, a nie całe państwo. Otóż Madera, co prawda nie jest niezależnym państwem, ale jest regionem autonomicznym, stąd zostanie osobno potraktowana na moim blogu.
Mimo, iż to niewielka wyspa, Madera słynie z kilku rzeczy. Nie wymienię wszystkich już teraz aby nie zepsuć czytania i oglądania kolejnych postów. 😉 Na dzisiejszym zdjęciu jeden z symboli Madery – kwiaty. W wielu miejscach spotkacie ogrom kolorowych kwiatów, przede wszystkim gatunek widoczny na zdjęciu – strelicję królewską.
p.s. Jeżeli zastanawiacie się nad wyjazdem "last minute" na Maderę, to może zainteresuje Was ten link ?