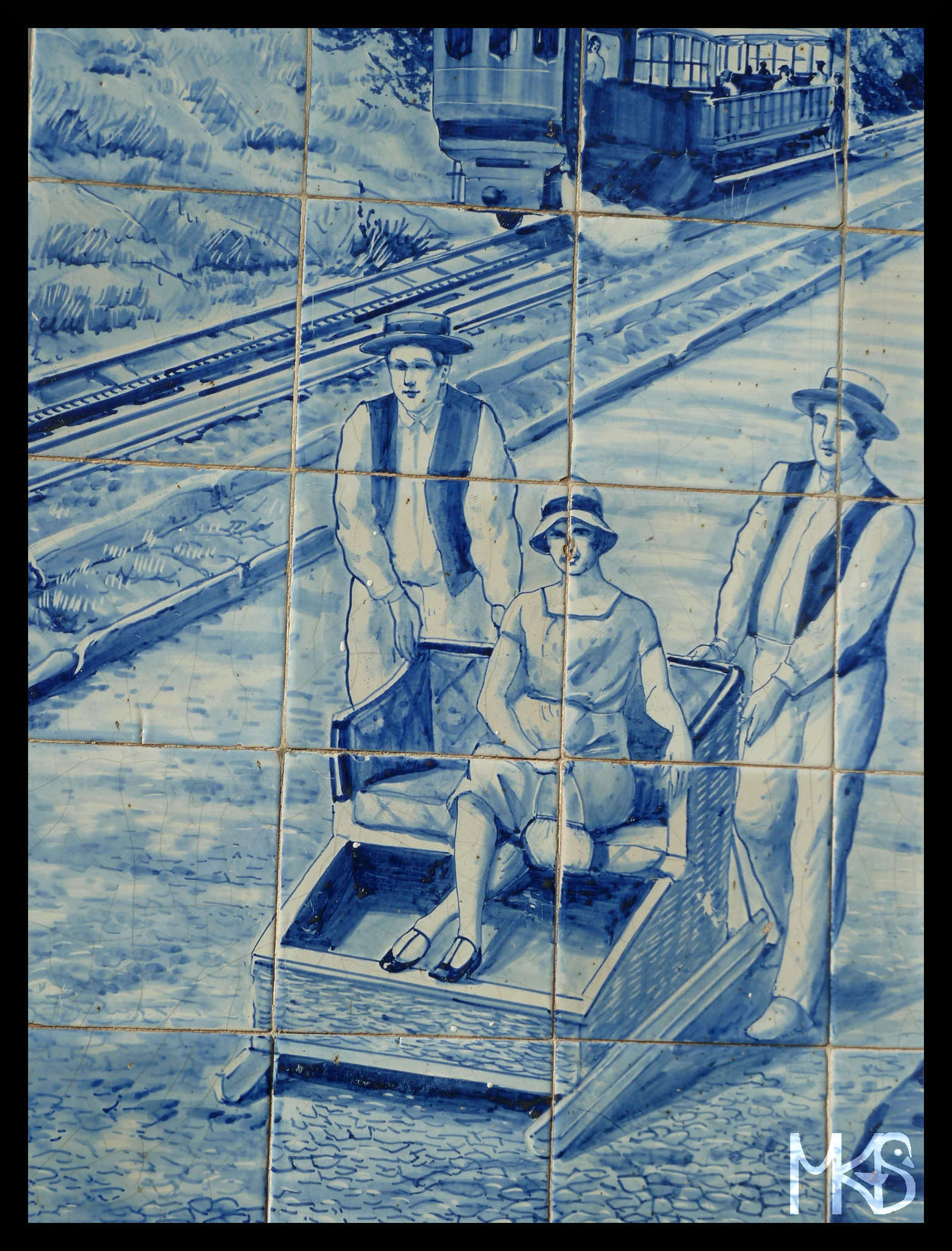 This picture shows part of the building's wall in Funchal. Madeira is "somehow" Portuguese so no wander there are many Azulejos – painted tin-glazed ceramic tiles. Aren't they nice?
But there is something more, that's typical for Madeira – an image of toboggan ride. Madeiran Tobogganing started in 1850, and today it's rather a popular touristic attraction. You can try by yourself to sit/slide in a wooden sled and have two elegant toboggan drivers. 😉
To make it more attractive, locals often say that Ernest Hemingway did this ride and it was the "most exhilarating experience" of his life. 🙂
__________________________________________________________
Dzisiejsze zdjęcie przedstawia fragment ściany jednego z budynków w Funchal. Madera "w pewien sposób" należy do Portugalii, więc nie jest zaskoczeniem duża ilość Azulejos na wyspie. Azulejos, to kafelki, które są pięknie pomalowane i razem zestawione tworzą obraz. Jak Wam się podobają? Lubicie je fotografować?
Na dzisiejszym zdjęciu, można się dopatrzeć jeszcze jednego symbolu Madery. Są to sanie/kosz, w których można odbyć przejażdżkę w towarzystwie dwóch eleganckich panów. 😉 Historia tych sań sięga 1850 roku, ale żeby bardziej zachęcić turystów do skorzystania z oferty, często słyszy się, że Ernest Hemingway odbył taką "podróż" i było to najradośniejsze doświadczenie w jego życiu. 🙂