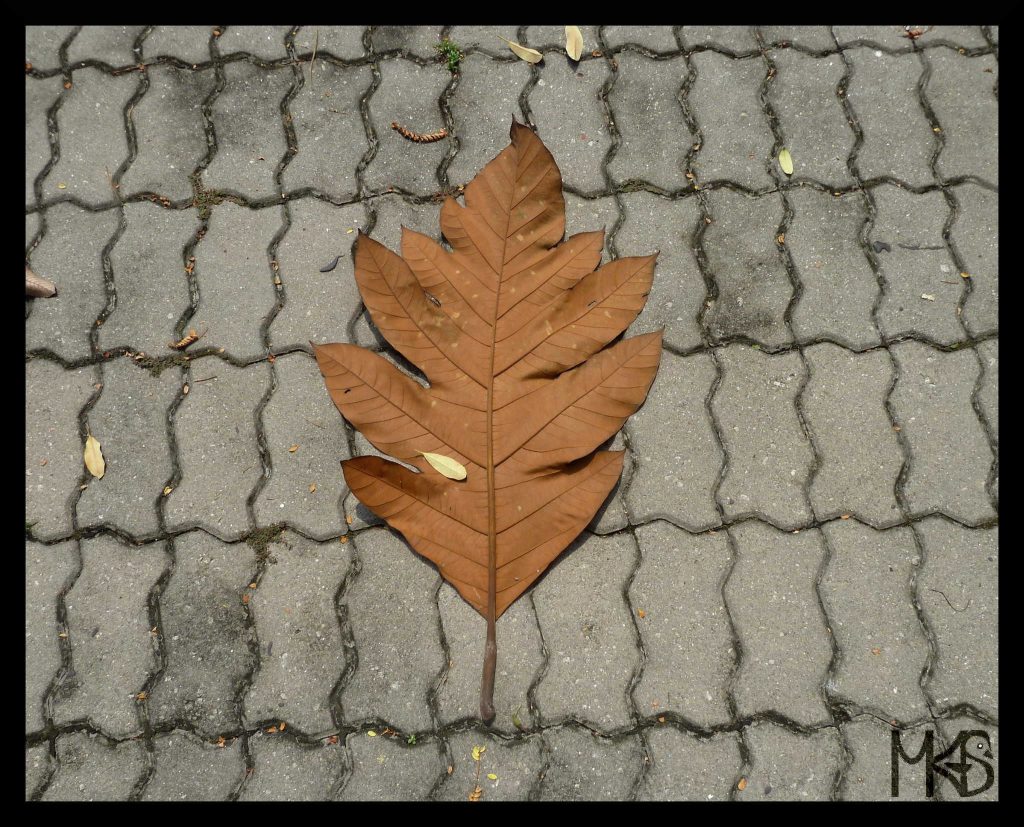 I like green cities with lots of trees and parks.
Kuala Lumpur is full of skyscrapers but also full of different trees.
I was impressed by the size of some leaves, like the one from the picture – do you see how many tiles it covers and how tiny are other leaves in comparison with this huge leaf?