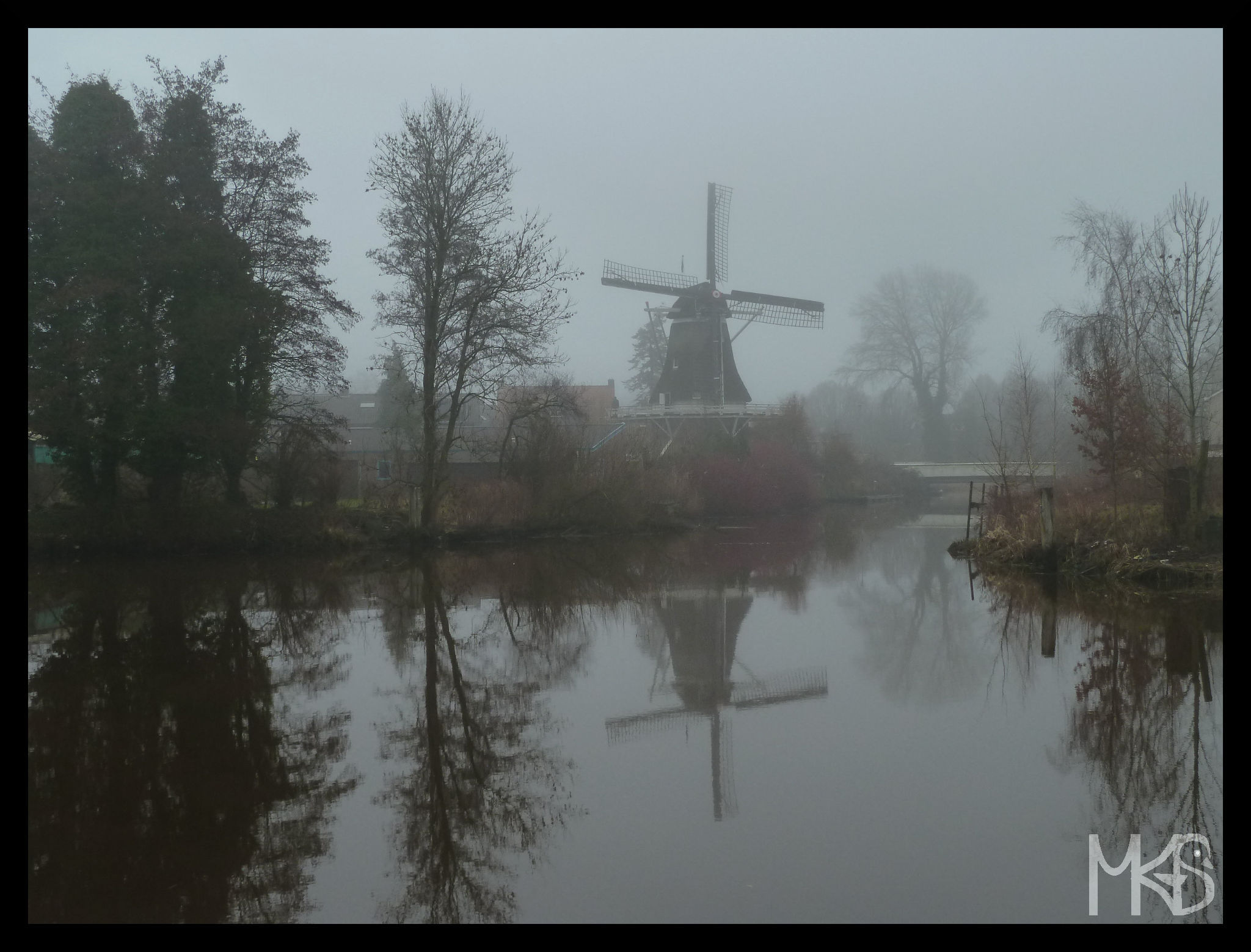 This picture was taken on a misty day in Meppel, in February.
It's one of the faces of Dutch winter.
Usually the temperatures are not very low, and you don't see snow so often; luckily "not so often" because then the country is paralyzed…
But, because of the high humidity and strong wind, sometimes you may have the impression of much lower temperatures.
There is something more, that Dutch people are famous for – it's ice skating. When the canals are frozen, people go outside and skate on them. 🙂 There are even competitions in ice skating! I found it very interesting.
__________________________________________________________
To zdjęcie zostało zrobione w Meppel, jednego mrocznego dnia w lutym.
Przedstawia ono jedną z wersji holenderskiej zimy.
W Holandii śnieg nie pada zbyt często, i całe szczęście bo wtedy kraj jest sparaliżowany… (coś w stylu jak "zima w grudniu zaskakuje drogowców w Polsce"). 😉
Jednak wysoka wilgotność i silny wiatr wywołują wrażenie dużo niższych temperatur; stąd polskie -30C może być "cieplejsze" niż niż holenderskie -5C.
Jest jednak coś specjalnego w holenderskiej zimie! Gdy temperatura utrzymuje się poniżej 0C, kanały zamarzają i Holendrzy używają ich do jazdy na łyżwach. Są nawet specjalne wyścigi po zamarzniętych kanałach! Czyż nie brzmi to ciekawie?