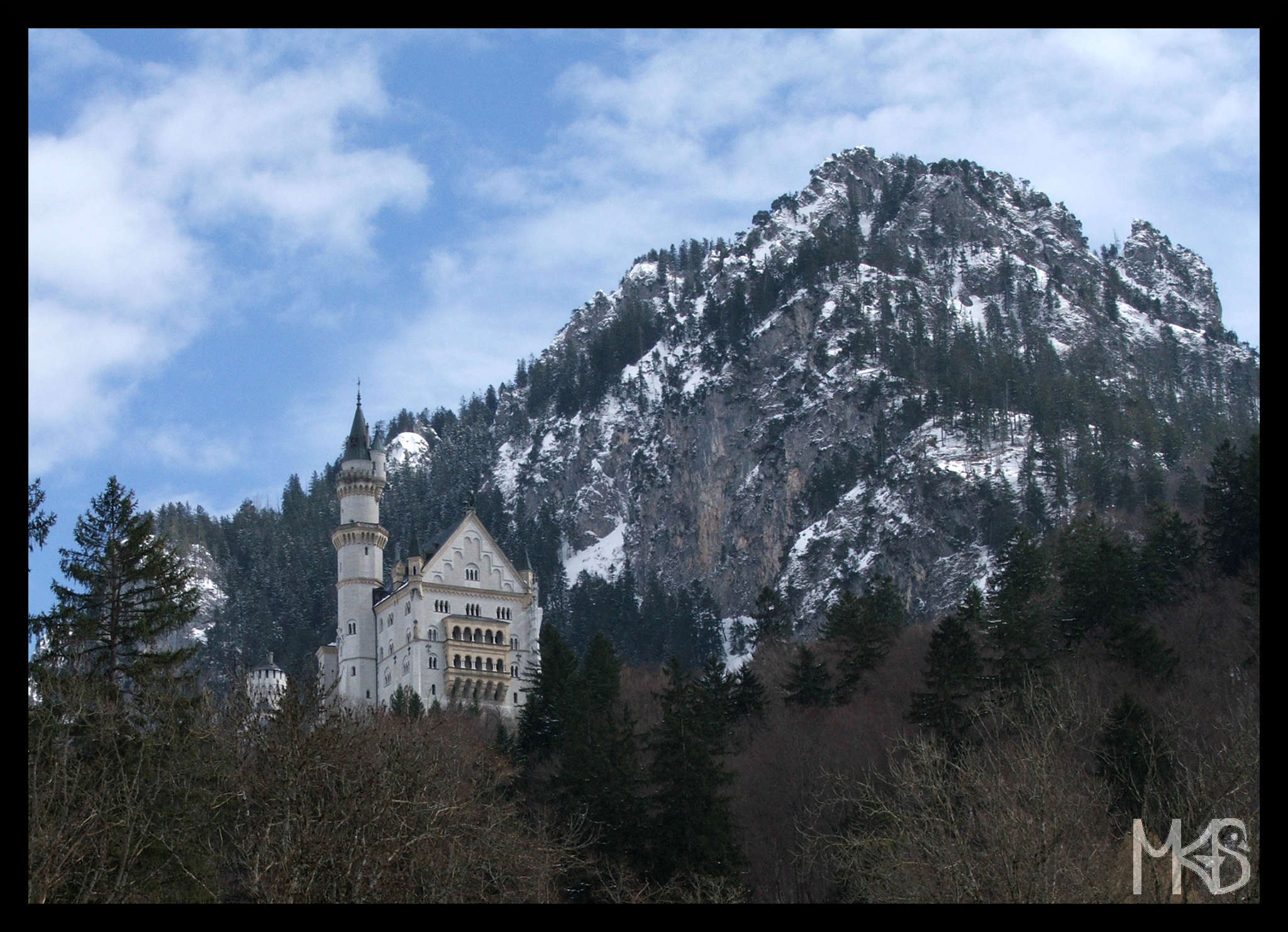 Cats, cars, trains, nice cities, lovely towns and lakes – that's what I showed you so far. It's not the end of German attractions. You'll also easily find many castles in Germany. Probably the most known is Neuschwanstein Castle (as famous as it's difficult to pronounce its name 😉 ).
Neuschwanstein was model for the Sleeping Beauty Castle of Disneyland and it's the most iconic puzzle's picture.
In the today's picture, you can see only its side, that's why the castle looks quite small. But you can see lovely mountains nearby the castle. 🙂
The interior of the castle is very rich. Some people say it's kitschy, others love it. The best is to check by yourself to have your own opinion. 😉
__________________________________________________________
Koty, samochody, pociągi, urocze miasteczka i jeziora – tyle dotychczas Wam pokazałam. Jednak to nie koniec niemieckich atrakcji. Kolejną są zamki, których mnóstwo znajdziecie w Niemczech. Prawdopodobnie najbardziej znany to Zamek Neuschwanstein; powiedziałabym że jest tak bardzo znany, jak bardzo trudno wymówić jego nazwę. 😉
Na podstawie Neuschwanstein zaprojektowano zamek Śpiącej Królewny w Disneylandzie. Domyślam się, że wielu z Was widziało zamek na puzzlach.
Na dzisiejszym zdjęciu widzicie fragment zamku, ale nie jest to jego najbardziej charakterystyczna strona. Postanowiłam jednak pokazać Wam to zdjęcie, ponieważ tutaj widać jakie piękne góry otaczają zamek. 🙂
Wnętrze zamku jest dość wyjątkowe. Jedni określą je mianem przepychu czy kiczu, a inni będą zachwyceni. Najlepiej przekonać się samemu. 😉