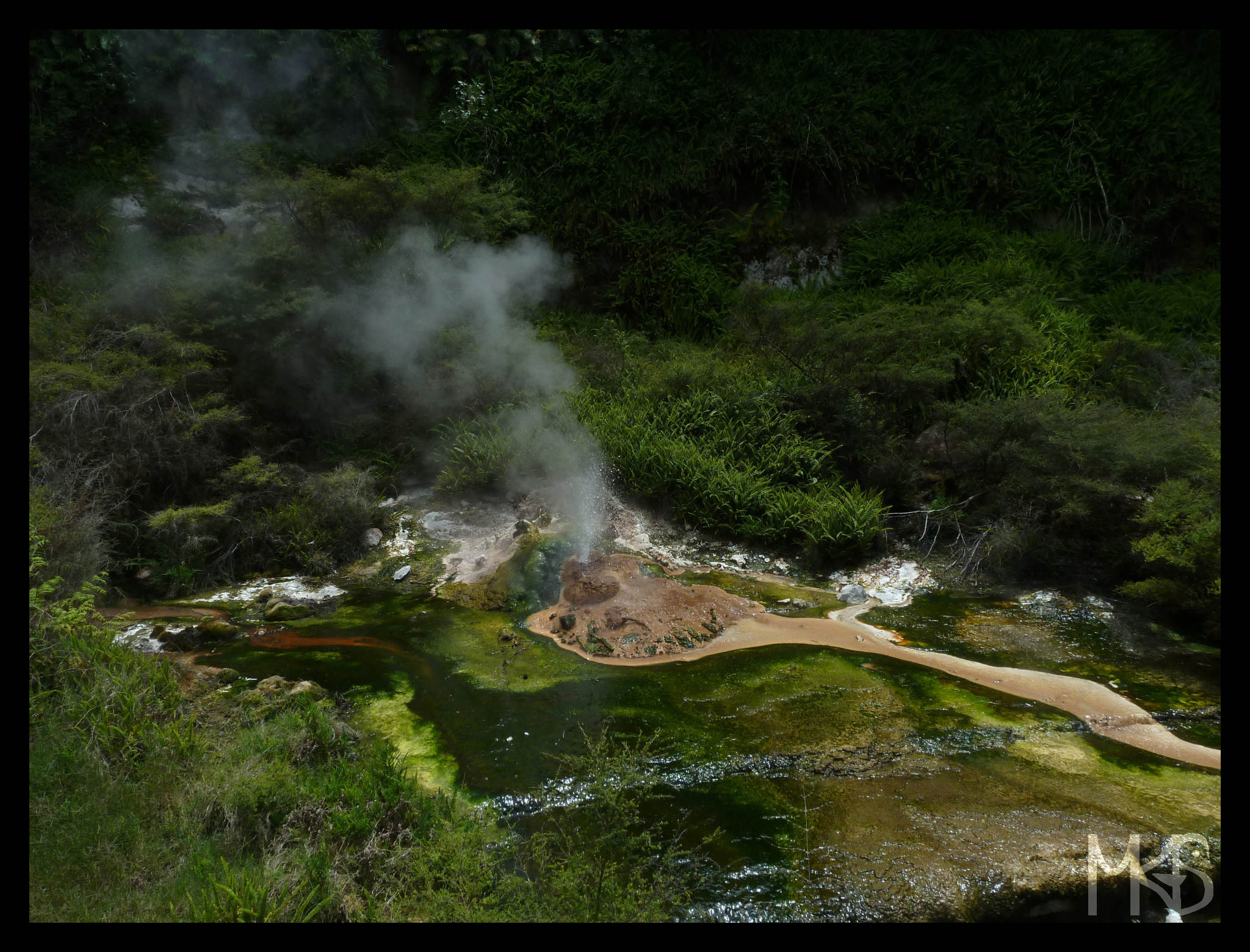 Do you remember my pictures from Yellowstone, in USA (posts from 27th October, 28th October, 29th October and 30th October), how colorful and spectacular it is?
Similar places you'll find in Rotorua, New Zealand! They are also very colorful of different shapes and sizes. They are spread on a big area, so it's recommend to visit a few of them and do some of amazing hikes. While hiking, you'll find geysers, bubbling mud pools, hot thermal springs, volcanic crater lakes and more.
Looking at today's picture, do you see a "big spoon"? Maybe, it's only my imagination… 😉
__________________________________________________________
Pamiętacie moje zdjęcia z Yellowstone, USA (posty z 27.10.2015, 28.10.2015, 29.10.2015, and 30.10.2015), jak kolorowo i różnorodnie tam jest?
Podobne miejsca znajdziecie w Rotorua, w Nowej Zelandii! Również charakteryzują się rozmaitymi kolorami, kształtami i formacjami. Rotorua to całkiem spory teren, a poszczególnie miejsca warte odwiedzenia, znajdują się czasami dość daleko od siebie. Warto jednak, zaplanować wizytę w kilku z nich; i wybrać się na spacer, podczas którego można podziwiać gejzery, gotujące się "błotka", gorące źródła, jeziora wulkaniczne i wiele innych.
A i jeszcze pytanie, czy też widzicie na zdjęciu wielką łyżkę w… "szpinakowej zupie"? 😀 Ze szpinakiem to już pewnie przesada, ale "łyżka" jest, prawda?