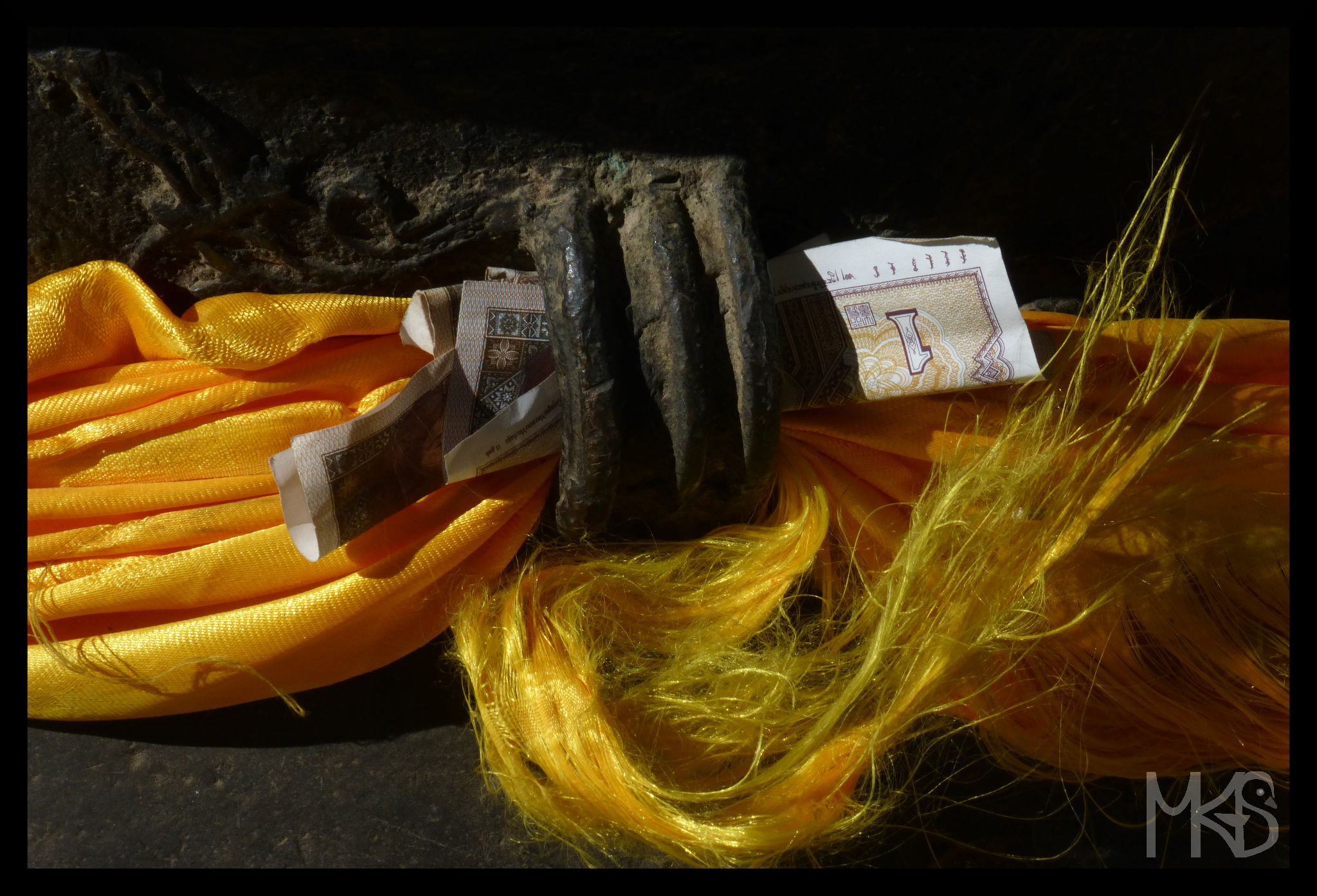 Making offerings is part of the practice of Buddhism, and certainly you'll see many people offering something in Tibetan temples/shrines. There are different things people offer and they have their meanings. Typical offerings are water, flowers, incense, food or money; there are more possibilities, however, I mostly saw people offering water or money. In the picture, you see Renminbi (RMB) – Chinese money, because it's the legal currency in Tibet.
__________________________________________________________
Składanie ofiar jest ważną częścią w praktykowaniu Buddyzmu. Będąc w Tybecie, z pewnością zobaczycie w świątyniach wiele osób składających ofiary. Poszczególne ofiary mają swoją symbolikę. Ofiarami mogą być np. woda, kwiaty, kadzidła, jedzenie, pieniądze itp. W Tybecie najczęściej widziałam ludzi ofiarujących wodę i pieniądze. Na zdjęciu widzicie chińskie pieniądze (renminbi – RMB, yuan), ponieważ jest to legalna, obowiązująca waluta w Tybecie.