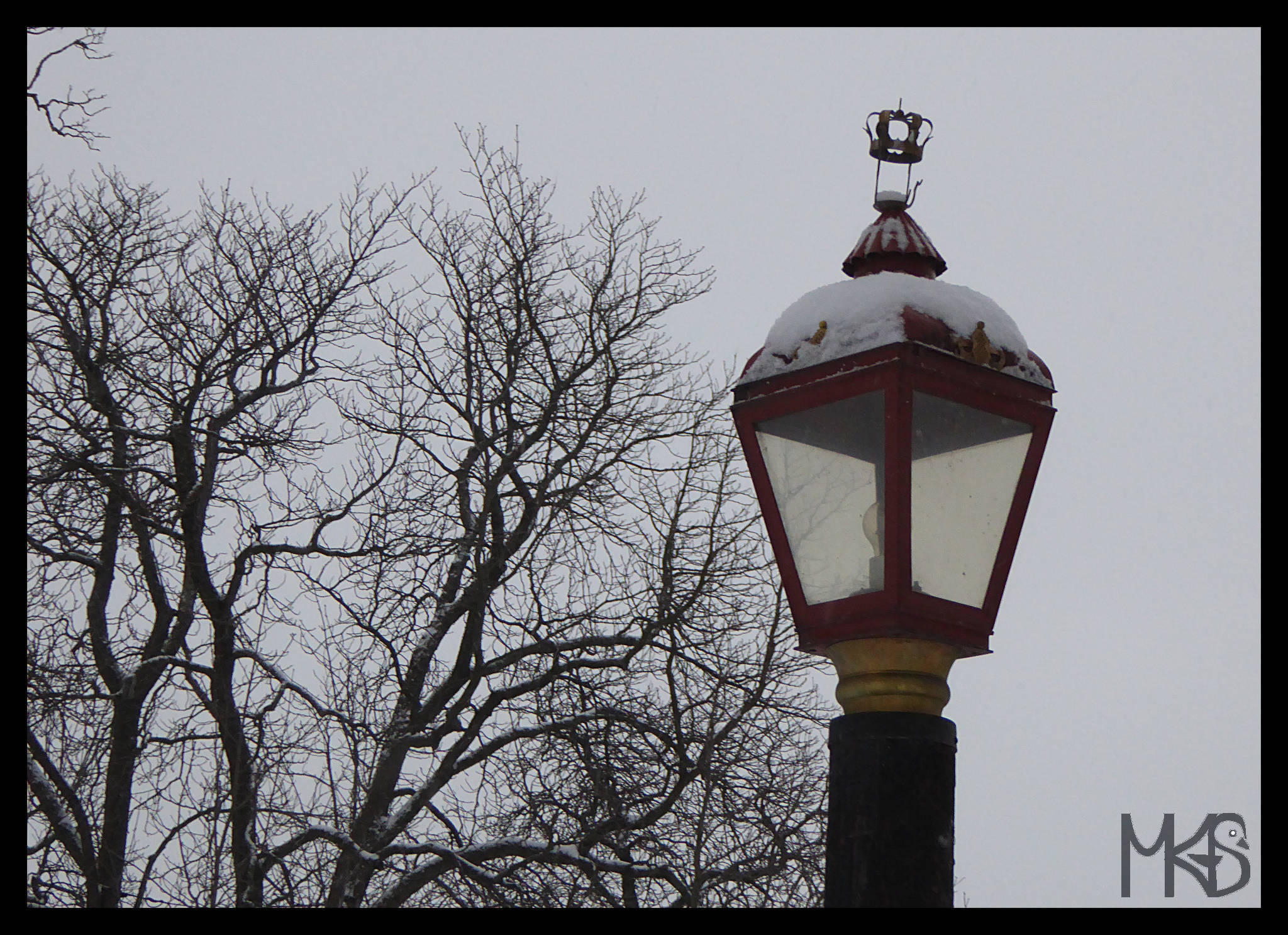 Welcome to the Kingdom of Norway.
In this January, I decided to search for a real winter destination with lots of snow, thus Norway, and especially very north Norway, was my goal. I found what I was searching for and it was wonderful, but let me come back to it in a few days. First, I want to share with you some of my impressions from Oslo.
I spent 2 nights in a lovely, built in typical Scandinavian style, Hotel Scandic Gardermoen, that proves high quality doesn't have to be extremely expensive in Norway. You will have there a nice breakfast (with typical specialties from Norway) at a cosy fire place. And you can even buy a nice painting. Take a walk around the hallways of the hotel, you may find among the many paintings the one you like. 🙂
I had a very intensive day of sightseeing Oslo. Wasn't extremely cold ;-), but it was snowing almost all the time. I guess sunny, summer Oslo looks much better in pictures, but winter time is also not bad! I think, many people have the impression it's extra cold and dark there in winter, but it's not true! When I visited Oslo, temperature was around -5 Celsius with lots of snow. Sun rises around 9 a.m., and sunset was around 4 p.m., so it's also not so much different from many European countries that time.
It doesn't sound so scary, does it?
__________________________________________________________
Witajcie w Królestwie Norwegii. 🙂
W styczniu, postanowiłam poszukać prawdziwej zimy, stąd Norwegia była celem mojej podróży. Znalazłam wszystko czego szukałam. Szczegóły podróży przedstawię Wam za kilka dni, ale najpierw moje wrażenia z norweskiej stolicy, Oslo.
Spędziłam 2 noce w uroczym, typowo skandynawskim hotelu Scandic Gardermoen, który udowadnia, że w Norwegii, wysoka jakość nie musi iść w parze z wysoką ceną! Muszę też przyznać, że hotelowe śniadanie bardzo miło mnie zaskoczyło, ponieważ oferowało mnóstwo norweskich specjalności (nie obyło się bez łososia przyrządzonego na kilka sposobów). 🙂
Miałam bardzo intensywny dzień zwiedzania Oslo. Nie było bardzo zimno, ale śnieg sypał prawie cały dzień. Stąd przyznaję, że letnie, słoneczne Oslo, prezentuje się lepiej na zdjęciach, ale zima też jest piękna! 😀
Wydaje mi się, że wiele osób wręcz boi się odwiedzić Norwegię zimą, ze względu na niskie temperatury. Jednak jest to błędne podejście! Oslo jest dość nisko położone i temperatury są znośne. Podczas mojej wizyty, było około -5 C, więc mniej więcej tyle samo stopni, co w wielu innych europejskich miastach w styczniu. Wschód słońca był około 9 rano, a zachód około 16, czyli też "typowy, zimowy dzień".