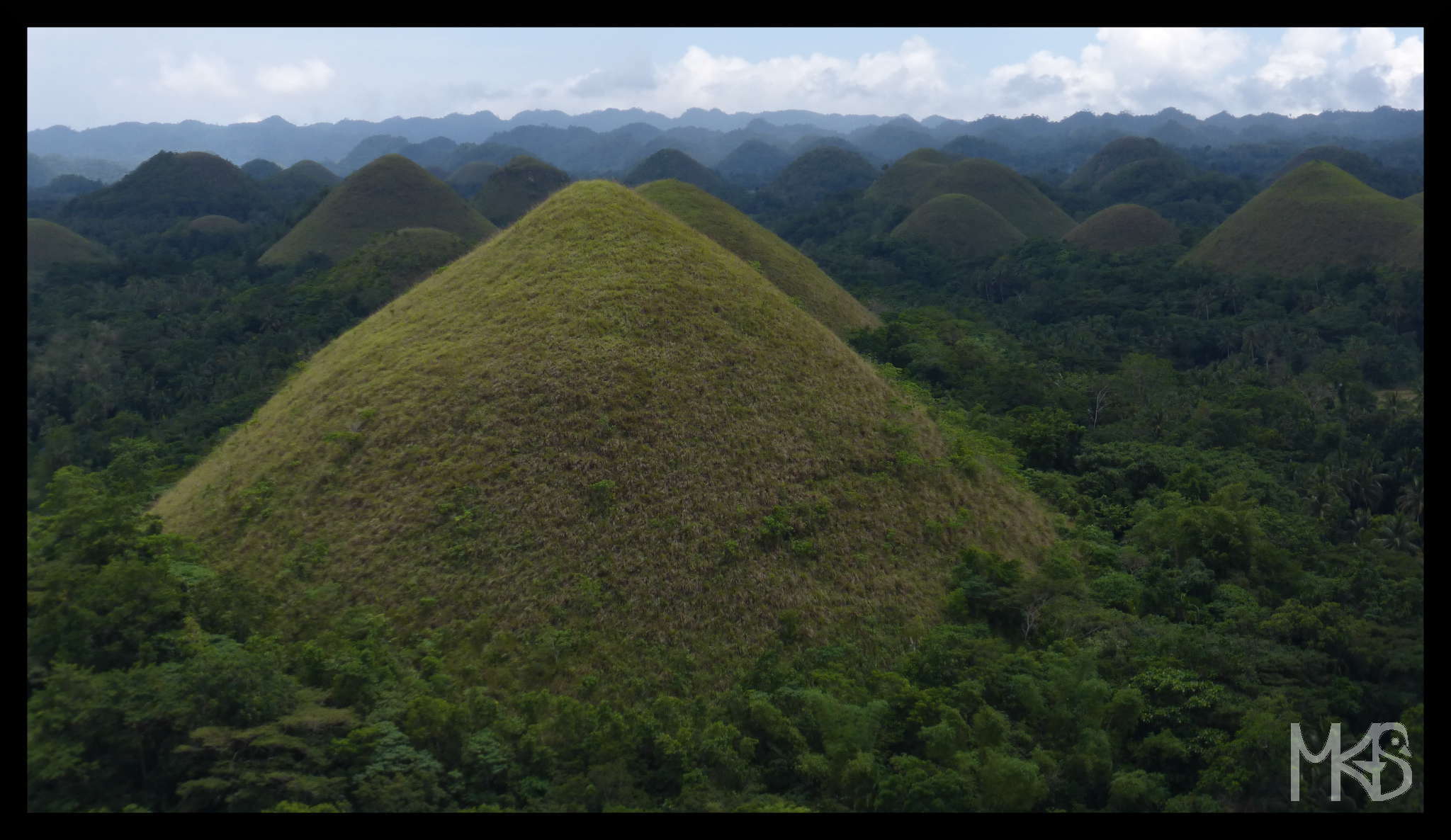 The beautiful hills you see in today's picture have a sweet name "Chocolate Hills".
Unfortunately, they aren't made of chocolate. 😉
They're covered by grass that turns brown in dry season, that's why people called them as Chocolate Hills.
There are almost 1300 hills in Bohol! Their height ranges from 40 to 120 meters.