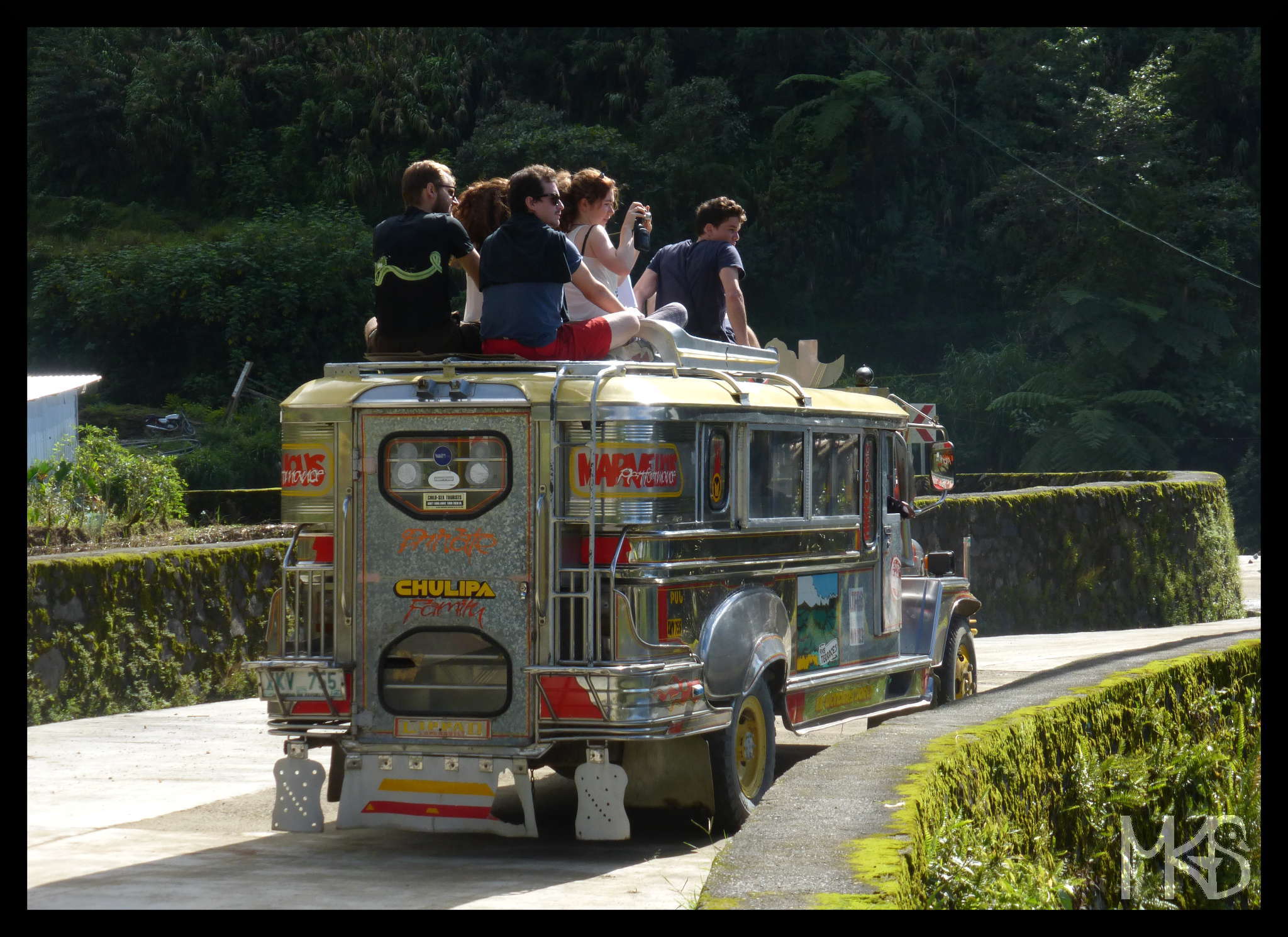 In the Philippines, you'll see many of these funny, colorful cars. They are very popular, not only among the tourists.
They're made from US military jeeps left over from World War II.
They are called Jeepney.
If you're in the Philippines, you just have to take a ride with Jeepney. 🙂
But be aware, they may take many (tooooo many 😉 ) passengers, even over 50!