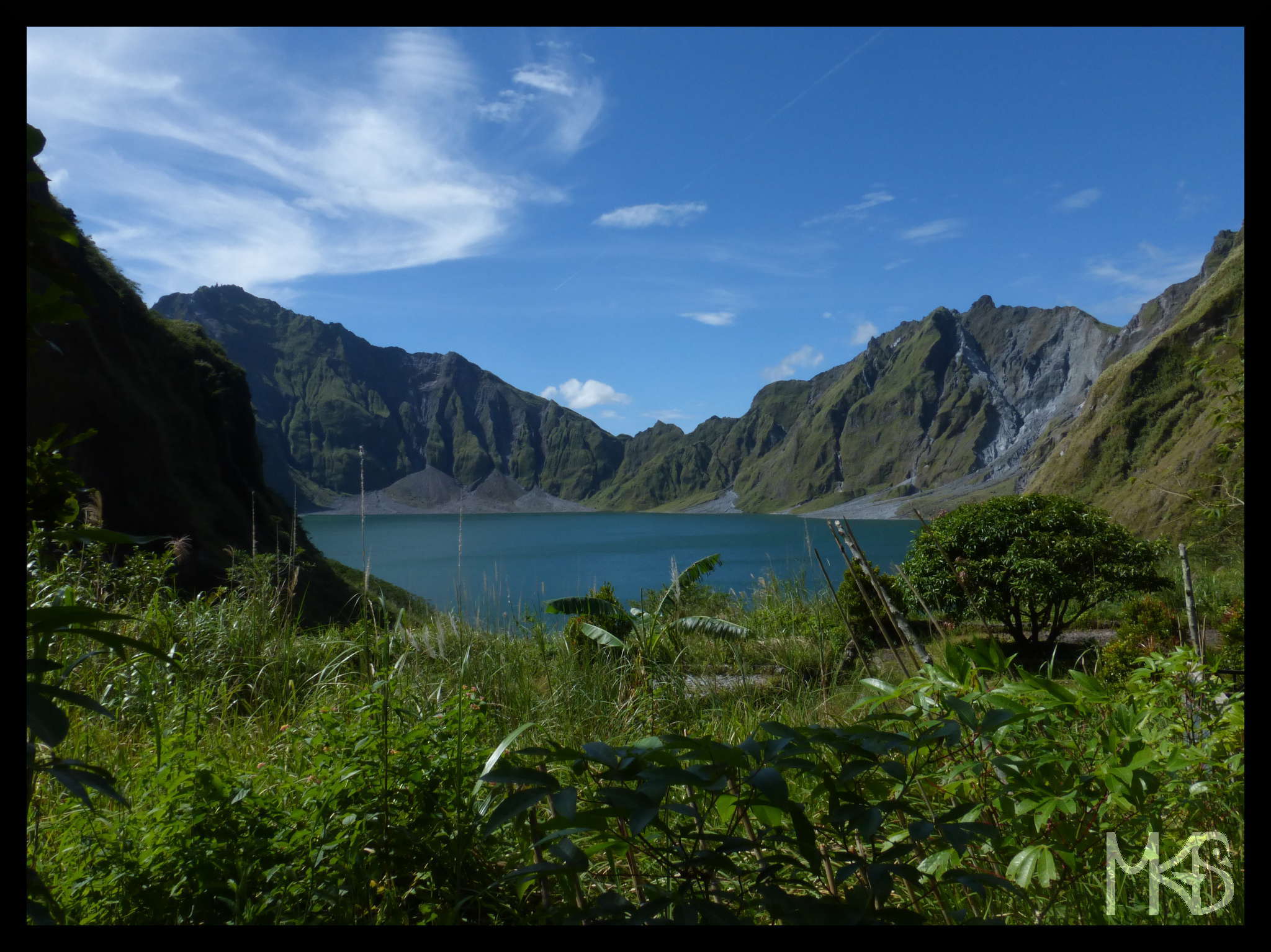 Mount Pinatubo is a volcano located in the northern Philippines, Luzon Island, about 90 km from Manila.
There were huge eruptions in 1991. Before 1991, Mount Pinatubo was apparently dormant for about 600 years. And, before the eruption it was 1745 m high, currently 1486 m.
After this horrible eruption, a lake was formed in the crater. So in today's picture, you can see the caldera lake of Mt Pinatubo (about 2.5 km wide, 85 m deep).