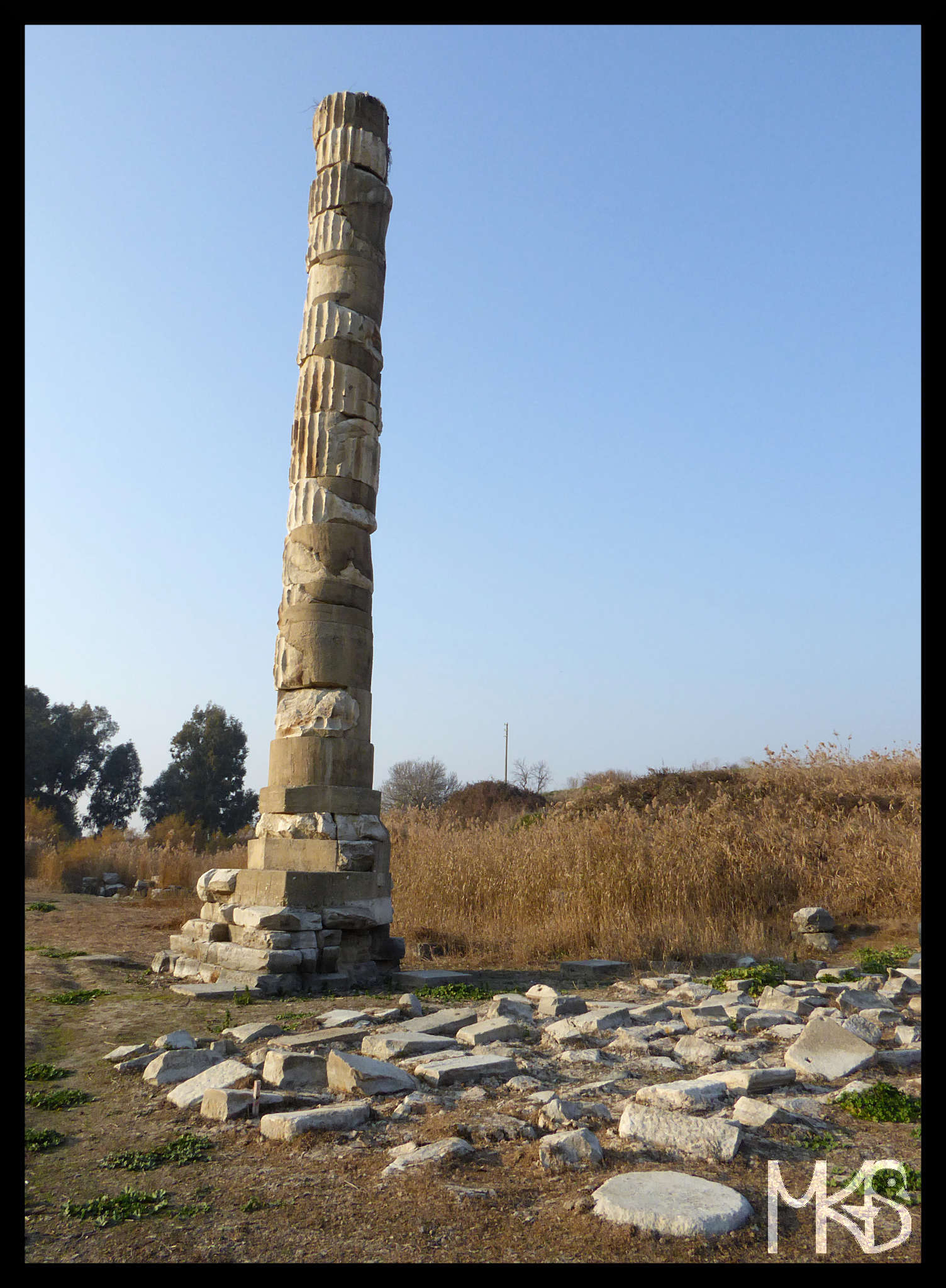 Have you heard about the Seven Wonders of the Ancient World?
They are: Great Pyramid of Giza, Hanging Gardens of Babylon, Temple of Artemis, Statue of Zeus at Olympia, Mausoleum at Halicarnassus, Colossus of Rhodes, and the Lighthouse of Alexandria.
I remember, when I was a child, I had a book about these wonders and I was often thinking to visit them one day. I didn't understand that many of them don't exist any more.
During our last trip to Turkey, we wanted to visit 3 of these sites, see ruins or just the place where they're possibly standing. First, we went to the Temple of Artemis at Ephesus. In today's picture you see that almost nothing left out of it. Unfortunately, there was not so much information about the temple. It would be great to see at least how big the temple was etc., at the end it's not so difficult to put some marks. Unfortunately, this wonder is almost forgotten…
__________________________________________________________
Znacie siedem cudów świata (starożytnego)?
Kiedy byłam mała, miałam książkę pt. "7 cudów świata" i często ją przeglądałam z nadzieją zobaczenia wszystkich, kiedyś, w przyszłości… Jakoś nie rozumiałam, że coś o czym jest taka ładna książka z obrazkami, już w większości nie istnieje.
Do siedmiu cudów świata należą: Piramida Cheopsa, Wiszące ogrody Semiramidy w Babilonie, Świątynia Artemidy w Efezie, Posąg Zeusa w Olimpii, Mauzoleum w Halikarnasie, Kolos Rodyjski i Latarnia morska w Faros.
Podczas naszej ostatniej wizyty w Turcji, chcieliśmy zobaczyć miejsca, gdzie znajdowały się trzy z siedmiu cudów świata. Zaczęliśmy od Świątyni Artemidy. Na dzisiejszym zdjęciu widzicie co z niej zostało… Niestety ten "cud" nas rozczarował, a raczej zabrakło tam podstawowych informacji na temat świątyni. Wystarczyłoby zaznaczyć gdzie świątynia się znajdowała, postawić tabliczkę z obrazem i krótkim opisem, i to by zupełnie wystarczyło aby odnieść pozytywne wrażenie. Może kiedyś coś się zmieni…