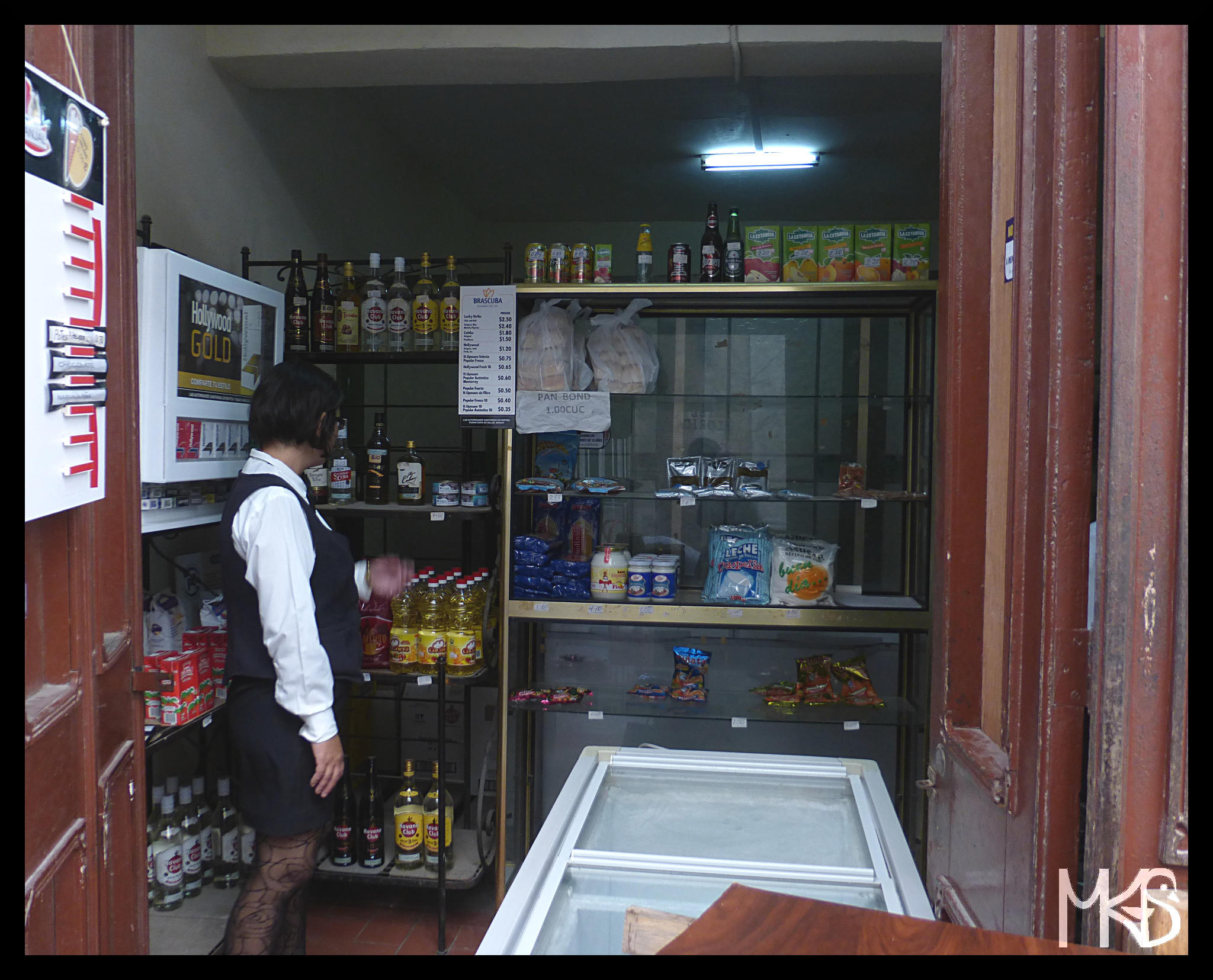 I heard different stories about life in Cuba, it's not easy, but apparently everyone's basic needs are covered… As a tourist, when you go to restaurant you can get whatever you want, but when you visit one of the shops (today's photo), you may be slightly surprised; unless you've lived in a communist country… There is not so much in shops, mostly some alcohol, oil, salt, ice cream… Some of the products have prices, that are much too high for many locals.
If you travel to Cuba, be aware that Cuba has two currencies, the Cuban Peso (CUP) and the Cuban Convertible Peso (CUC). Tourists use CUC, but locals CUP; the conversion rate is about 1 CUC = 25 CUP. And when going to Cuba, don't bring US$, it may be difficult to exchange them; I have the impression the situation is not so strict right now, however euro may be the most convenient!
__________________________________________________________
Słyszałam różne historie na temat życia na Kubie, nie jest łatwo, ale chyba podstawowe potrzeby każdego są zapewnione. Gdy jako turyści, wybierzecie się do restauracji, to wybór bywa ogromny. Jednak gdy zajrzy się do sklepu (dzisiejsze zdjęcie), można się dość zdziwić… Trochę przypomina dawne czasy w Polsce, prawda? Olej i alkohol pod dostatkiem, zawsze też było sporo lodów, choć ceny dość zawrotne nawet dla turystów…
Wybierając się na Kubę pamiętajcie, że można natknąć się na dwie waluty: CUP (peso kubańskie) i CUC (wymienialne peso kubańskie). Dla turystów jest CUC, jednak stosunek 1 CUC = 25 CUP sprawia, że ktoś może próbować Was oszukać… I jeszcze jedna ważna uwaga, nie planujcie na Kubie wymieniać amerykańskich dolarów na lokalną walutę. Choć wydaje mi się, że sytuacja się poprawia, wciąż US$ mogą sprawiać problemy. Euro jest najwygodniejsze.