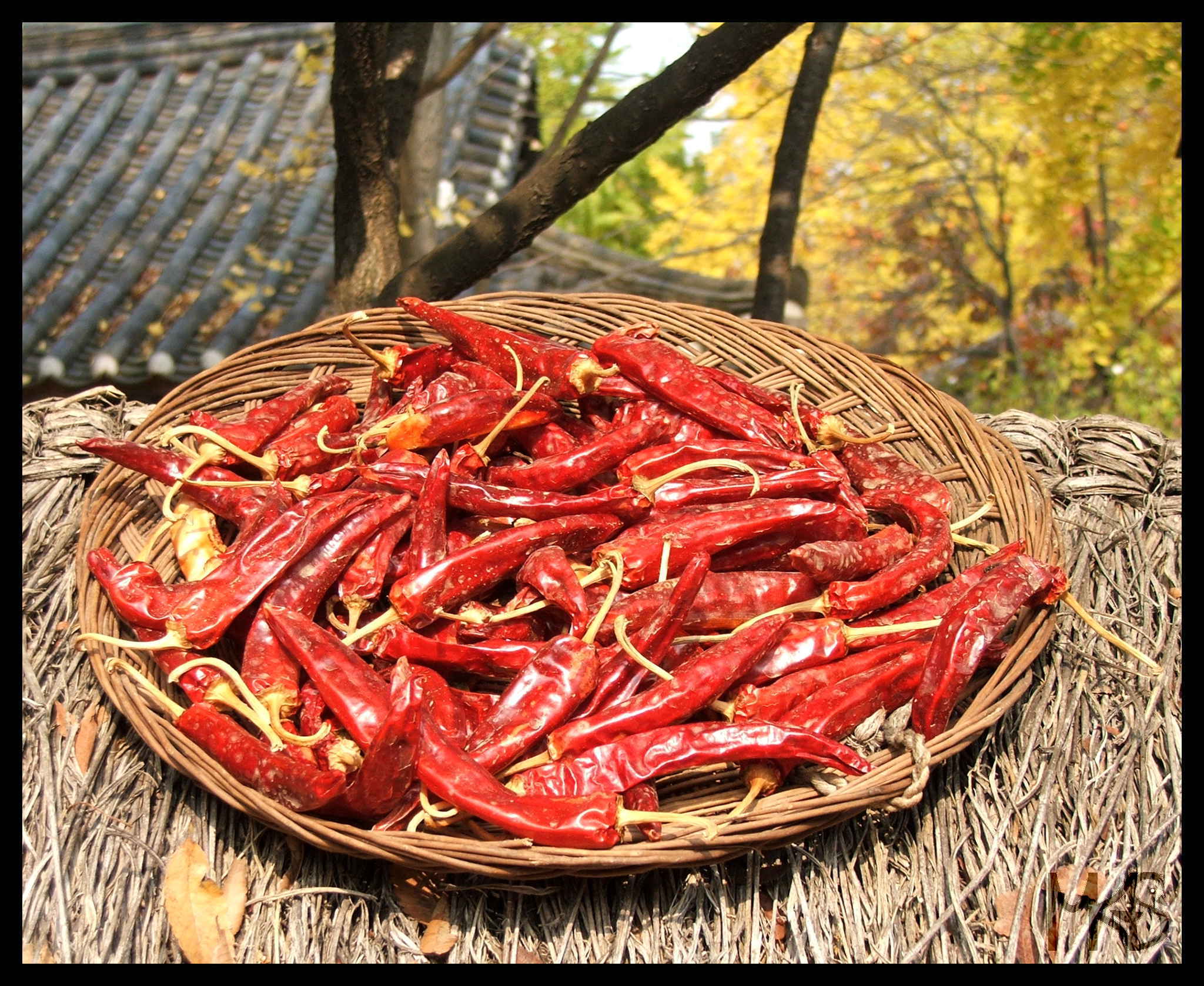 Each country has its own cuisine; it's somehow unique but still we often can find similarities between others cuisines.
I could say, that Korean cuisine is a bit like a mixture of Chinese and Japanese cuisine. Many dishes looked to me a bit like Japanese, but Koreans eat more meat (just my impression).
Kimchi (kind of sauerkraut) is probably the best known Korean dish.