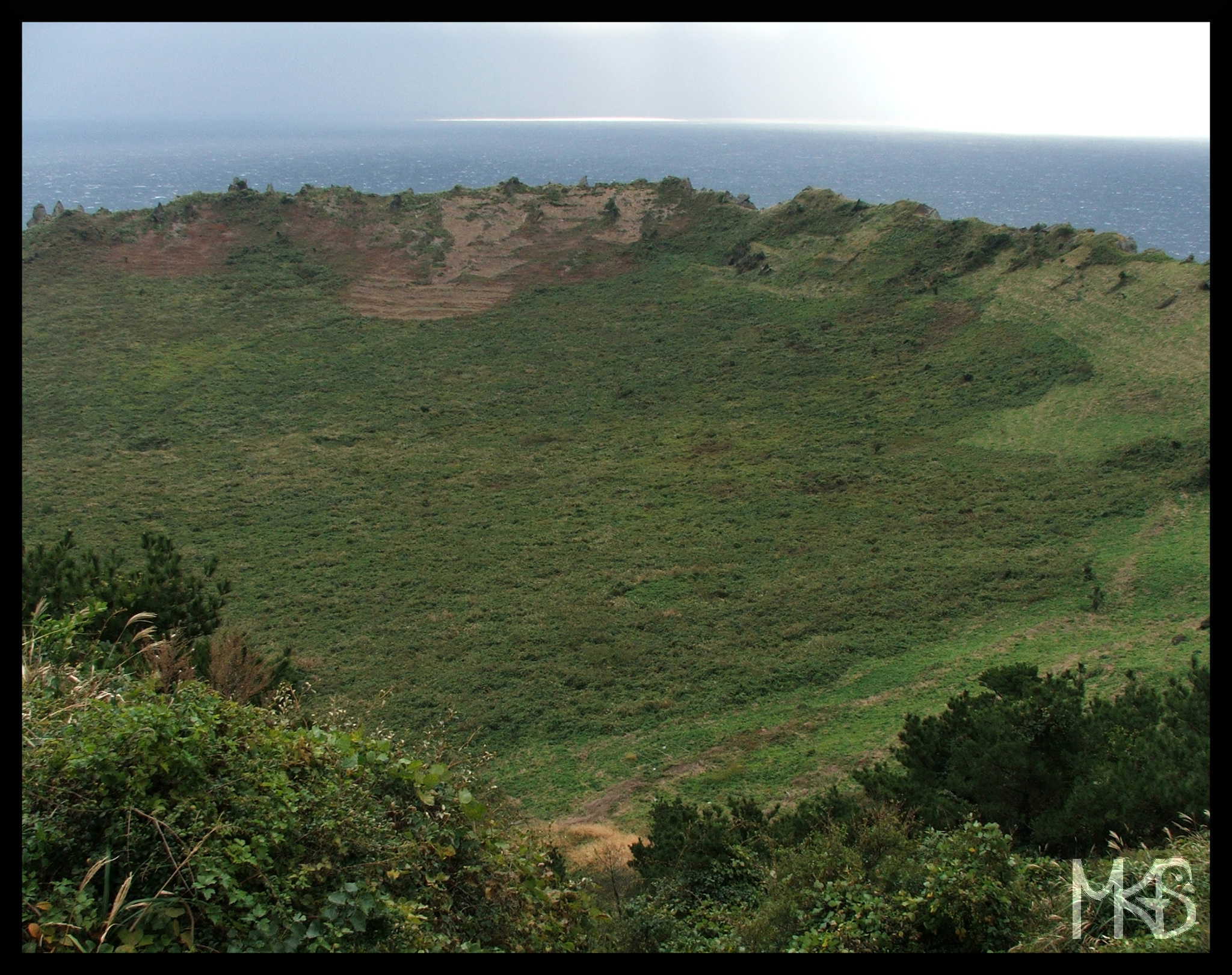 Seongsan Ilchulbong is my favorite place in Jeju Island. It's a volcanic tuff cone and crater. It looks stunning from above, e.g., from the airplane. When you're just nearby and hike around, Seongsan Ilchulbong still looks great, but not so impressive as from far.
Hike to Mount Hallasan (1950 meters above sea level), should be also on your to-do-list while being on Jeju Island. It's a dormant volcano located more or less at the center of the Jeju Island.
And Manjanggul Lava Tube is another (not the last one!) volcanic attraction of Jeju Island.
These 3 places are the best known, however you'll find much more natural attractions on the Jeju Island.