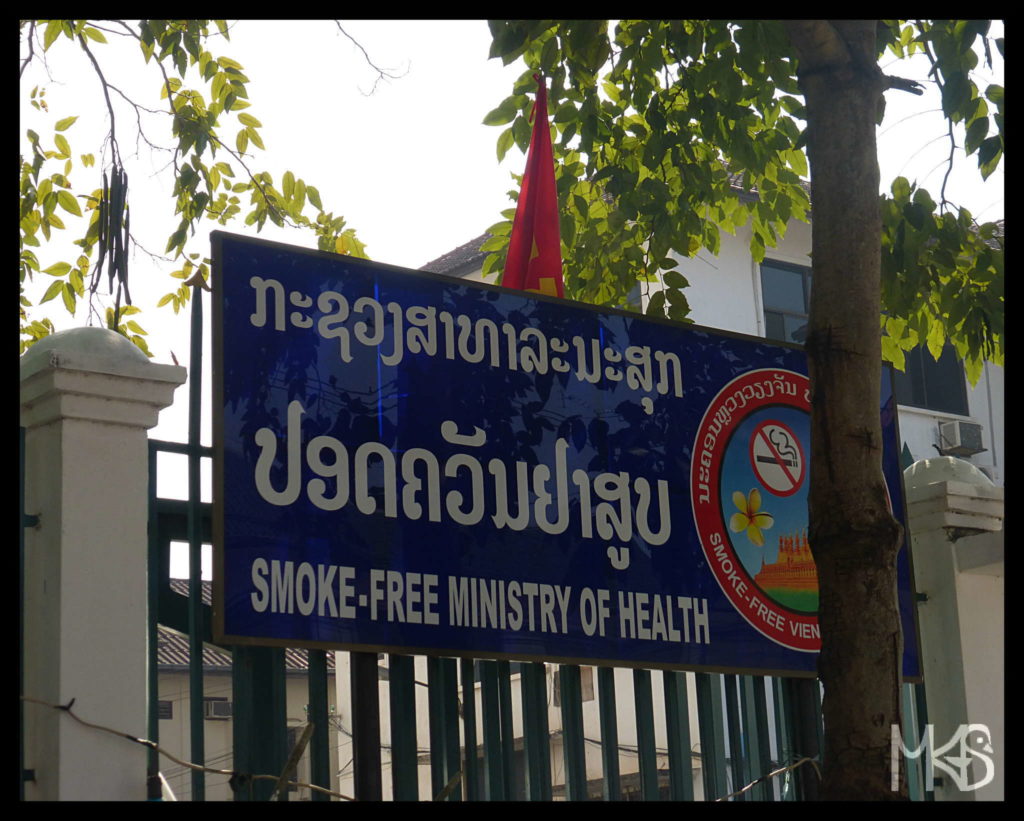 "Smoke-free Ministry of Health" or "Smoke-free Temple" are some of unique signs I've seen in Vientiane. 🙂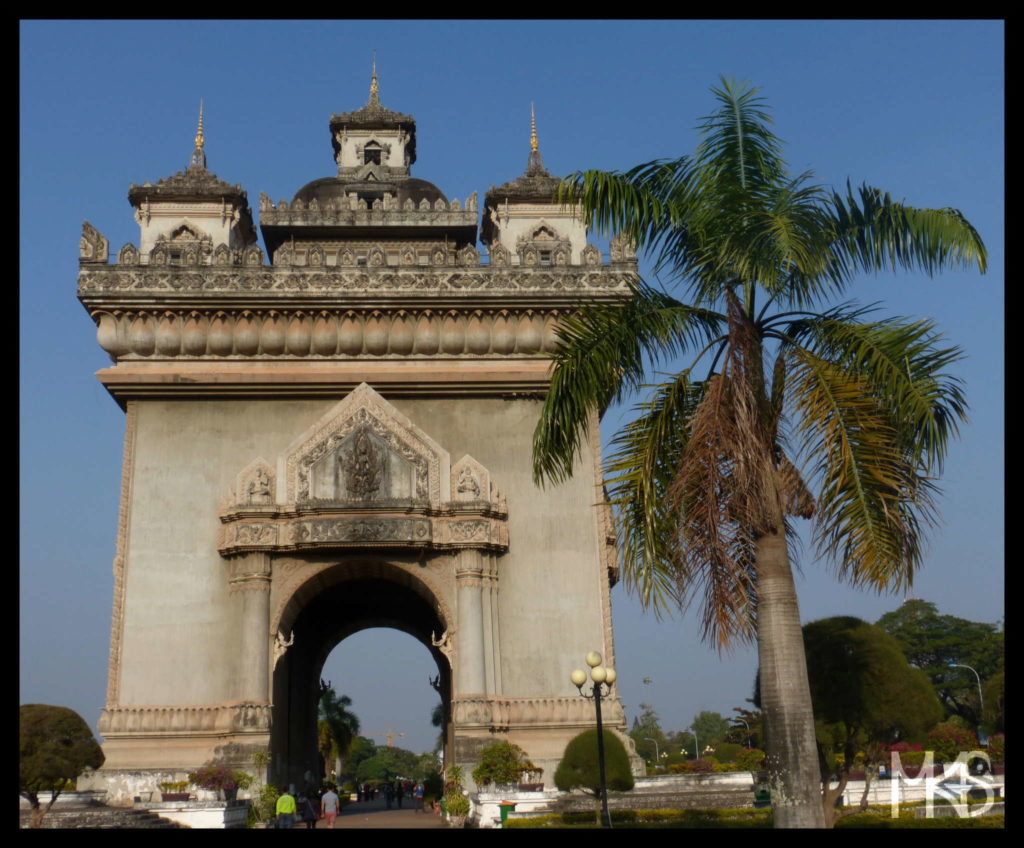 Vientiane is a capital of Laso since 1563, but it may not really feel like a capital city.
Of course, you'll find there tourist attractions, temples or the Patuxai Victory Gate from today's picture.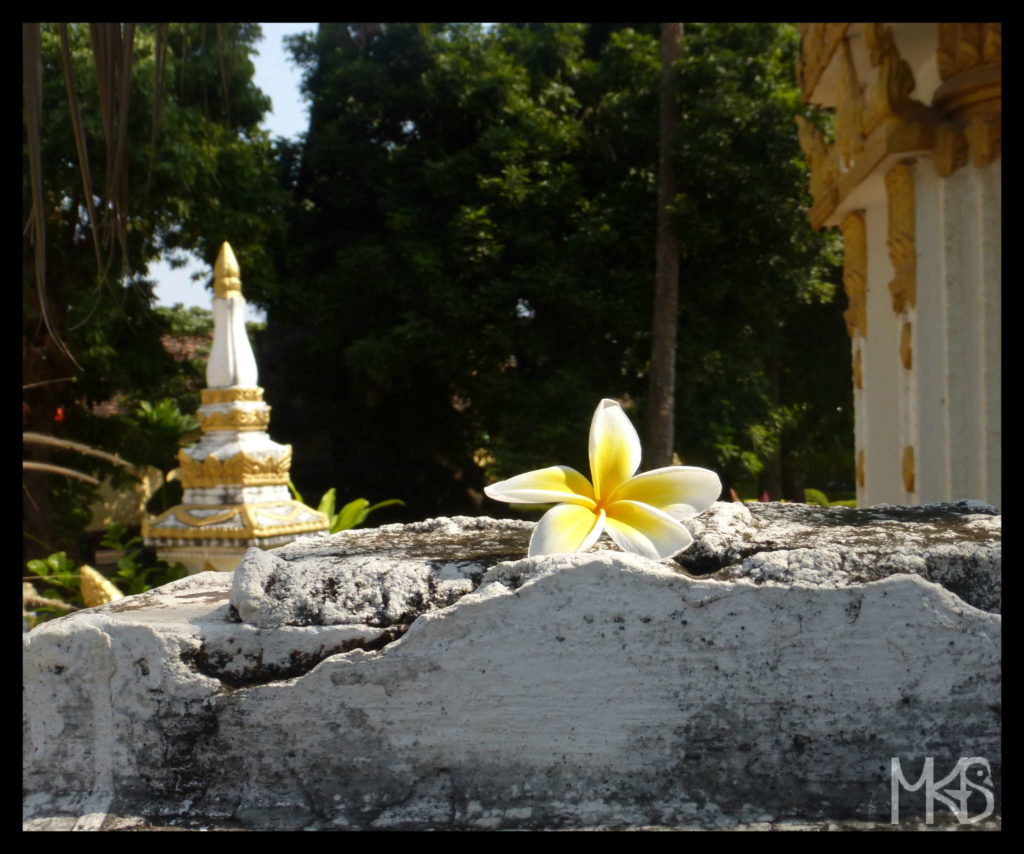 Vientiane is the capital and largest city of Laos.