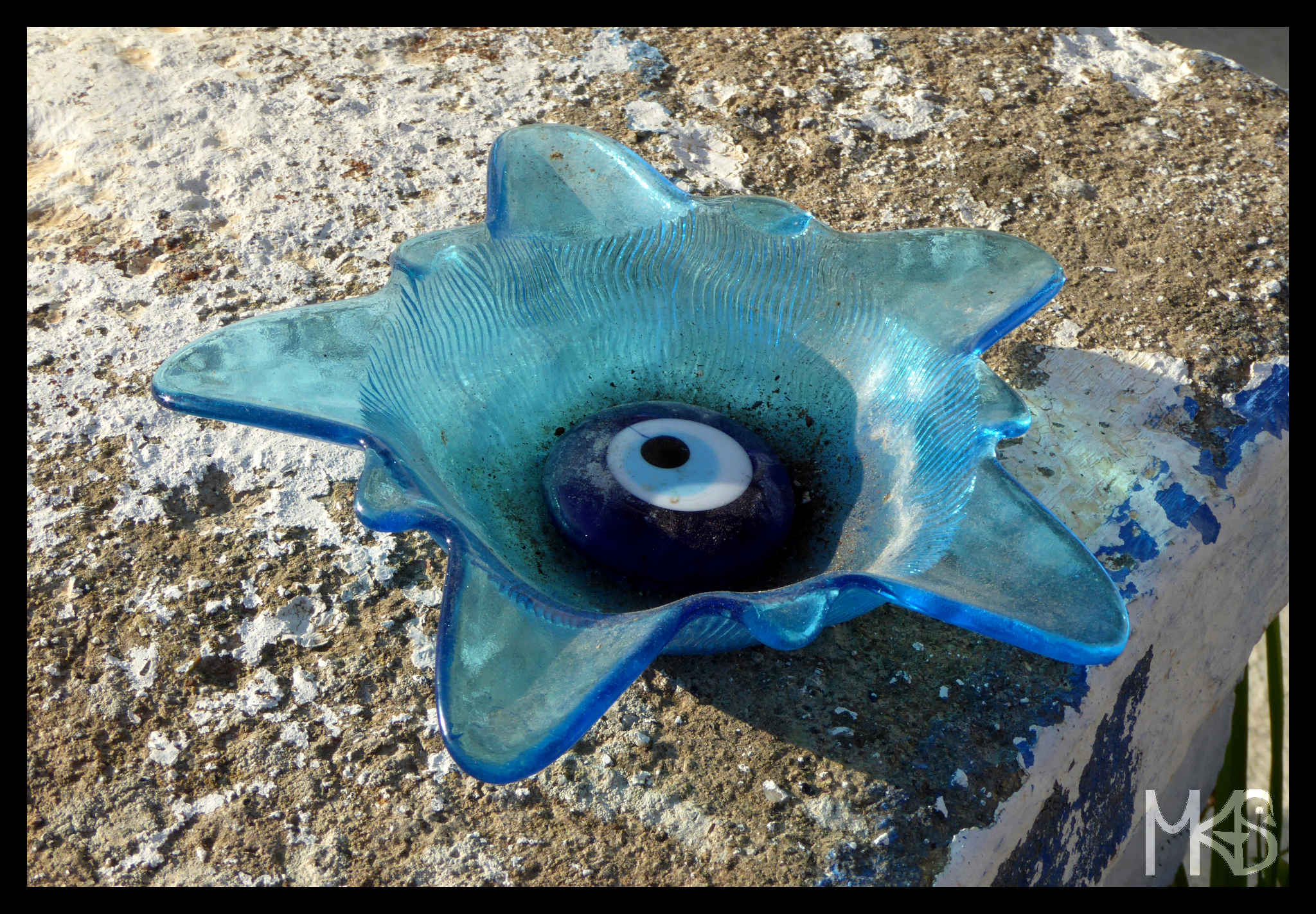 In March, I want to show you the beauty of Turkey. Have you been to Turkey? Since many years, I think Turkey has been a popular touristic destination. I'll show you some of the places I've visited during my two visits. First time, I went to Turkey by car from Poland, it was a very special trip, and tomorrow, you'll see why. 🙂
Second time for visiting Turkey's excavated ancient sites, and they're very impressive!
And just a word about today's picture, do you know what's in it? This blue eye is a nazar, an amulet believed to protect against the evil eye. I think, it's the most popular souvenir from Turkey, however you can find it in many other countries!
__________________________________________________________
W marcu, chcę Wam pokazać piękno Turcji. Byliście w Turcji? Wydaje mi się, że od wielu lat Turcja jest bardzo popularnym kierunkiem na letni wypoczynek. Zaprezentuję Wam kilka z moich ulubionych lub ważniejszych miejsc, które warto odwiedzić. Dotychczas, byłam w Turcji dwa razy. Pierwsza wizyta była związana z moim zawodem, jutro opowiem Wam więcej. 🙂
Drugi raz, zaplanowałam zwiedzanie starożytnych ruin w Turcji, są niesamowite!
I jeszcze kilka słów na temat dzisiejszego zdjęcia. Wiecie co przedstawia? To tzw. nazar, czyli amulet mający chronić przed "złym okiem". Wydaje mi się, że jest to najczęściej kupowana pamiątka z Turcji, chociaż to niebieskie oko jest popularne również w wielu innych krajach!