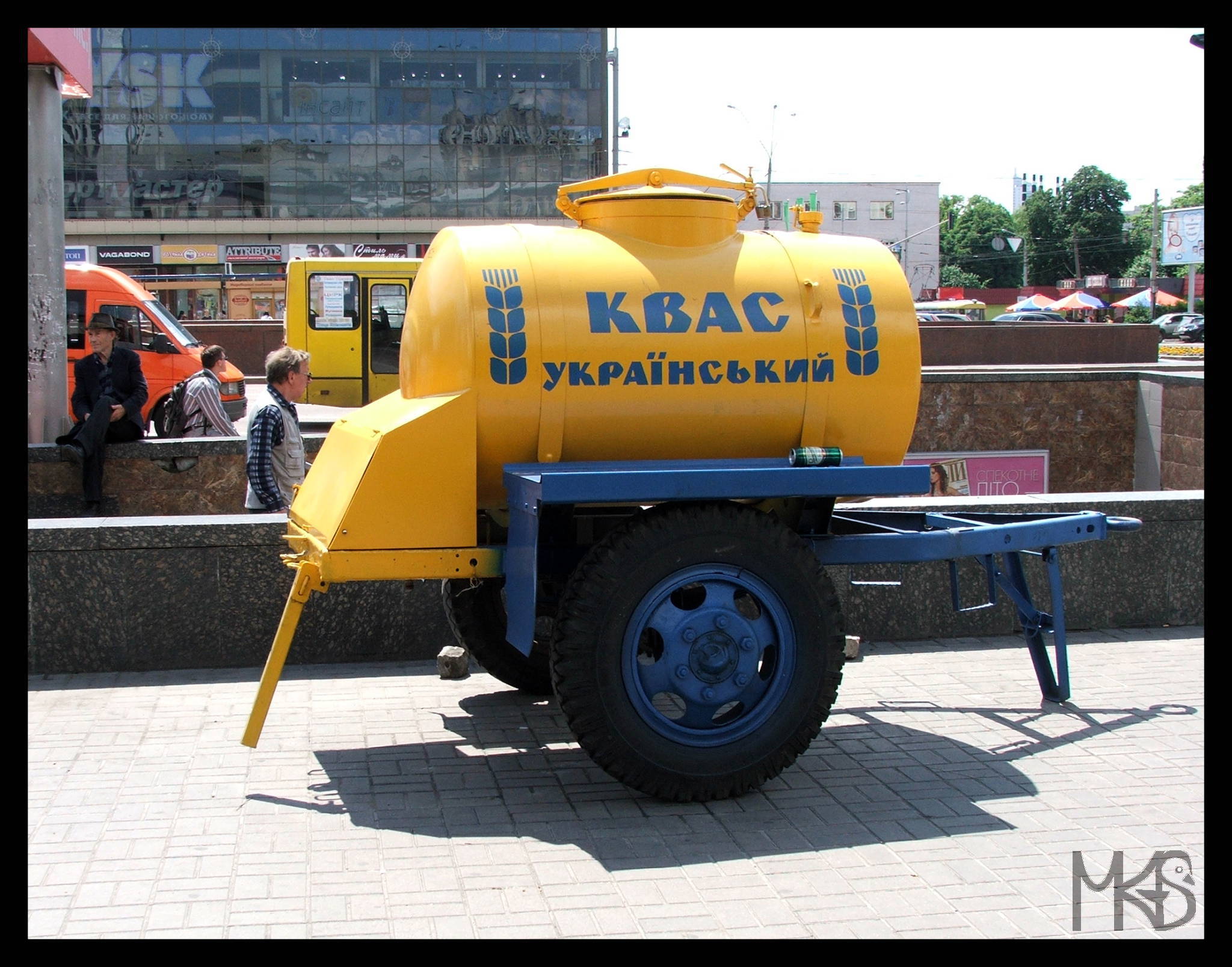 Before writing this post, I was wondering what I was eating in Ukraine. I couldn't really recall anything, so I though Ukraine is a big country, so food is also quite diverse depending on the area. Then, I asked my Ukrainian friend, what are her favorite Ukrainian dishes. Her answer sounded to me like describing some of typical Polish dishes. So that's why I didn't' remember Ukrainian food, because it's too similar to Polish cuisine. 😀 Of course, there are also many differences between Ukrainian and Polish food.
So what you should try while being in Ukraine?
according to my Ukrainian friend:
-Varenyky – boiled dumplings with mushrooms, potatoes, cottage cheese, or berries, etc.
-Borscht – soup made of beetroots
-Golubtsi – kind of stuffed cabbage
-Deruny – potato pancakes
p.s. Varenyky is my number 1. 😉
In today's picture, you see a "place" where you can buy a traditional Slavic or Baltic fermented beverage called "Kvass".