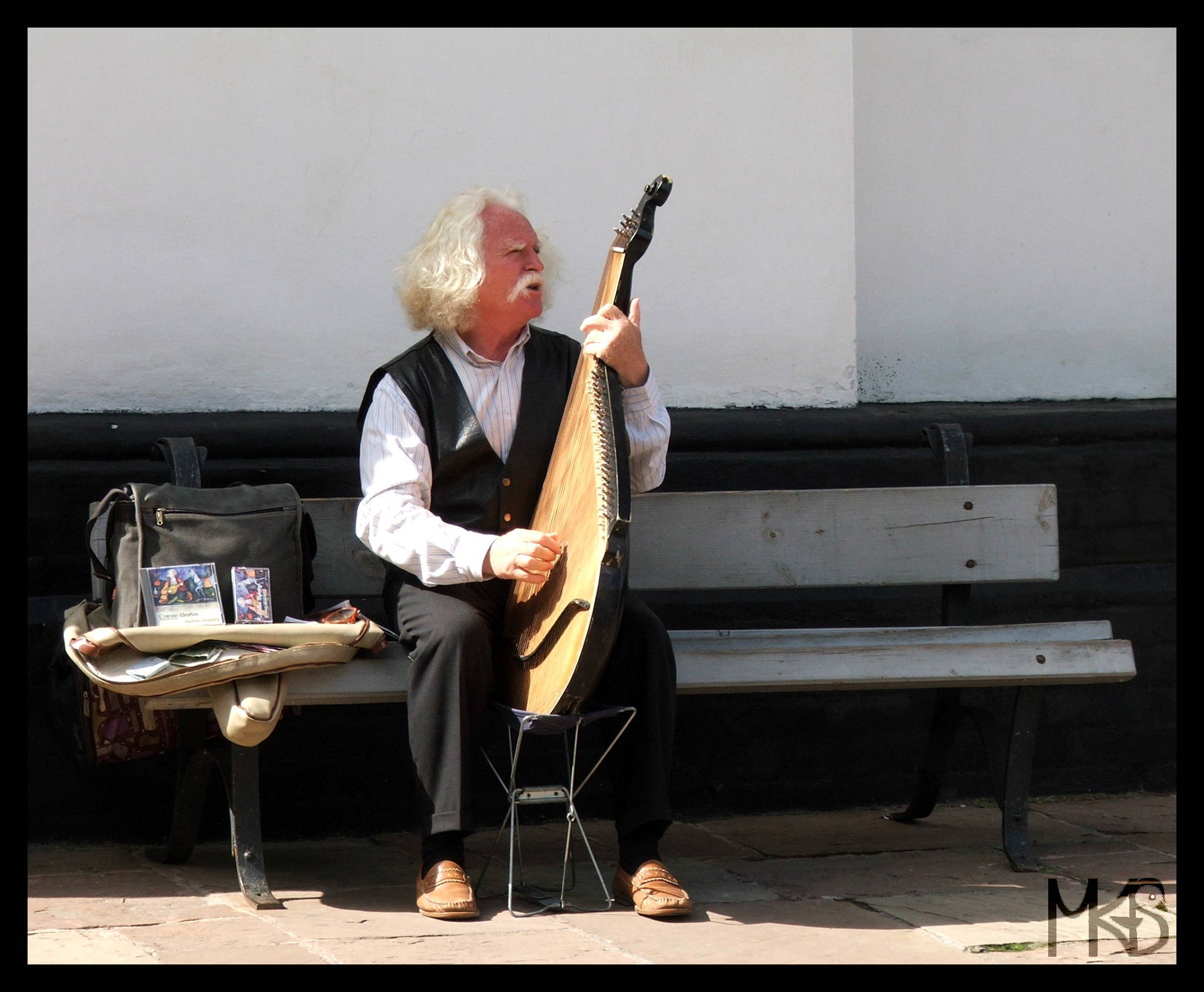 I guess, many of you heard that Ukraine hosted this year (2017) the Eurovision Song Contest.
If you like music, especially traditional music, you should know that it's likely to meet some musicians on the streets.
In Kiev, I met the man from today's picture. Do you maybe know the name of his instrument?
I think, it's a bandura, however, other Ukrainian musical folk instruments e.g., kobza or torban look quite similar.