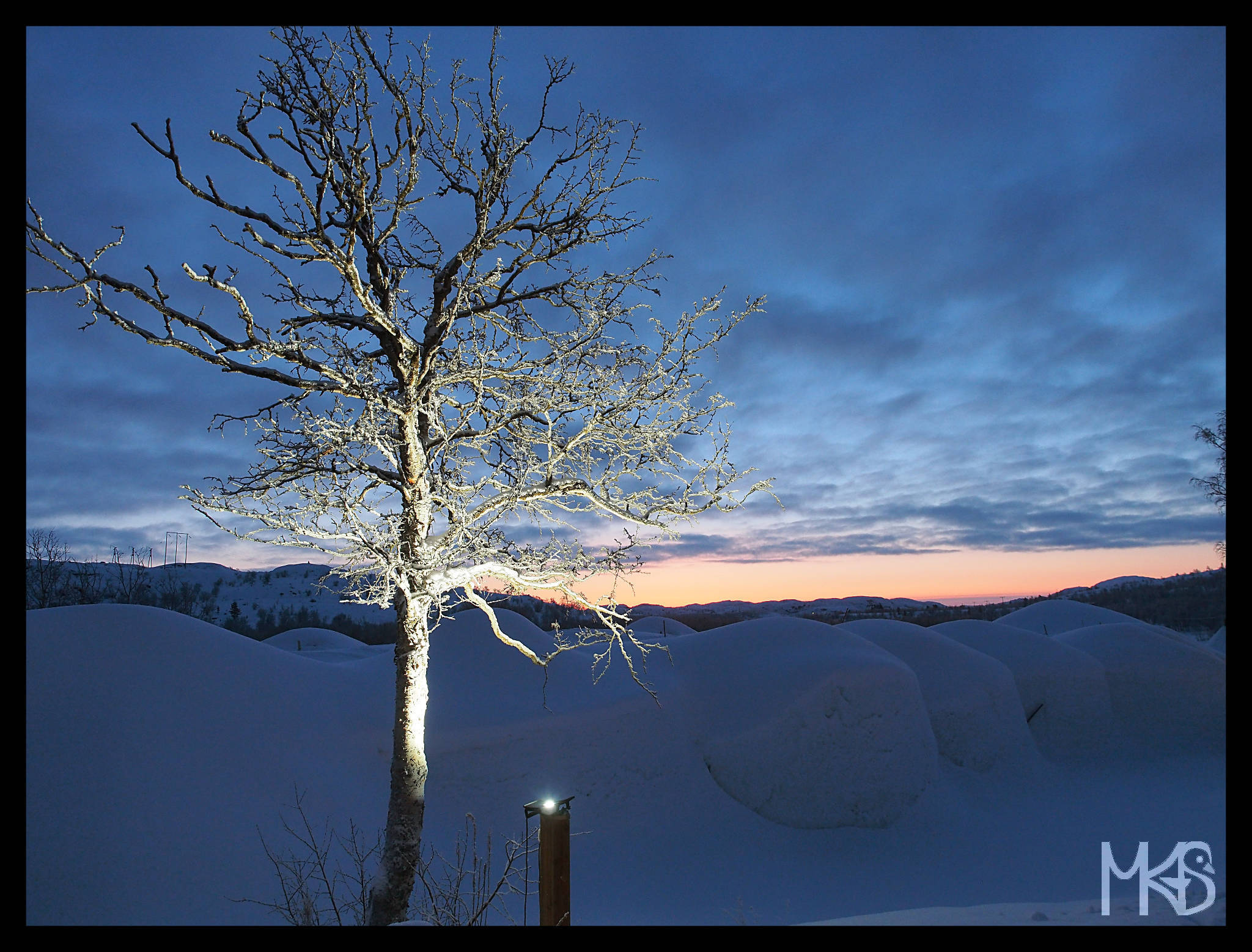 Today, a simply nice winter picture from Kirkenes.
On the left side you see a "white tree", that I enjoyed to observe from our cabin. 🙂 It was nicely covered by snow, and there were lights around it, that even in a dark night I had the impression the tree was white.
At the background, you see igloos well covered by snow.
This picture was taken around 10 a.m., but that day was very cloudy, thus it looks much darker.
__________________________________________________________
Dzisiaj, kolejny zimowy krajobraz z Kirkenes.
Po lewej stronie widzicie "białe drzewo", na które z przyjemnością spoglądałam z naszej kabiny. 🙂
Drzewko było uroczo pokryte śniegiem, a do tego oświetlone, więc nawet w nocy wyglądało na białe.
W tle, znajdują się igloo, okryte dość grubą warstwą śniegu.
To zdjęcie zostało zrobione około 10 rano, jednak dzień był dość pochmurny, stąd było znacznie ciemniej.