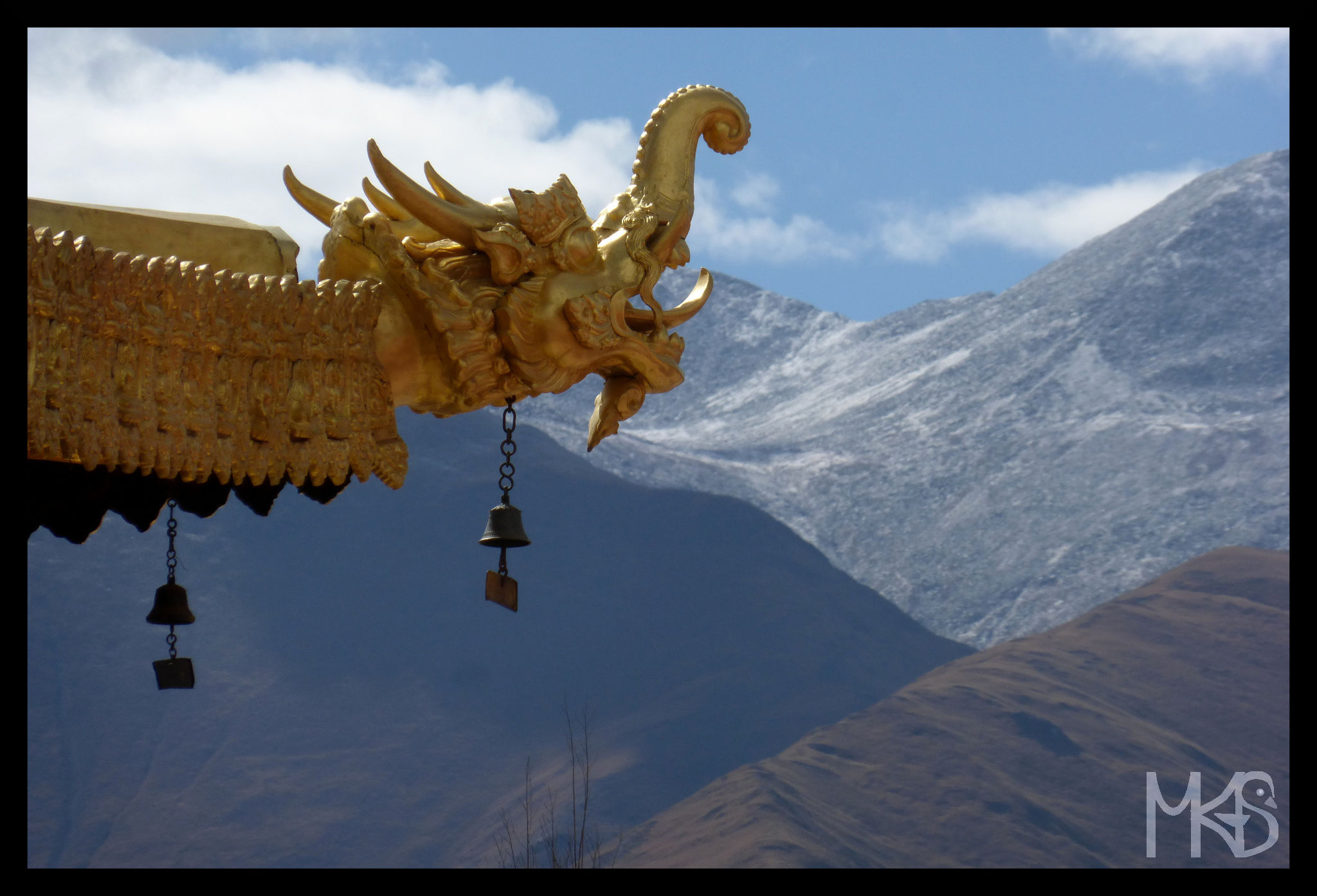 Do you know that Lhasa means "Land of the Gods"? Moreover, while going to Lhasa, you should not miss temples or monasteries very important to the Tibetan people, e.g., Jokhang Temple or Potala Palace.
Of course being in Lhasa it's also possible to enjoy the mountain scenery around the city. Lhasa is surrounded by mountains and located at 3656 m (11,995 ft). So be aware of and prepared for altitude sickness (acute mountain sickness). Since it can happened to anyone, please check – of course before going there – what are the symptoms (e.g., headache, stomachache, fatigue, etc.) and how to behave to not make the situation worse (e.g., drink lots of water, take it easy, move slowly, etc.).
Even if you're a strong, fit, and young person, you may get sick, so never feel ashamed of asking for help if it happens to you!
__________________________________________________________
Czy wiecie, że słowo Lhasa oznacza "krainę bogów"? Tym bardziej będąc w Lhasie, powinniście odwiedzić kilka świątyń ważnych dla Tybetańczyków, np. Świątynię Jokhang czy Pałac Potala.
Oczywiście w Lhasie też można nacieszyć się widokiem gór, szczególnie że miasto jest położone na wysokości 3656 m n.p.m. Z tego też powodu, pamiętajcie, że choroba wysokościowa może tam "złapać" każdego. Przed wyjazdem poczytajcie o typowych objawach choroby wysokościowej (np. ból głowy, nudności, zmęczenie, itd.) oraz przypomnijcie sobie podstawowe zasady jak się zachowywać aby jej zapobiec albo złagodzić objawy (np. trzeba pić dużo wody, powolny spacer jest też bardziej wskazany niż bieg, itp.).
Pamiętajcie, że choroba wysokościowa może się zdarzyć nawet wysportowanym, młodym osobom, wiec nigdy nie wstydźcie się, w razie czego, poprosić o pomoc!