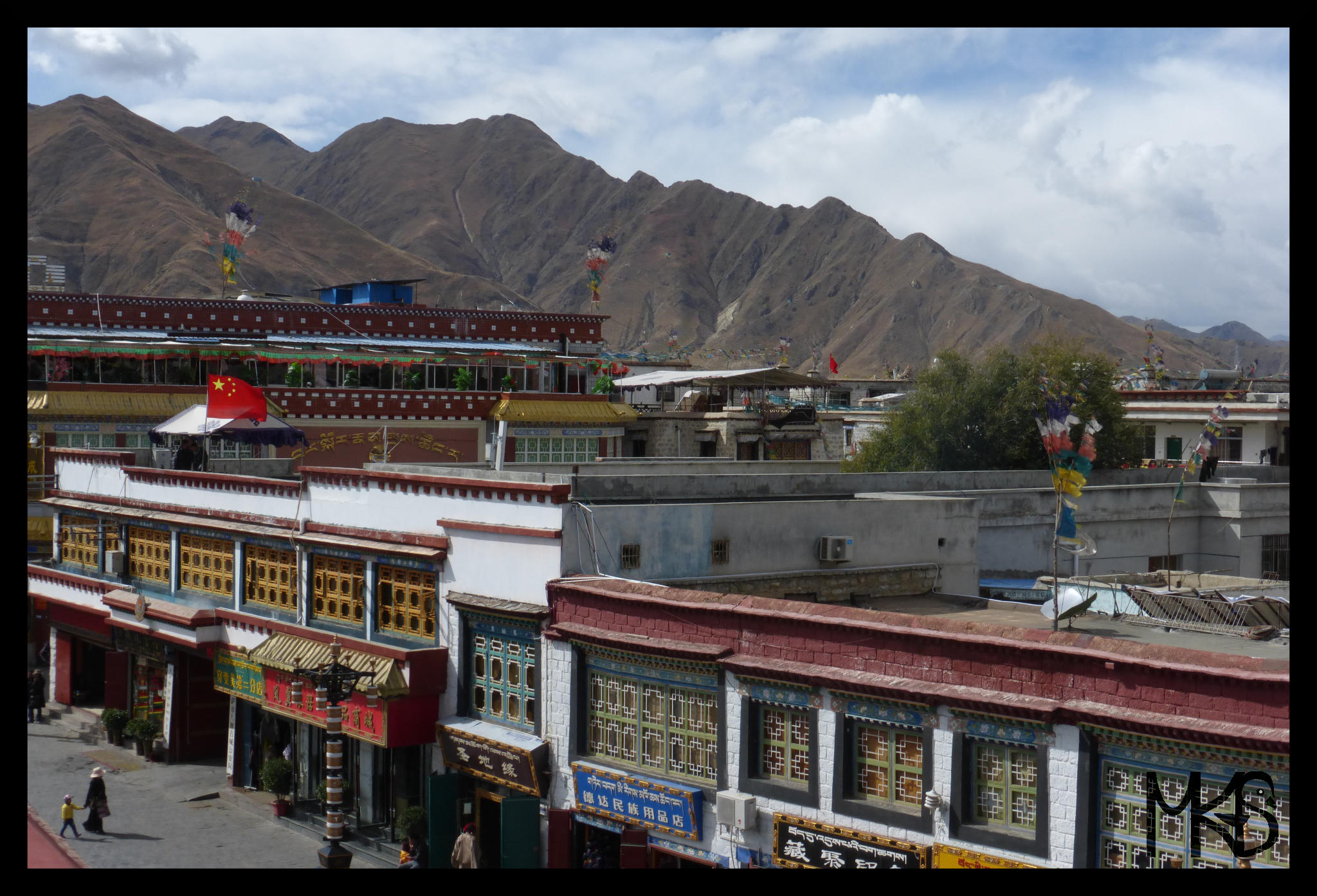 Today, I want to present you basic information about Dalai Lama institution.
For more information check e.g., http://www.dalailama.com.
The Dalai Lama is a monk of the Gelug or Yellow Hat school of Tibetan Buddhism. Dalai Lama is the title of Tibetan Buddhism leader and the spiritual leader of the Tibetan people. The word "Dalai" from Mongolian means "ocean" and "Lama" originate from Tibetan and means "the highest principle".
The current, 14th Dalai Lama is Tenzin Gyatso. He was 15 years old in 1950, the last year when Tibet was a legally independent country (until China's invasion of Tibet).
During the 1959 Tibetan uprising, scared of his life, the Dalai Lama was forced to escape into exile to India, where he currently lives as a refugee. However he still hopes to return to Tibet one day…
Dalai Lama encourages people to visit Tibet! They should tell the world about Tibet, because only in this way the truth of the Tibetan situation can be kept alive…
p.s. Today is the last day of my anniversary giveaway.
__________________________________________________________
Dzisiaj kilka podstawowych informacji na temat instytucji Dalai Lamy.
Mnóstwo szczegółów znajdziecie np. tutaj: http://www.dalailama.com.
Dalajlama to mnich, przedstawiciel szkoły gelug buddyzmu tybetańskiego. Dalajlama jest jednocześnie duchowym przywódcą Tybetańczyków. "Dalai" z języka mongolskiego oznacza"ocean", a "lama" w tybetańskim oznacza "najwyższą zasadę"/"najwyższą matkę".
Obecnie żyjący to 14-sty Dalajlama, Tenzin Gyatso. Tybet był niezależnym państwem do 1950 roku, do czasu najazdu Chińczyków (Dalajlama miał wtedy 15 lat). W 1959 podczas powstania tybetańskiego, w obawie o swoje życie, Dalajlama musiał uciekać do Indii. Dostał tam azyl i do dziś mieszka w Indiach jako uchodźca. Jednak ma nadzieję, że kiedyś będzie mógł powrócić do Tybetu.
Dalajlama zachęca obcokrajowców do odwiedzenia Tybetu, mówiąc że to jedyny sposób aby prawda o Tybecie nie umarła!
p.s. Dziś ostatni dzień mojego "urodzinowego" konkursu. Zapraszam!