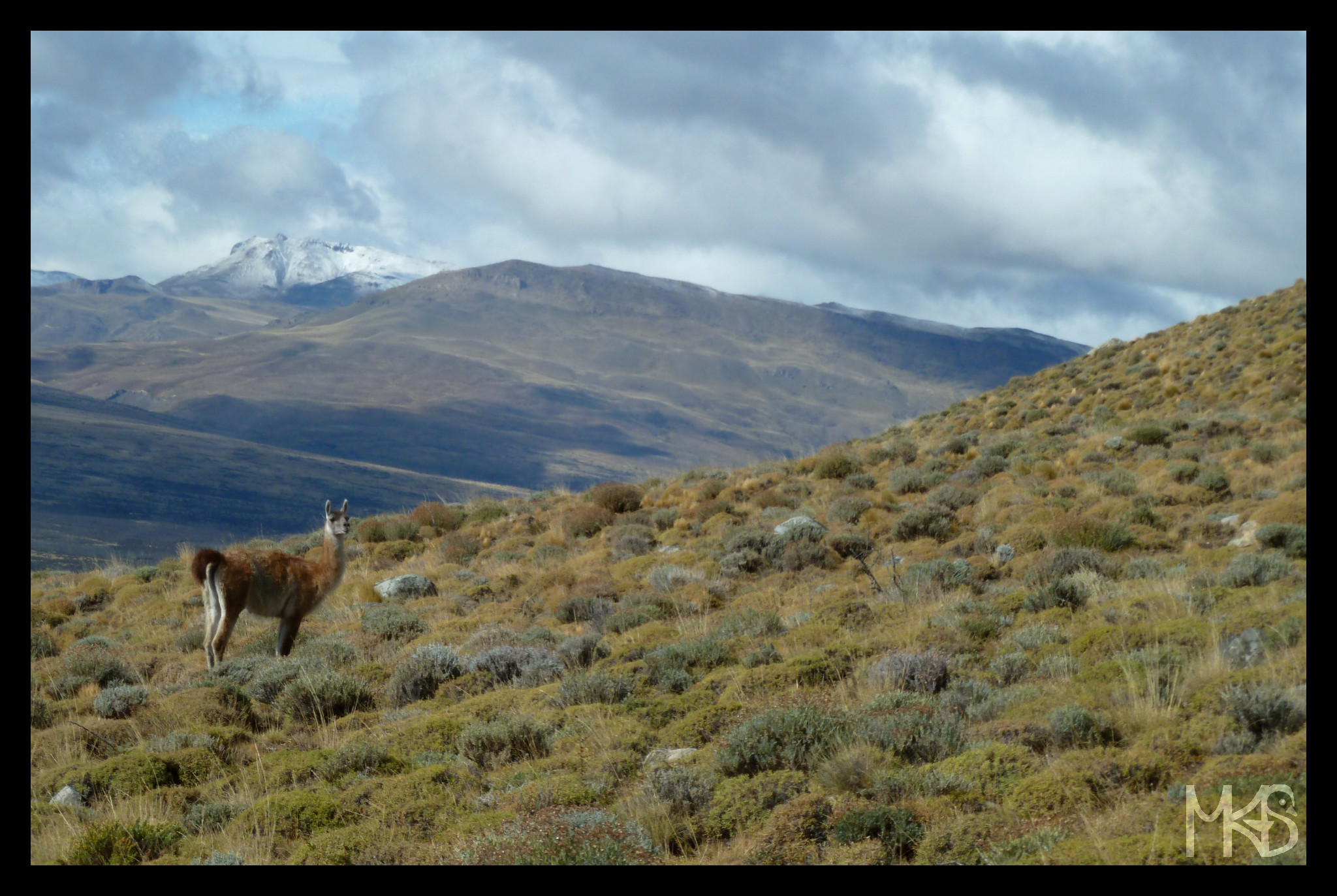 While hiking, or just driving in Patagonia you'll certainly spot many of these cute animals. The guanaco is sometimes called the South American camel. But when you see them for the first time you think it's a llama rather than a camel. After spending more time in South America you'll learn how to distinguish llama from guanaco, alpaca, or even vicuña.
__________________________________________________________
Podczas wędrówek w Patagonii czy chociażby z samochodu/autobusu na pewno zobaczycie tego zwierzaka. To jest gwanako (lub guanako), nazywany czasem wielbłądem południowo-amerykańskim. Taki zwierz kojarzy się raczej z lamą, a nie z wielbłądem… Gdy spędzicie więcej czasu w Ameryce Południowej nauczycie się rozróżniać lamę, guanako, alpakę i wikunię.