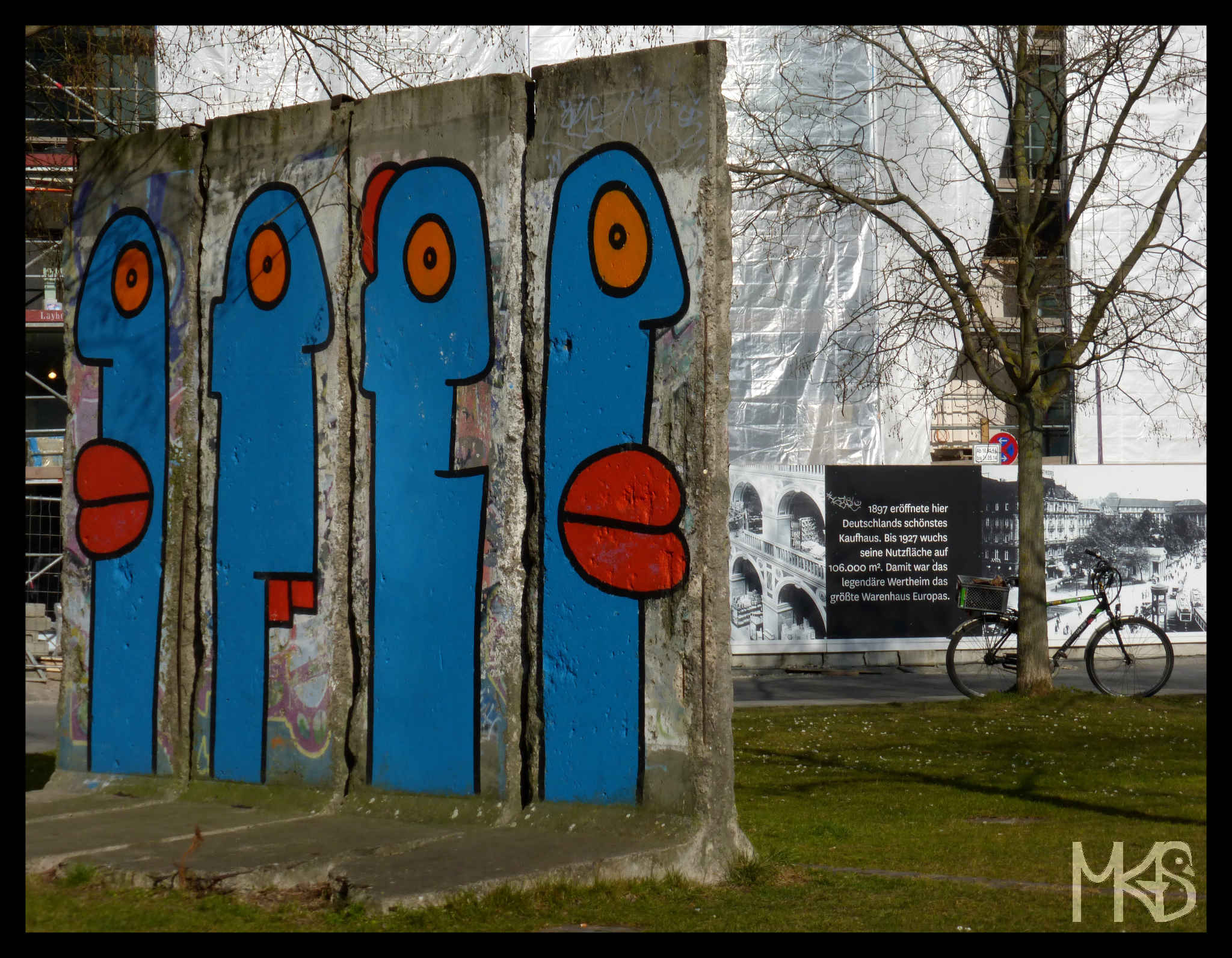 Berlin is the capital of Germany, so at least from this reason I have to mention it. 🙂 Berlin has lots to offer and you can easily spend there a few busy days. If you don't have so much time, I can highly recommend to visit some museums (e.g., the Pergamon Museum is really great!). And learn a bit of history by finding parts of the Berlin Wall. They are spread in a huge area, so plan in advance which places you want to visit.
And I think, you should also see the Brandenburg Gate. It's so famous so without seeing it, you almost cannot say you were in Berlin. 😉
Berlin is also the biggest city in Germany and one of its 16 states. Did you know about this similarity between Germany and USA? They are both federal republics and consist of states, and each state has its own government. When I heard about it a long time ago, I was really surprised. I mean, it was very strange for me, that e.g., education system in different states is different, so in different states children start school at different ages, etc.!
__________________________________________________________
Berlin jest stolicą Niemiec, więc chociażby z tego powodu powinnam o nim wspomnieć na blogu. 🙂 Berlin ma także wiele do zaoferowania turystom i można tutaj spędzić kilka, intensywnych dni. Jeżeli nie macie zbyt dużo czasu w Berlinie, bardzo Wam polecam dwie rzeczy. Po pierwsze warto odwiedzić któreś z muzeów, moje ulubione to chyba Muzeum Pergamońskie. A po drugie, warto wybrać się którymś szlakiem Muru Berlińskiego. Pozostałości Muru znajdują się w wielu miejscach, często bardzo od siebie oddalonych, więc warto tą wycieczkę wcześniej zaplanować.
I jeszcze jedno, myślę, że można stwierdzić, że jako ktoś nie widział Bramy Brandenburskiej, to nie był w Berlinie. 😉
Berlin jest także największym miastem w Niemczech i jednym z 16 stanów (krajów związkowych). Specjalnie napisałam "stanów" aby nawiązać do podobieństwa do USA. Niemcy i USA to państwa federacyjne, a ich poszczególne stany mają np. swoje własne prawa i urzędy. Jakoś mnie to zawsze dziwiło, że w ramach jednego państwa np. system edukacji nie jest jednolity i dzieci z różnych miast zaczynają szkoły w różnym wieku itp.