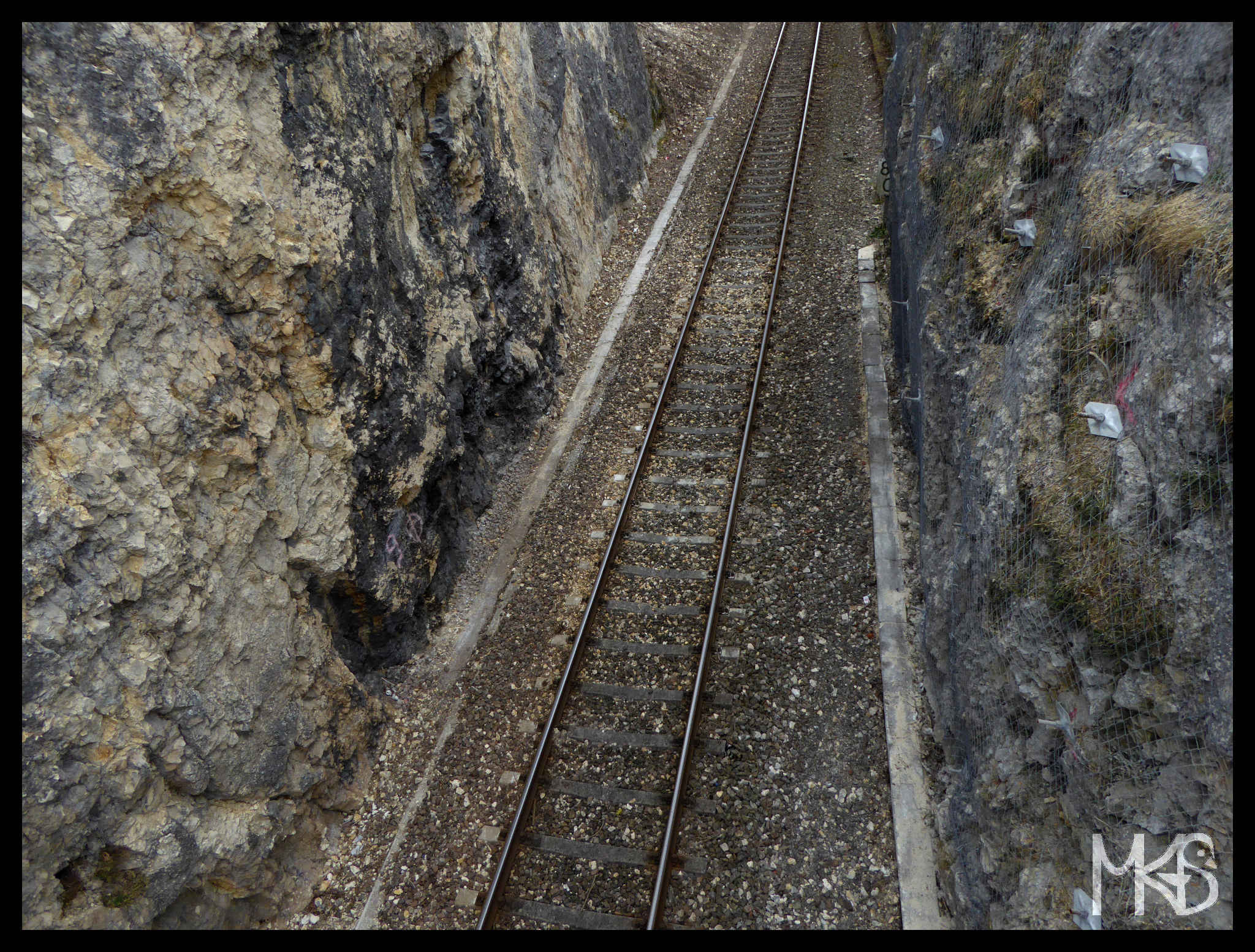 Trains are perfect ways of transportation in Germany! All country is well connected by trains. There are "slow" local trains (e.g., RE), as well as very fast ones (IC, ICE). The general idea is that fast train connection should be faster than going somewhere by car. And often it's really the case! And simply, traveling by trains is very convenient!
However, train tickets can be quite expensive, but there are special offers to get them cheaper especially when you buy tickets in advance.
p.s. Usually railroad tracks in Germany look much better than the one from the picture. 😉
__________________________________________________________
Podróż pociągiem to świetny pomysł na zwiedzanie Niemiec. Siatka połączeń jest ogromna, a trasy są obsługiwane albo regionalnymi ("wolniejszymi") pociągami albo bardzo szybkimi (IC, ICE). W ogólnym założeniu, podróż szybkim pociągiem powinna trwać krócej niż samochodem, i często jest ono spełnione! Poza tym podróżowanie pociągiem jest bardzo przyjemne, o ile kolejarze nie strajkują. 😉
Jedynie ceny biletów mogą zniechęcać, jednak kupując bilet dużo wcześniej można liczyć na korzystną ofertę.
p.s. Z reguły niemieckie tory kolejowe wyglądają lepiej niż te ze zdjęcia. 😉