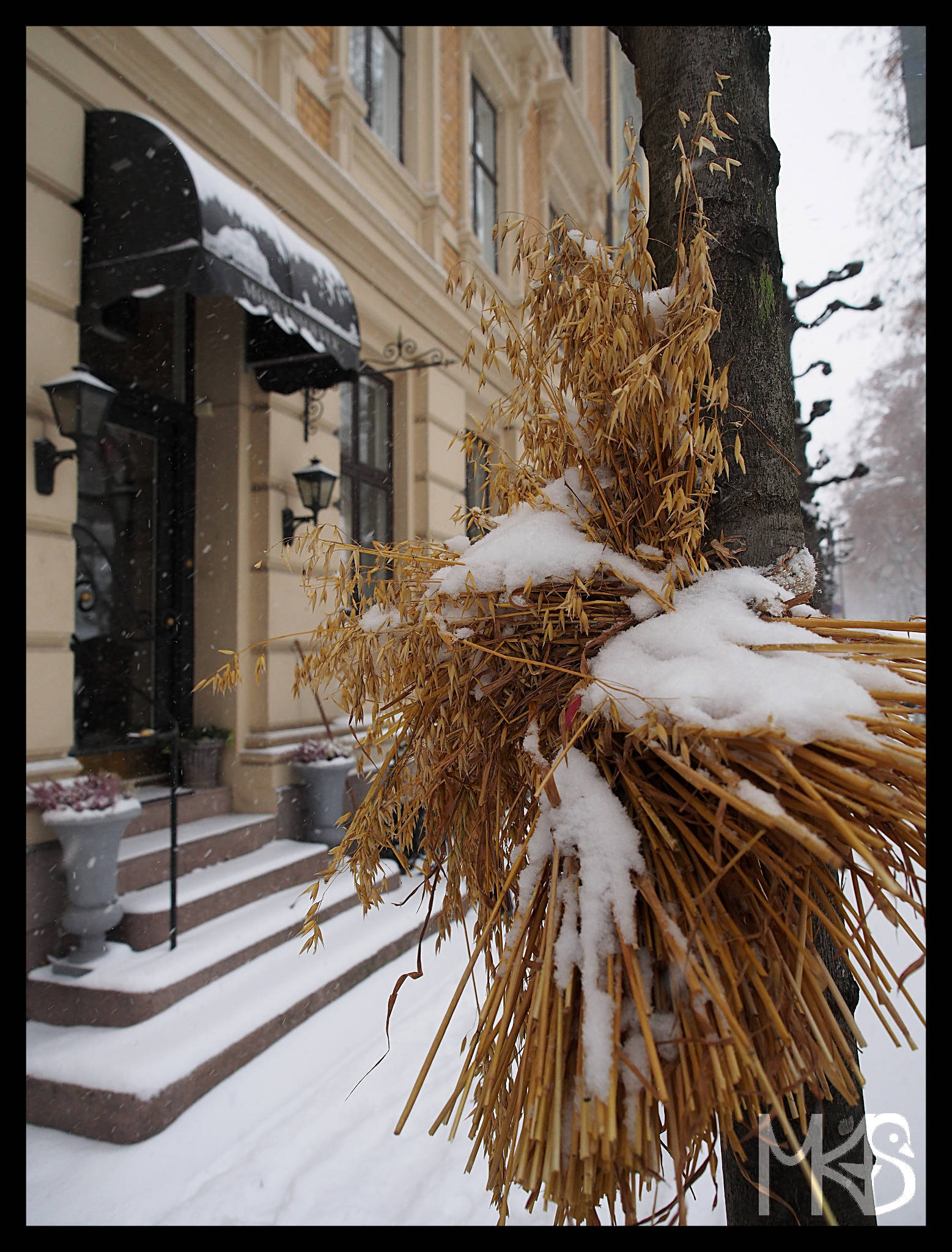 All of you, who live in countries with snowy winter may be familiar with bird feeders.
Of course, some birds stay all year round, even in cold countries like Norway, while other birds migrate for winter to spend it in warmer places.
It's important to take care of birds and feed them to help them survive winter. I don't talk about feeding pigeons with bread, but to provide nutritious bird food. Often people hang small feeders or even birdhouses.
While walking in Oslo, we saw many small bundles of grain for birds. It is a nice idea, isn't?
__________________________________________________________
Z racji, że w Polsce zimy bywają zimne, choć nie zawsze z dużą ilością śniegu, jestem pewna że wiele razy widzieliście karmniki dla ptaszków, aby pomóc im przetrwać najtrudniejszy okres.
W Norwegii, nawet zimą można spotkać wiele ptaków. Oczywiście wiele ptaków migruje na zimę do cieplejszych krajów, ale część mieszka w Norwegii przez cały rok. Więc bardzo ważne jest, aby zapewnić im wartościowe pożywienie. W Oslo, widziałam bardzo oryginalne karmniki, które są kępką zboża zawieszoną na drzewie. Nie dość, że są użyteczne to bardzo estetycznie wyglądają. Podoba Wam się taki karmnik?