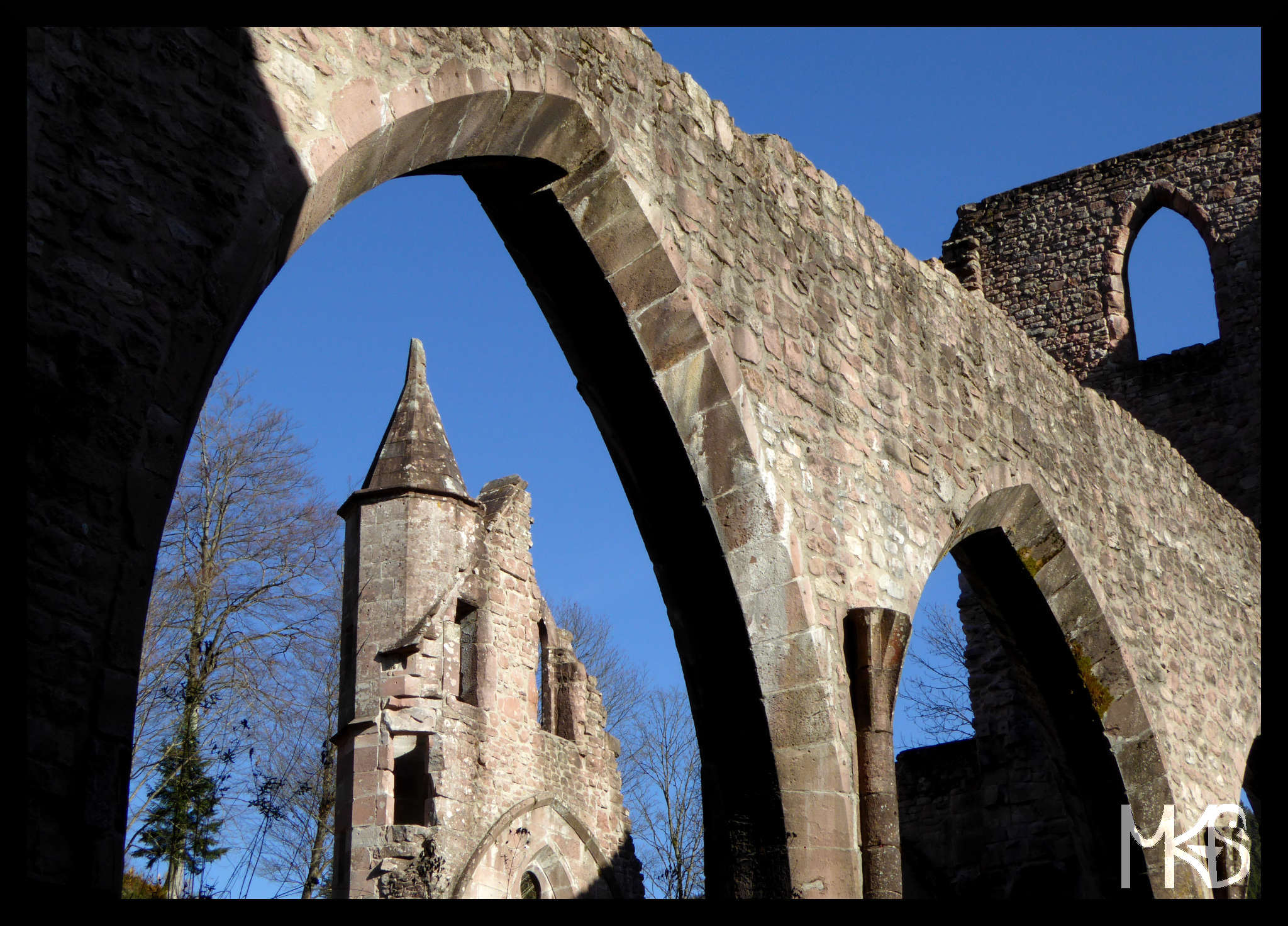 And one more picture from the Baden Württemberg state, so the same area as Tübingen, Lichtenstein Castle or Esslingen.
The Black Forest (German: Schwarzwald) is a large forested mountain range in the state of Baden-Württemberg in southwestern Germany. The highest peak is 1,493 (4,898 ft) meters above sea level, so it's not very high. In general you'll find in the Black Forest nice mountains and forests, both offer great hiking or cycling paths (or skiing in winter); as well as lovely villages. and you have to try there so-called Black Forest cake (Schwarzwälder Kirschtorte). 🙂
One of the hikes I did in the Black Forest ended up with a view of this nice ruins of the All Saints' Abbey (Kloster Allerheiligen). 🙂
__________________________________________________________
I jeszcze jedno zdjęcie z Badenii-Wirtembergii, czyli okolic Tübingen, Zamku Lichtenstein czy Esslingen.
Czarny Las (Schwarzwald) to masy górski rozciągający się na terenie południowo-zachodnich Niemiec. Najwyższy jego szczyt to 1493 m n.p.m. Czarny Las to piękna okolica pełna gór i gęstych lasów, oferująca duży wybór tras do pieszych wędrówek, dla rowerzystów, a także zimą dla narciarzy. Znajdziemy też tam wiele ciekawych miasteczek. I koniecznie trzeba tam spróbować tort szwarcwaldzki (Schwarzwälder Kirschtorte) 🙂
A podczas jednej z wędrówek natrafiłam na te piękne ruiny klasztoru (Kloster Allerheiligen). 🙂